How does technology impact politics, you may ask? In short, the answer is a great deal!
To begin with, in today's increasingly digitized day and age, you could say that the way the world operates and is governed by political bodies is entirely dependent on modern technology. To be more specific, this is particularly true of digital technology, information technology (IT), and our total dependence on the usage of the internet to communicate. Of course, due to the rise and rise of globalization today, we are now almost completely reliant on these digital methods of communication and dissemination for our world to function. 
But what exactly are the ways in which technology – particularly digital technology, information technology, and the world wide web – helps to achieve political goals today? Further, if you're interested in understanding the link between politics and technology, where can you learn more? Of course, there are certain methods of education where you can discover and uncover these concepts in great detail. For instance, educational courses focusing on these areas are usually available to undertake at universities and other tertiary facilities and institutions. 
Better yet – once you have undertaken, completed, and graduated from a course that teaches the concepts of politics and technology, career opportunities are abundant. So, if this particular subject matter piques your interest, and you're fascinated about learning how best to understand the influences of technology on politics, just read on to understand the link between the two!
Understanding How Technology Influences Politics
For individuals who are interested in learning how modern technology influences politics, policy, and governance today, there are certain educational courses one can undertake. A Masters of Public Policy, for example, will provide in-depth information about these concepts and can be undertaken at reputable tertiary institutions and university facilities of choice.
If choosing to undertake this type of tertiary course or degree, the student will come to understand and uncover study areas, including public policy skills and research, legal and ethical issues in politics, analytical skills, foundations of economic policy, and of course, the link between politics and modern technology. Further, graduates of this course can expect to attain practical skills that can be applied in the real world, as well as the comprehension and analysis skills required to deliver and execute public policy that influences the way the world – and society – operates. Certainly a very important calling and one that provides considerable job opportunities and career pathway options upon graduation. 
Career Pathways: Combining Political and Technical Knowledge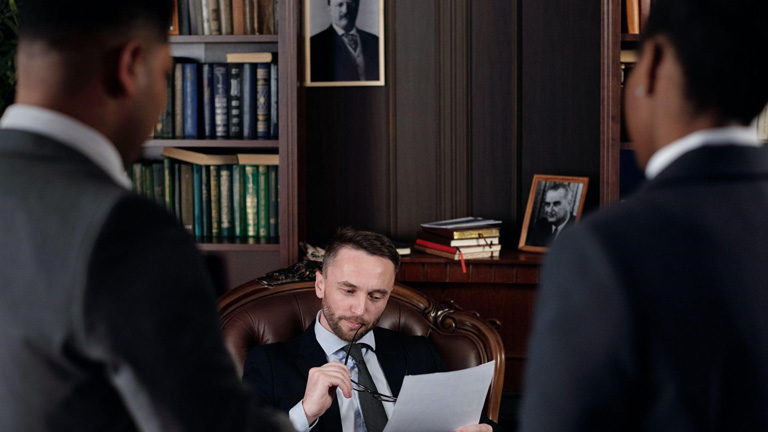 Once a graduate has completed a course or degree in politics, public policy, or governance, the job opportunities available to them will open many doors to a fulfilling, satisfying career! Some of the job roles graduates of this particular discipline can aspire to include:
Policy Analyst 
The role of a policy analyst is, of course, to analyze the public policies that are implemented by the government. That is to say; they aid with researching and developing policies before they are implemented. Importantly, a policy analyst needs to have a deep understanding of legal and ethical issues, as well as the economic implications of implementing public policies. They also need to be able to provide advice and recommendations to senior members of government based on the findings of their research and analysis. 
Policy Planning Manager
A policy planning manager is responsible for the strategic implementation and direction involved with executing public policy in society. As such, their role is essential in rolling out, coordinating, and disseminating the public policies decided on by the government into the real world. As such, policy planning managers play a huge part in how society operates and how public policy is delivered in society. 
Politician
Of course, many students who complete a degree in public policy have their sights set on being a politician. But how exactly does one become a successful politician? For starters, there must be the understanding that this is a career path that can present significant challenges, elicit a great deal of public scrutiny, and can take an emotional toll on the individual. However, for individuals who are ambitious and passionate about making a difference, this is the perfect job! Importantly, salary expectations for a member of the government are high. For example, a front-bench politician can expect to earn an annual salary above AUD 100,00 per annum. 
– – 
Needless to say, the link between politics and technology is becoming more and more reinforced as our world becomes increasingly digitized over time. Indeed, our dependence on both digital and information technology – including the internet – means that the governance of society is heavily reliant on these resources to operate. For ambitious individuals wishing to understand more about this link, it is recommended to complete a tertiary qualification in the discipline of public policy. Of course, once you've graduated, a career in politics is at your fingertips! And with this, the opportunity to truly make a difference in the running of society and, indeed, our world.