Windows has been the go-to operating system for PC gamers ever since PC gaming became mainstream. There have been games for MS-DOS and other operating systems as well but when you look at the mainstream titles like Call of Duty, Need for Speed and many others, you will notice that these games are exclusively available only for Windows and consoles.
But lately, with the rise of Steam OS, which is a Linux-based operating system being developed by Valve which is the parent company that is responsible for maintaining the Steam market and the Steam community, games like Dota 2, Counter-Strike: Global Offensive and much more are developed by Valve. These games are readily available for Linux and are paid one, you can play them on your Linux machine.
In this post, we will list some of the best Linux games that you can install and enjoy.
To make it clear before listing the Linux games, let us know about Steam. Steam is a marketplace for PC, Linux, and Mac games and software that one can use to buy games from. Once bought, the games will be available on any system of your choice, be it a Mac, a Linux machine or your day to day Windows PC. You can download a Steam Client on your machine that will help you in managing the games across your Steam account on any system. There are some great features like being able to share the games with family using the family sharing, being able to gift games and a lot of many features. Steam is the holy grail when it comes to PC gaming.
Steam OS, on the other hand, is a Linux-based operating system for Steam Machines that are prebuilt steam machines. The Steam OS is still in BETA so you can download it and try installing it and there will be bugs for sure. It is better to use the Steam client on your Linux machine right now instead of Steam OS.
1. Counter-Strike: Global Offensive
If you haven't played any Counter-Strike game in your PC gaming life, then you have not played anything at all. The latest version of Counter-Strike i.e. Global Offensive was released back in August of 2012. The game was much awaited by gamers around the world and it is one of the largely played games that we have today. The game is also played competitively with prize pools of millions of dollars and this gathers a large number of fans from around the world.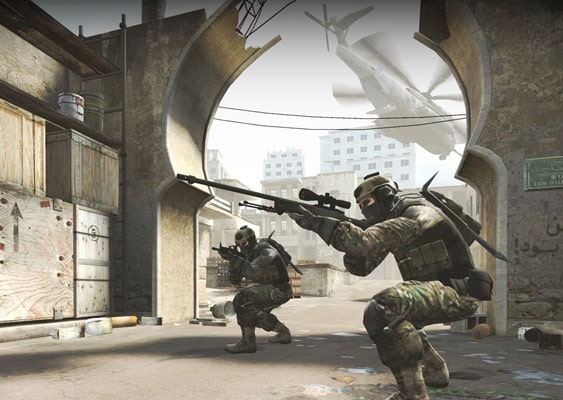 The game itself is quite simple to understand and challenging to pick up. You have two sides in the game i.e. Counter-Terrorists and Terrorists. The aim of Terrorists is to plant the bomb at a bomb site and the aim of Counter-Terrorists is to defuse the bomb and eliminate all the enemies. You play in a team of 5 and you can use different types of guns. All in all, CS: GO is one of the most entertaining games you can play on Linux.
2. Dota 2
Did you know that Dota is such an addictive game that a teen died after playing Dota for 22 days straight! Just think of what the game has to offer that someone can go so mad and so addicted to a PC game?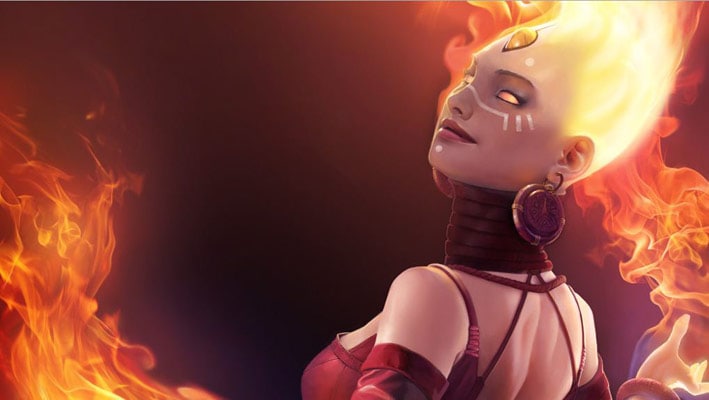 Dota 2 is a free to play a multiplayer game in which people play competitively online. Just like CS:G O, you have 5 man teams on two sides and each of the team has to destroy the base at the other team. The first one to destroy the other team's base wins the match. The whole match is intense and it makes up for a great competitive game with a prize pool that goes up in millions of dollars!
3. Minecraft
Minecraft is a game in which you have to build and craft things. The game itself has no story and you are a character in an open world with bare minimum resources. You need to build your way up by crafting, mining, building, exploring and doing such things. The game is a huge window to a person who is creative as it allows you to build almost anything inside the game. Kids love it, adults adore it and it is used as an educational game in many schools as well. As a player, you spawn in a random location and around you is a humongous world from which you can scavenge and hunt for things that you can then use to upgrade your house, equipment and more. The whole world is made up of a pixelated box of different elements and that is the USP of Minecraft.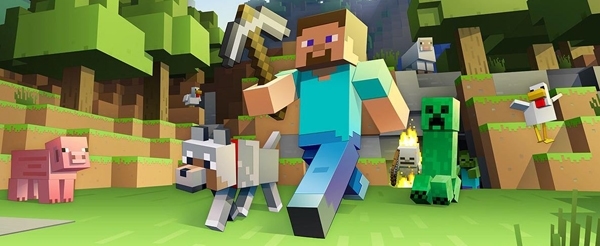 4. Metro: Last Light
The apocalypse has passed and humans have to live in new world order. You play as a character who wants to know the truth about what exactly happened in the apocalypse and if the external elements such as inhuman creatures are involved or not. Are these creatures your enemies or will they help you in building the new world again?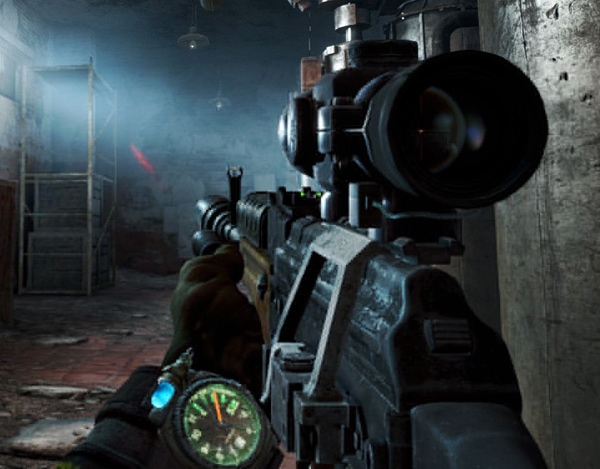 Metro: Last Light is a first-person shooter game with an amazing storyline that drives the game. You as a player, have to go on team missions out of your base as the story progresses and you have different guns and weapons to choose from. Sounds fun? It is indeed fun!
5. Middle-earth: Shadow of Mordor
Shadow of Mordor is an entertaining open-world action game that is set in Tolkien's legendarium. You can consider the game a mythology and action game that also has a huge open world that you can explore. This is one of the most entertaining games that were released in recent years. It has a very interesting storyline and the gaming elements like combat systems, customizations are just amazing. The game will feel familiar to people who are into Lord of the Rings as in the end they have to face the ever-powerful evil of Sauron.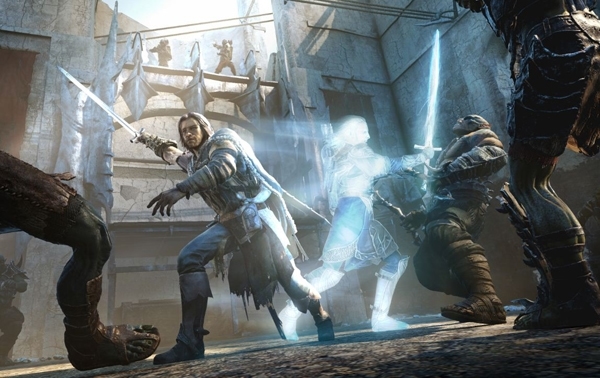 6. Terraria
If you want to understand Terraria, then just imagine a 2D side scroller Minecraft like the game but with much more action. You can start digging, you can build, you can fight and you can do a lot many things in the Terraria world. The worlds are randomly generated and it is a sandbox game which means you can go nuts and explore the worlds as well.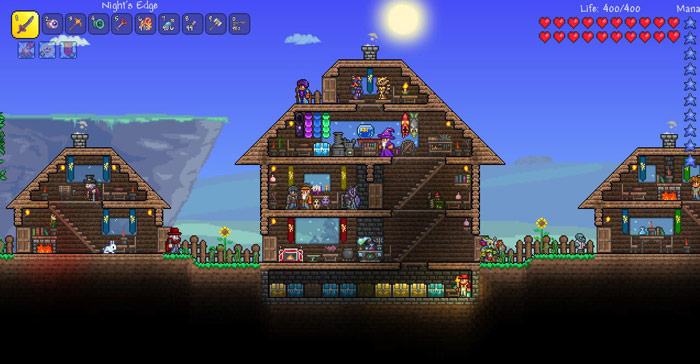 7. BioShock Infinite
When a BioShock game comes out, it is a cue for the gaming enthusiasts to stop what they are doing and then pay attention to what the new game has to offer. The BioShock Infinite game is a story-driven game with Booker DeWitt as the main character. Play as him with Elizabeth to concur the world and defeat the villains in order to save Elizabeth out of the flying city of Columbia.
Linux Games to Play – Wrapping Up
Over the years, there was a misconception that Linux is only for geeks but now, times have changed. Now Linux for kids, especially for gaming, is also a hot topic, all thanks to Steam. There are a lot of other games that you can play on a Linux PC. In fact, you can check many of them out yourself using Steam. Just go to the Steam website and you can start browsing the games that are compatible with your system. You will find many mainstreams as well as indie games that I am sure you will enjoy playing.