The world of technology is rapidly evolving, and one of the hottest topics today is the growing phenomenon of the Internet of Things. The IoT is growing by leaps and bounds, and the need for hardware to support it is also increasing. IoT hardware providers are popping up all over the place, offering a variety of devices and components to help businesses get on board with this exciting new technology trend.
So what exactly is IoT hardware, and who are some key players in this rapidly growing market? This article will answer all those questions and more, providing you with the information you need to make informed decisions about your IoT hardware needs.
What is IoT Hardware?
Internet of things hardware refers to a variety of different devices and tools that are connected to the internet and interact with other systems and applications. These hardware components can be anything from smart thermostats that automatically adjust to changing weather patterns to wearable devices like fitness trackers that collect data about an individual's health status and activity level.
Whether striving for greater efficiency or simply trying to make our lives easier, these hardware components significantly impact business and personal life. Many experts believe that IoT technology will continue to play an essential role in shaping the future of innovation for years to come. So if you want to stay ahead of the curve, keeping up with all the latest developments in IoT hardware is essential. And who knows? You might even find yourself contributing your own innovative ideas.
As the number of IoT devices and applications grows, so does the need for comprehensive testing solutions. Given the complex nature of IoT systems, it's essential to have a robust testing strategy in place to ensure proper functionality and performance.
Internet of Things testing covers various areas, from connectivity and compatibility testing to security and scalability testing. To properly test an IoT system, it's essential to have a deep understanding of the components involved and how they all work together.
Hardware Components of IoT
Sensors
IoT sensor technology has revolutionized how we interact with our environment. Many types of sensors are available in the market today, each with unique capabilities. Each sensor is designed to collect data from different parts of the environment and transmit it via wired or wireless connectivity to other devices on the network. This allows for rapid real-time analysis and processing of vast data, driving improved operational efficiencies and business insights.
In addition, sensors are essential for collecting data about the safety and well-being of people and communities, helping to keep us all safer and healthier. Whether connected through dedicated networks or standard Internet connections, sensors provide a critical link between the physical world and the vast digital ecosystem of modern digital technologies. As such, they are an indispensable part of our interconnected future.
Actuators
These components enable communication and control between connected devices. They detect changes in their environment, allowing the system to respond in real-time.
Actuators vary widely in size and function, from small mechanical switches to more complex systems that rely on advanced electrical signals. Whatever their form, they are essential for harnessing the data generated by IoT devices and acting on it accordingly.
Whether providing environmental feedback or triggering necessary responses within a manufacturing or healthcare context, actuators play an essential role in realizing the full potential of IoT technology.
-Controllers
These are at the heart of the Internet of Things, acting as an interface between hardware components and software applications. Thanks to their flexibility and modular design, they can easily adapt to suit various needs and scenarios.
In addition, they can be used not only within traditional IoT devices but also as standalone components in the smart home or industrial automation systems. Whether you need to control lights, temperature, or other sensors and devices, a robust and flexible controller is essential for building a robust IoT system.
Communication Devices
These devices allow us to send and receive information, data, and other electronic messages via radio waves and networks, helping keep us connected 24/7. They can be found in our laptops, smartphones, tablets, smartwatches, and more, acting as the link between the digital world and the physical world around us.
Whether we're sending a message to a friend across town or a vital work report halfway around the globe, these communication devices make it possible by facilitating the seamless flow and exchange of digital information.
Data Storage Devices
Within this vast network of interconnected devices, every piece of data must be securely recorded and easily accessible. Many data storage devices are in this category, including magnetic hard drives, solid-state drives, flash memory cards, and optical disc drives.
These technologies perform slightly different functions and have varying speeds, capacities, and resilience to damage. However, regardless of their specific features or capabilities, all data storage devices in IoT serve one purpose: to ensure that data can be accessed quickly and efficiently at all times.
So whether it's medical records being uploaded from smart sensors in hospitals or video footage captured on security cameras in busy intersections, data storage in IoT ensures that these crucial pieces of information will always be available when needed.
IoT Hardware Providers
In today's fast-paced, technology-driven world, the Internet of Things hardware (IoT) has become an essential part of our daily lives. IoT hardware providers are responsible for designing and developing the devices that connect our homes, workplaces, and cities to the internet, allowing us to control everything from our thermostats to our security systems remotely.
Some of the more popular providers include:
Amazon Web Services (AWS): This is a cloud computing platform that offers a wide variety of services, including IoT. It offers a variety of IoT devices and components, including sensors, gateways, and software, with the ability to connect and interact with cloud-based applications and other devices securely.
Google Cloud Platform: This is a cloud-based platform for developing and managing IoT applications. It offers a variety of devices and components that can be used to build an IoT system, including sensors, gateways, development boards, and software tools.
Lantronix: This company provides the infrastructure, modules, and gateway kit to support connectivity across IoT applications. Recent launches by this California-based company include advanced gateways built to the XP200 industrial standard.
Wearable devices: These gadgets are often used to gather information on the wearer's location, activity level, and health. They can include things like fitness trackers, smartwatches, and jewelry and are made expressly to be worn by people.
IoT Smartwatch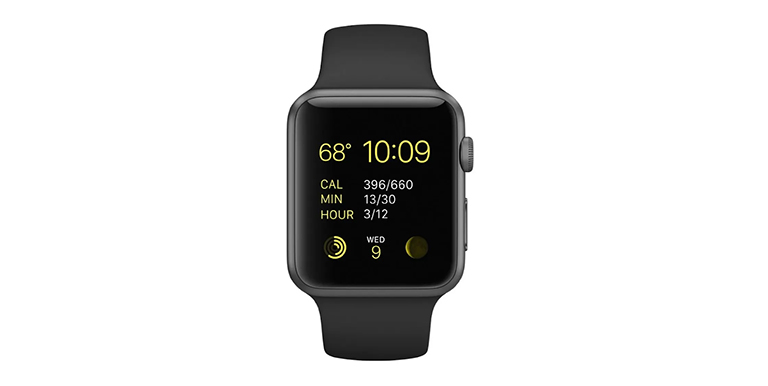 Smart home devices: These gadgets enable homeowners to manage their houses' temperature and automate energy-related operations remotely. They may consist of lighting, security systems, thermostats, and appliances.
Motion Detector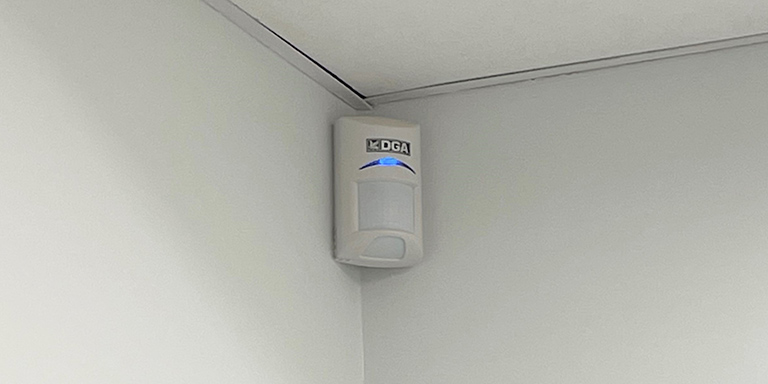 Industrial IoT devices: Industrial IoT devices are designed for use in industrial settings and can include items such as sensors, machines, and vehicles. They are used to collect data about industrial processes and can be used to improve safety, efficiency, and productivity.
Sensors: Sensors are devices that collect data from the physical world and can include temperature, motion, and pressure sensors.
Microcontrollers: These are small, single-purpose computers that can be embedded into larger devices and systems. They are often used to control sensors and other input/output devices.
Conclusion
When it comes to IoT hardware, there are many options available in terms of both providers and devices. A wide range of components can be used to create an IoT system, and the best choice for any given project will depend on several factors. However, it is essential to carefully consider all options before making a decision, as the wrong choice could lead to expensive and time-consuming problems.