Today, companies of all sizes and in a wide range of fields use digital marketing lead generation to fuel expansion in the online world. Otherwise, they may struggle to expand their customer base and increase conversions if they don't have a reliable source of new leads. 
However, with so much data readily available and new digital channels constantly opening up, it can take time to know where to start. Fear not, though; this article will cover the basics of generating leads through digital marketing. 
Top 5 Strategies to Generate Leads Effectively
Producing high-quality leads is crucial to the growth and success of any company. A comprehensive approach to lead generation has many advantages:
Finding new, qualified leads can benefit a company's bottom line.
Creating a database of leads for future marketing campaigns helps businesses maximize the effectiveness of their current efforts.
Lead generation can inform businesses about their target audience's demographics, interests, and purchasing habits, which can be used to fine-tune their offerings to the market.
Businesses now have more strategies than ever to reach and convert online audiences thanks to the proliferation of digital marketing. Here are a few examples.
1. Study Your Competitors With Regard to SEO
Search engine optimization (SEO) is an option worth exploring if you need a highly profitable online lead-generation strategy with a low customer acquisition cost. With the help of advanced tools like SEMrush or Ahrefs, you can find valuable long-tail keywords that will narrow the focus of your content and bring in more qualified leads.
In addition, keeping an eye on competitors is essential to take your SEO lead generation to the next level. The best way to get ahead in a competitive field is to study the content the leaders of that field produce.
2. Develop a Comprehensive Strategy for Content Marketing
Increasing your client base is possible through strategic content promotion. Content types such as blogs, e-books, white papers, webinars, and videos are great for targeting a specific demographic and showcasing your knowledge. However, building a content strategy around the keywords discovered in the SEO audit is crucial before a blog is released.
More content published means higher search engine rankings, more reader interest, and more potential customers contacting you. But don't forget to incorporate a sign-up form into your blog posts to collect email addresses from potential customers.
3. Optimize Your Sign-Up Form
Sign-up forms are crucial to the digital marketing lead generation process because they allow businesses to collect contact information from people who have already demonstrated an interest in the company's goods or services. The first step in keeping in touch with prospective customers through various marketing initiatives is to create a list of their contact details.
Make sure your sign-up form is as brief and straightforward as possible by only requesting the absolute minimum amount of data. This is a welcome relief for those who get easily overwhelmed when filling out forms. However, remember to give away a discount, free trial, or downloadable ebook in exchange for email addresses. You'll get more leads if users feel comfortable giving you their information.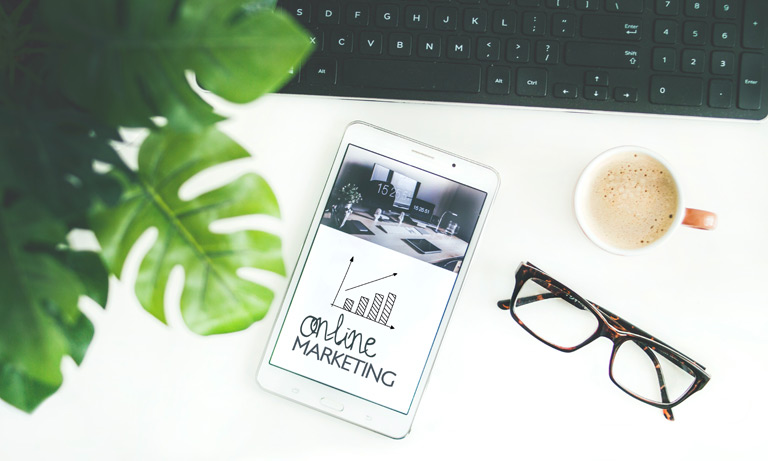 4. Consider Email Marketing
With email marketing, businesses can reach out to individuals who have already demonstrated an interest in their products or services. In point of fact, when it comes to revenue generation, email marketing is tied for third place with the two other most successful marketing channels.
Businesses can nurture leads over time and move them down the sales funnel toward purchasing by sending them targeted and personalized emails based on their preferences and behavior.
Once you have a sizable email list, you can begin nurturing your new lead with compelling messages. Use attention-grabbing subject lines, clear CTAs, and high-quality visuals to make your emails stand out. And if you want even better outcomes, try automating your marketing and lead generation processes.
5. Automate Your Lead Generation Efforts
By automating the digital marketing lead generation process, businesses can save time and resources while also increasing the efficiency of their lead generation campaigns. Email marketing, social media marketing, and lead scoring are just a few examples of the many marketing automation tools at your disposal for optimizing your lead generation efforts. 
Conclusion
Any company that wants to succeed in today's highly competitive online market has to prioritize lead generation through digital marketing. Businesses can attract potential customers and convert them into paying customers by utilizing a combination of strategies such as SEO, content marketing, and email marketing. Furthermore, automation allows for combining these strategies.
So don't let a lack of leads hold up your progress. Digital marketing lead generation can help your business reach new heights and win over new customers.
Featured Image Credit: https://www.pexels.com/ru-ru/photo/6476260/