Let's begin with the interesting concept of data storage on the hard disk. The details will gradually let you understand what exactly means defragmenting the hard drive, its significance and how to defragment a hard drive! By installing applications or saving files, we ask the computer to store the data. While doing so, the system writes the data on your internal hard disk.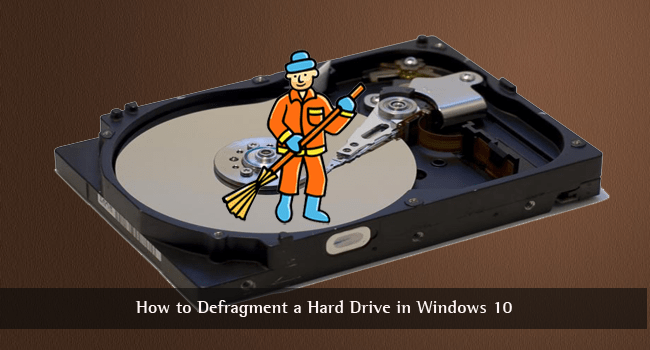 The data is contiguously stored when the hard drive is empty and spatially new. As you go on using it, fragments get created when you delete any data. The next data storage demands the system to store it in the fragmented blocks since no contiguous space is available. Later, when you access the files, your PC may take time to read it back from the fragmented drive, thus, reducing the start-up speed.
In order to improve the performance and tackle this drawback, defragmentation of hard drive is of great significance. It proceeds in a way that the defragmenter displaces the data between different locations so that it is stored in best possible contiguous space. Thus, the fragmented data is reorganized by this application on your hard drive's partitions.
SEE ALSO: How to Play Windows Games on Linux »
Steps on How to Defragment a Hard Drive in Windows 10
Right-click on the drive you wish to Optimize
Click on 'Properties' option
Click on 'Tools' tab
Select 'Optimize' option
There is another option namely 'Analyze'. Analysis is done and shown in terms of the percentage of the fragmented files in the drive. After the completion of analysis, you can now click on 'Optimize'.
It is advised that you leave the system isolated from any kind of work or execution, so that the defragmentation process is efficiently carried out.
You can schedule optimization by clicking on 'Change settings' and change the frequency with which the defragmentation should be carried out.
SEE ALSO: What to do After Installing Windows 10 »
Conclusion
Therefore, in this way, it lets the files and applications to run more efficiently and quickly and basically, minimizing the task of operating system of accessing and reading the data from multiple locations on hard drive. Note that, there is technical prevention measure to avoid fragmentation. Hence, for Windows users, it is highly recommended to defragment the disk time to time. Moreover, the defragmentation process may not cause a remarkable speed-up, yet you must adopt this technique for something is better than nothing!