Companies must have a solid B2B service provider in today's competitive business environment. These providers can help your business expand its reach, build new relationships, and attract new customers.
Some popular B2B service providers are marketing and advertising agencies, financial institutions, technology companies, and law firms. Whatever your business needs, there's a provider out there that can help you get it done.
When considering a new business-to-business service provider, selecting the right one for your needs is essential. Here are some factors that you should consider when choosing the perfect partner:
The 2 P's of Service Quality
When choosing a service provider, it is crucial to consider the "2 P's of service quality"—price and performance.
Price
You should check the price of the provider before choosing it. Here are a few tips for evaluating price:
Some businesses offer lower prices for bulk orders or time-sensitive services. Other businesses may charge higher prices but provide higher-quality services.
Finding a service provider that meets your needs in terms of price and quality is important. However, be realistic about what you can afford. Don't choose a business simply because it has the lowest possible price; always investigate the company's quality and customer service practices before making a decision.
Beware of companies that offer low rates but don't deliver on their promises or those that charge high rates but provide poor quality services.
Performance
Many business owners need to realize the importance of performance when selecting a service provider. Poor performance can damage a business more than any other issue. Here are some tips to help you choose the right B2B service provider:
Do your research. Make sure to read reviews and compare ratings before making a selection. In addition, pay attention to how long a service has been in business, what kind of customer feedback they have received, and how experienced their team is.
Look at the company's history. How stable was their relationship with their clients? There was no major failure. Can you trust them to continue being reliable?
Size of Services Offered
A service provider with an extensive portfolio of services will offer more options and possibilities than a smaller provider. However, ensure the services meet your needs and don't settle for something too limited.
The Company's Experience and Expertise in Your Required Industry
When choosing the right B2B service provider, it is essential to consider the company's experience and expertise in your specific industry. Before the final decision, ask about their past experiences and what they know about your industry.
For example, if you are looking for a web design company, consider hiring someone with experience designing websites for businesses in your sector.
Additionally, make sure to ask for references from previous clients. Doing this will give you confidence that your chosen company has the skills and tools to finish your project well.
Ongoing Support and Assistance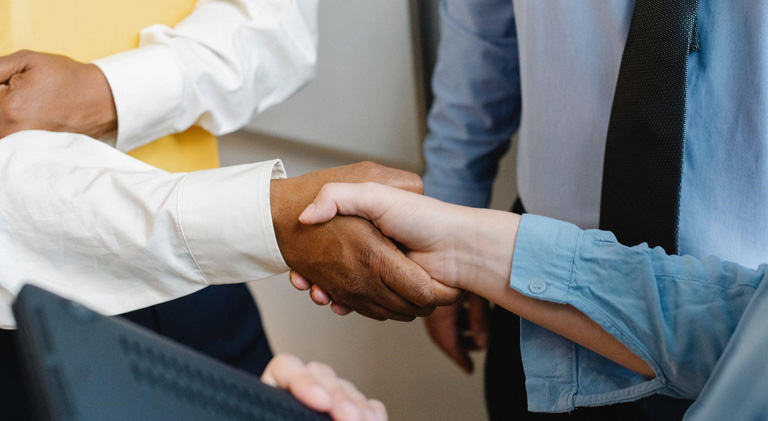 When selecting a B2B service provider, it's essential to consider the level of ongoing support and assistance they offer. This support can ensure that your business continues to grow and thrive.
For example, certain providers may offer 24/7 customer support, which can be especially helpful in addressing issues as they arise. In comparison, some are available only during business hours. So, in this case, you should choose a provider who is available 24/7.
Delivery Time Frames
Delivery time frames are important considerations when choosing a service provider. You should ensure the provider can meet your expectations. There are several factors to consider, including the size and complexity of the project and the time frame.
Some providers may be able to meet your timeline more quickly than others, depending on the project.
So, it's vital to discuss delivery options thoroughly with the provider. There are many different types of deliveries available, and choosing the one best suited for your project and customer base is essential.
Check the Customizable Options
A B2B service provider with customizable options is the top priority for many business owners. However, businesses can tailor their experiences to fit their needs and improve customer satisfaction and loyalty. Many service providers offer customizable options, so it is important to research which ones are right for your business.
Some customizable options businesses may need to include selecting their billing and invoicing processes and customizing their website and marketing materials. Businesses can ensure they get what they need to succeed by choosing a provider with these options.
Summary
There are a few things to remember when choosing a B2B service provider. First and foremost, ensure the provider is reputable and has a good reputation in your industry. Second, be sure to ask around for recommendations and check online reviews to get an idea of the quality of the service. And finally, check pricing before deciding.