Whether you're a beginner or an advanced web designer with years of experience, you need a laptop to get the most out of your work. While personal computers are quite expensive, you can find a truly powerful laptop that can just as easily perform all the necessary actions, and that you can take with you wherever you are.
However, there are so many different laptops on the market right now that they can make your head spin before you choose the best one. In addition, many do not know what to look for when choosing a suitable option. Considering that in your work you will have to use not only online services and simple resources where you can choose fonts, colors or use the background remover, you will also have to install software that can be very demanding, and not every laptop will be able to provide you with an uninterrupted and fast work.
Frequently Used Programs
Figma and Adobe XD
These programs are integral attributes of every specialist who works in this field of activity. They are convenient and simple, and besides, you do not need to buy a super-powerful device to use them. If you have a more or less good device, then you can easily deal with large projects where you need to create many pages, as well as add many elements.
In addition, the first program can be used even online, which will allow you not to install it on your laptop. Therefore, you can be sure that you can use these programs on any device.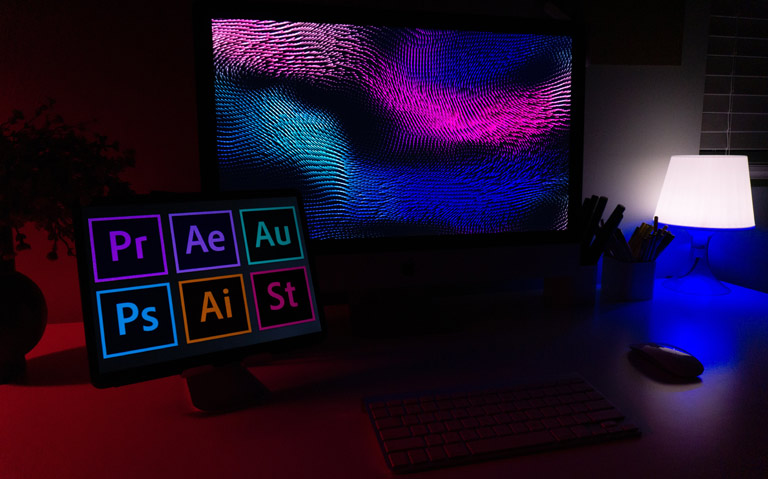 Adobe Products
On the net, you can find a huge amount of software that is suitable for professionals. However, most specialists trust only the program of this manufacturer, which has been proving its effectiveness for many years and provides advanced features and tools that all web designers use.
The only catch is that to comfortably use such programs, you need a powerful device since they are very demanding. If you don't want to see how long programs take to load, how they restart or close for no reason, then you need to choose a decent laptop that will save your nerves.
Technical specifications
Display
First of all, what you should pay attention to are the display parameters. If the laptop is not of sufficient quality and the color reproduction leaves much to be desired, then you will face great difficulties during your work. The best choice would be a display with an IPS matrix, as well as with a color spectrum representation of at least 90%. Only in this case can you be sure that you will see colors as they would look in real life.
CPU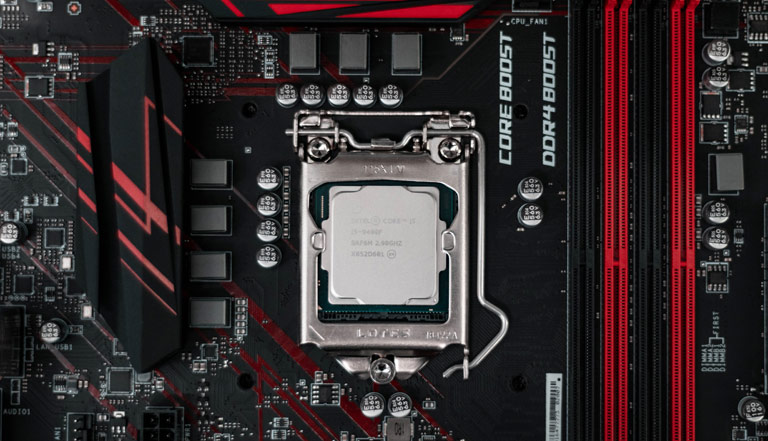 The next important point is the choice of a productive processor. This will determine how quickly the laptop will perform all the tasks and open the programs you need. Experts recommend choosing Intel Core i5 or i7 processors. Other than that, you can find out how good a processor is by looking at the ratings of all processors.
RAM
Web designers are different in that they need to use several programs, online resources, and tools to work. When everything you need is open on a laptop, then the speed of their loading and smooth operation depends on the RAM. Therefore, in order not to experience long page loading, you should pay attention to the fact that the RAM is at best 16 GB. However, if your budget does not allow you to buy a laptop with this parameter, then you need to look for a suitable option with at least 8 GB.
Top 3 Best Options
Asus VivoBook S S533EA-BN277
If you are looking for the most reasonably priced option that will allow you to work without difficulties, then you should pay attention to this particular model. This is not the best option of all presented, but for the money, it is a good enough option. Here you will find all the features that we have mentioned before, so you will be satisfied with your purchase.
Xiaomi Mi Notebook Pro 14
If you are not a fan of Apple products and are looking for the best option with the Windows operating system, then you can stop looking, because this option will be the best. As a web design professional, you will get only the best experience from using this device. Many buyers say that for work in this area, this laptop has the best display possible.
Apple MacBook Air M1
When you are ready to invest your money in getting a device that you will not have any problems with, then you should buy this laptop, because it is the most sought-after among all web design professionals. Here you have excellent characteristics that will allow you to work and not think about anything.
Conclusion
If you clearly know what programs you need to work with, and are also well versed in the parameters of laptops, then it will not be difficult for you to choose the best option for you. There are a huge number of devices on the market, among which you can choose those whose quality will match their price.