Have you ever seen this annoying message "Sorry, this content is not available in your country" when you try to stream videos from huge online video libraries like Netflix and Hulu? We're sure you have unless you live in the US.
Nowadays, we use the internet as a major way of entertainment. We use to play games, listen to music, chat and many more things. However, when it comes to video streaming things are getting a little complicated. There are online content libraries like Hulu, Netflix, Pandora and BBC that provide the hottest series, movies, music and sports games. Unfortunately, these channels can be reached only from the US and in some cases, the UK and they are restricted to the rest of world for no particular reason. Well, that is unfair because due to those restrictions we can't watch awesome series like Grey's Anatomy and How I Met Your Mother. We also lose all the new movies and sport games. We bet you all wanted to watch the English and Spanish soccer league and the finals of NBA.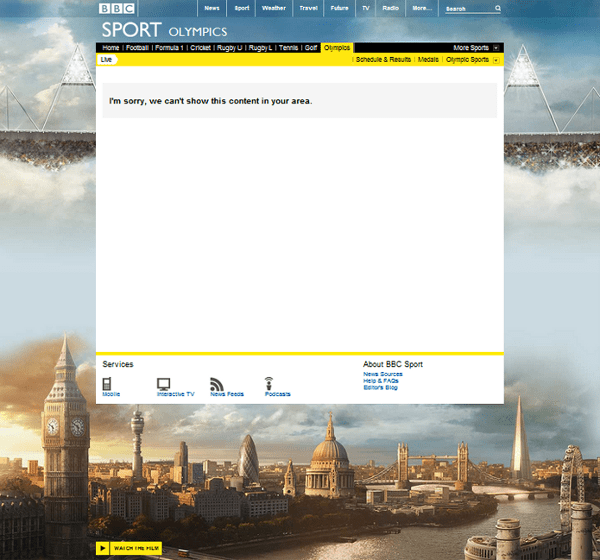 To fill the restriction gap people have tried various methods with the majority of them to be either poor service or illegal. The most popular is the VPN and the P2P file sharing.
VPN is the most popular way to access geo-restricted networks. It works but it's not a good solution for streaming videos because it has bandwidth cap and that causes lags when streaming. Furthermore VPN is working only on PC leaving out a huge number of devices we could use to stream videos like iPad, iPhone and Game Consoles. Lastly, VPN are expensive. Monthly fees can be bigger than $10 But still if you want to give a try then we suggest trying out Hide My IP, VyprVPN or ExpressVPN.
P2P which are also known as Bit Torrent are illegal and the laws about piracy are getting stricter day by day.
See Also: How to Access Blocked Websites »
Introducing UnoTelly
UnoTelly is a legal and pain-free solution to stay connected with geo-restricted content.
Recently, we have received an e-mail from UnoTelly, a company which refers to its product as an intelligent unblocker who can overcome geo-restriction and connect people with almost every restricted channel they like, with major speed and quality in every device they have. People of UnoTelly asked us to try their service and write a review to help our readers to bypass geo-restrictions. We got very curious to see if what UnoTelly promises is true when we got this e-mail. We tested UnoTelly to a major number of devices and channels. From the results we got, we found UnoTelly a great service which can be used easily by anyone an on almost any device!
To begin with, UnoTelly is a DNS based system. Unlike VPN services, Unotelly DNS is giving the ability to stream through your own Internet connection so streaming comes with major speed and no bandwidth cap in contrast of VPN which must be connected to a US VPN server and stream the content through it which causes speed/quality loss.
Furthermore, UnoTelly can be used to almost every device that has an Internet connection. From PC to MAC, iPad and iPhone, Tablets, Smart TVs, game consoles like PS3 and XBOX360, Apple TV, Boxee Box and all rooters including DD-WRT.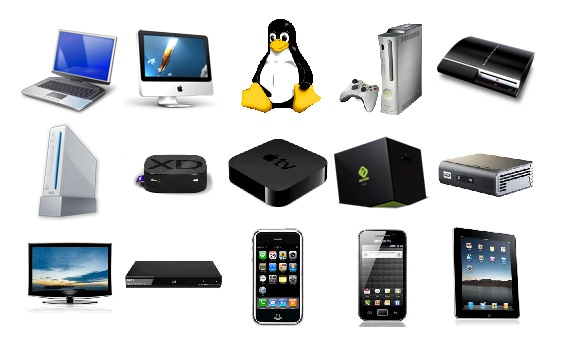 Supported Channels
UnoTelly has a huge list with around 70 supported channels. The most popular of them are Netflix, Hulu, BBC iPlayer, Pandora internet Radio, CBS, NBA TV, Discovery Channel, Nickelodeon, Amazon and ESPN. You can find the list of supported channels Here.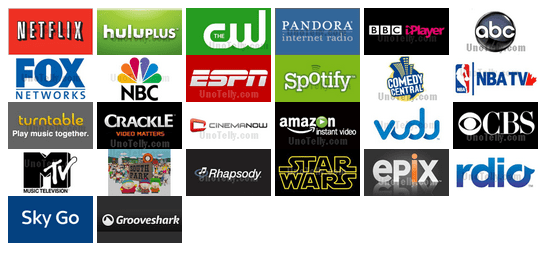 UnoTelly Installation
Setting up UnoTelly is a fast and pain free process. People of UnoTelly have developed an easy to use setup program called UnoHelper which along with the step by step tutorials provided by UnoTelly's website make installation a 5 minutes process even for a beginner for those types of technology.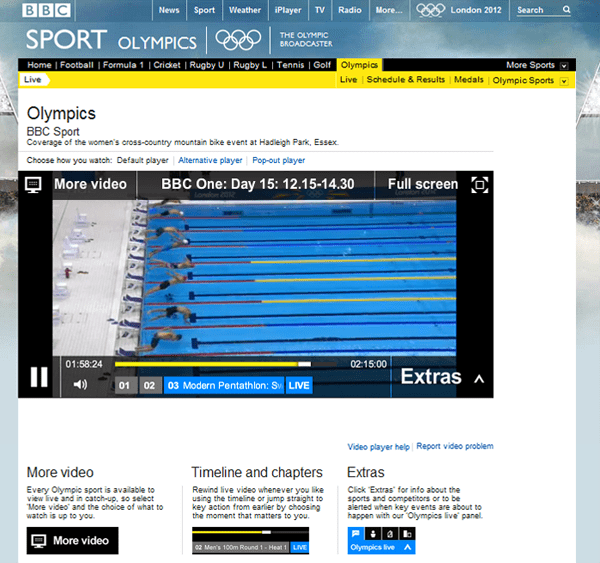 UnoTelly Pricing
There are 2 paid subscriptions to choose. The Premium ($4.95) and the Gold ($7.95). The Premium Program provides most of the popular channels such as Netflix, Hulu, ESPN, Amazon, CBS, FOX, Pandora Radio, ABC, BBC iPlayer and Discovery Channel. The Gold Program provides around 20 more channels than the premium one. Some of them are the National Geographic channel, Nickelodeon and CWTV. These two Programs can satisfy almost every user's interests. The price is reasonable because what users buy is a fast and easy way to access their favorite shows almost at half price of other less efficient solutions. Lastly, UnoTelly offers a 8-Day free trial of Gold Program for anyone who wants to try it. You can take the 8-Day free trial Here.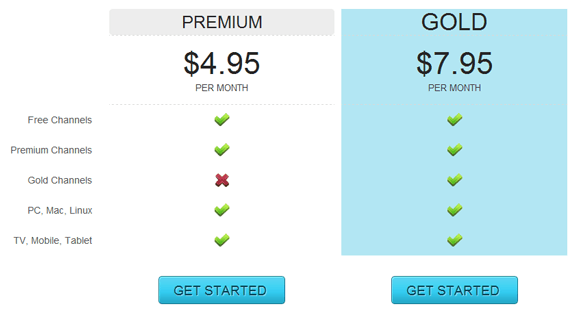 Closing this UnoTelly review, we must admit that when we received the e-mail with the review request from UnoTelly we were not sure if they can offer what they promise. We tested it on PC, iPad and iPhone and we tried more than 20 channels. From the results we got we found UnoTelly a very fast and reliable service which provides to its customers excellent streaming quality in every device they have. So, do we recommend it? Absolutely!