Today, any endeavor that requires management, storage, and extraction of data has been digitized. Information technologies offer us great tools for the management and manipulation of accumulated knowledge without the waste of physical resources. Many processes that require the usage of collected data can be automated.
Such revolutionary inventions and improvements are detrimental to the successful management and growth of businesses. IT made companies much more efficient, and most companies that are slow on modernization will be pushed out by dedicated, adaptive competitors.
The internet and the World Wide Web have also had tremendous effects on marketing. In the last two decades, the development of smart devices has created new gadgets that can be used to enter the web, and the number of internet users has skyrocketed. Fast forward to today, most businesses choose to advertise their products online instead of utilizing the dying forms of media.
Digital marketing branches out into different approaches with unique strengths and weaknesses. Of course, ordered ads on websites of publishers and social media networks will ensure a stable foundation of visible banners that can be targeted at specific geolocations.
However, to get better results and scale our marketing efforts, we will discuss techniques that push the limits of online advertisement. Most of them depend on residential proxies — flexible privacy tools and essential addition to the digital toolkit for your company. These intermediary servers intercept your data packets and assign them a different IP address to protect your real network identity and never risk its exposure to third parties. You can buy residential proxies from any business-oriented provider that specializes in providing security and anonymity for modernizing companies. The concealment of an IP address may feel counterintuitive for businesses that cannot conceal their activities in the physical world, but the usage of proxies is legal and a good digital security practice that ensures flexible internet browsing to the party using them. When you buy residential proxies, most providers offer many locations around the world, and connecting to an intermediary server in a different region will not only hide your address but also show you the internet from the point of view of a local user. However, while there are plenty of reasons to buy residential proxies, let's focus on their help in scaling marketing efforts.
Visibility on Search Engines
Search engines like Google, Bing, or DuckDuckGo are arguably the most powerful tools on the internet, providing search results and access to all the available pages based on the entered query. Most users never bother to enter the right web address and always access the web through the search engine.
The search engine results page (SERP) provides the necessary information for successful marketing. Internet users search for products and services, which are the keywords entered into the engine. SERP shows the visibility of the company and helps us track changes as the website gets optimized to improve its position.
With the help of residential proxies, businesses can monitor SERP from different angles and see positional improvements in regions of interest. Proxy servers can also be used to protect web scrapers as they automate the extraction of SERP results or extract public information on higher-ranked competitors. Obtained data will help determine the success of search engine optimization (SEO) efforts that should improve the position of the page for the most important keywords. Achieving a Top 5 SERP spot is a great achievement for company visibility, and residential proxies help us keep an eye on positions in other regions.
Social Media Management
Modern companies credit their overall success and achievements in marketing to a strong presence on social media networks. Some businesses even feel the need to create a youtube channel if a product or a service can benefit from it, but for the most part, Facebook and Instagram pages are more than enough.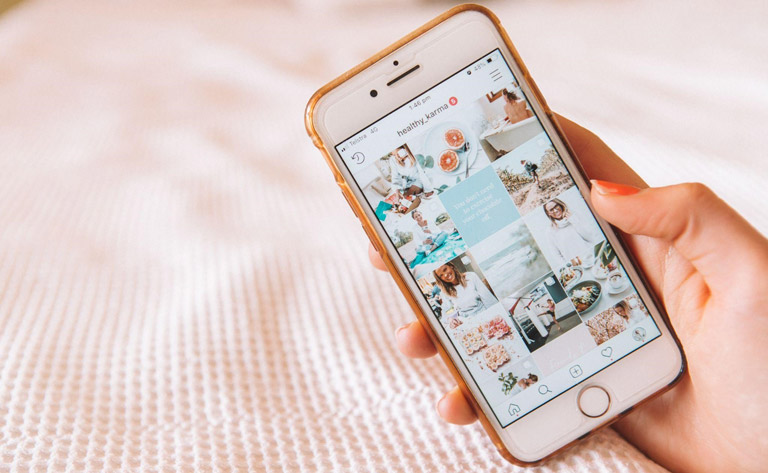 Businesses that have a good product and are eager to show it to the world often experience a slow start due to that lack of social media presence. To kickstart the progress and stimulate engagement, there are two strategies: payment for ads that lead to the company page and management of fake social media accounts. The latter approach depends on residential proxies. With the help of a legitimate provider, companies receive many addresses they use to create fake accounts to boost engagement and interactions with the main page. The mixture of both strategies eventually lures in enough real users to make the page a legitimate tool for marketing. The flexibility of an active social media account creates many opportunities: customer surveys, giveaways, announcements of new products, and the generation of hype behind them helps businesses create a more personal connection with new clients. Even when the page has enough real users, companies can still use tens or hundreds of addresses to manipulate the environment on these pages. With a massive proxy IP pool at their disposal and a creative social media management team.
Verify Your Ads
Purchasing ads that will run on publisher pages and social media websites is the foundation that offers a simple but effective outreach to potential clients all over the internet. With residential proxies, we ensure that purchased advertisements appear on websites in desired locations, and traffic flowing through them consists of actual user clicks.
Visiting publishers from different locations helps us identify elements of ad fraud, such as poor placement and visibility of ads and automated bot engagement. With a big pool of residential proxy IPs, verifiers can trap cybercriminals without revealing the main address. By exposing and identifying fraudsters, we prevent the bleeding of marketing resources.
Analyze Your Competition
Residential proxies and web scrapers are a match made in heaven. Because these addresses come from real devices that get their IPs from internet service providers, we can use multiple identities to run scraping bots and extract public information about competitors. With enough information, the collected data can be compared to discover price changes and weaknesses. The results from web scraping can be used to tweak and highlight the superior features of your company in future advertisements.
Sponsor Social Media Influencers
Social media platforms are full of influential content creators that want to transform their hobby into a respectable source of income. With residential proxies, we can protect scraping bots while they scan these networks and filter out the most suitable influencers for marketing deals. Advertisement through content creators ensures guaranteed engagement, and extended partnerships with content creators will guarantee your continuous appearances on their channel. If the product resonates with the audience and the ad keeps showing up in beloved posts or videos, the likelihood of them becoming customers is much higher than through advertisements on TV or Radio.
Residential proxies aid many business tasks that require location flexibility and online anonymity. Such protection helps businesses scale marketing efforts with strategies that utilize automation, data collection, and manipulation. With the market full of competent suppliers, anyone can find a good proxy provider.