The internet is the biggest marketplace in the entire world. You can sell everything online, from houses to second-hand shoes. You can even sell your bodily organs online, but we don't recommend it.
When you're running an online business, you need to choose the right online selling platform for your product. It's one of the most important decisions to make. No matter how good your product is or how much it's in demand if you try to sell it on the wrong platform, you simply won't find any buyers.
Of course, you can always use a platform like WooCommerce to turn your existing website into a digital store, but that's not always so practical. Even selecting the best payment gateway to integrate can be a project unto itself.
Sometimes you're just trying out a new product, or want to sell something as a sideline to your main business focus. Or you want the extra perks, like marketing help, tools to create your product, and support for returns and customer service. That's why you need a good online selling platform.
What to Look For in the Best Online Selling Platform
The best online selling platforms should:
Have proven experience in selling your product
Offer ways to securely store your product until it's purchased
Help you to create your product
Include tools to market and promote your product
Have an easy to use interface
Deliver a smooth, seamless shopping experience to keep your customers coming back
Here's our guide to the best online selling platforms for every product.
The Best Platforms for Various Types of Digital Products
Photos and Images
Before you pick a platform for your visuals, check how much of the selling price you get to keep. Some platforms give you as little as 20% of the sales price. You also want a platform that lets you hold on to your copyright and doesn't demand exclusive rights to your image, so that you can also sell your photo to your next-door neighbor to use in his marketing campaign if you like.
SmugMug is one of the best platforms for selling photos. It includes plenty of easy to use tools to resize and edit your images as well as marketing features. SmugMug also gives you control over pricing, and leaves you with a high percentage of the profits.
Online Courses
Online courses are a little more complicated to create and sell than straightforward digital products like images and graphics. You need a platform that specializes in online courses.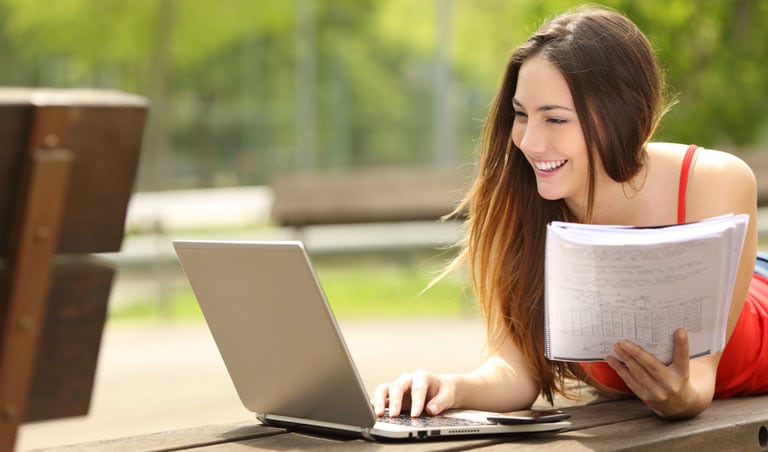 If you're choosing between Kajabi and Teachable, we recommend Kajabi. Both platforms offer development tools to make it easy to create individual lessons as part of a complete online course and to securely store and sell your courses. But with Kajabi, you'll also get marketing tools like in-platform landing pages, email marketing automation, and the capability to set up marketing funnels. 
eBooks
eBooks are easy to produce and distribute, but you'll need to do a lot of marketing hard work to get enough buyers. That's why it's a good idea to create your eBook on a platform that doesn't charge you anything to publish the eBook but does help you to promote and distribute your eBook.
Smashwords is an excellent choice for selling your eBook. It doesn't charge for publishing your eBook, and distributes it to multiple other sales platforms including Kobo, OverDrive, and Amazon.
Graphics
If you want to sell your graphics creations, instead of selling your services as a graphic designer, you need to find the right online selling platform. One of the best options is DesignCuts, which allows you to sell patterns, backgrounds, brushes, and other design elements to fellow designers. You set the price and keep most of the revenues.
Another option is to use Zazzle, which lets you sell your designs on a physical product, straddling the line between selling digital products and physical ones. You pick a product to bear your design, add the graphics, and make sure that you're happy with how it looks. Then Zazzle deals with production and delivery, so you never actually handle the physical product. It opens up more ways to sell your graphics products, without compromising on control or copyrights.
Video Games
Software developers who want to sell their video games or VR experiences can use Steamworks. It's an online selling platform that helps developers to create and distribute games. It includes tools to boost gameplay features and a marketplace that spans the world.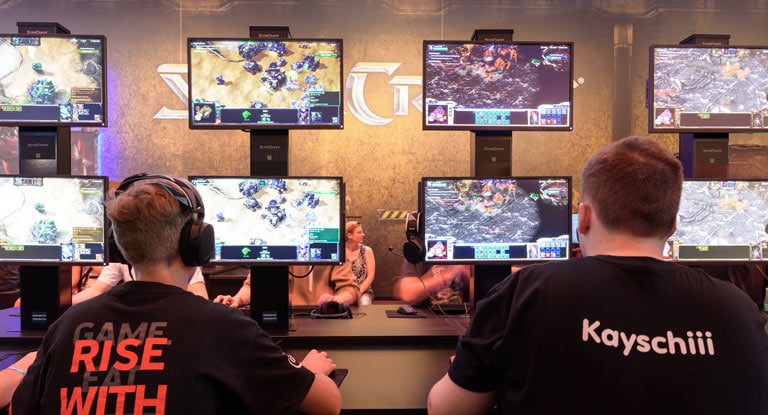 Templates
Whether you're selling email and social media templates, website templates, or templates for resumes, greetings cards and presentations, you can sell them all on CreativeMarket.
It's a single online selling platform that helps you with secure storage, safe downloading, and customer support in case things go wrong, while leaving you with control over pricing and free to sell on other sites as well.
Other Digital Downloads
There's a whole category of digital products that we could call "miscellaneous." This includes items as varied as knitting patterns, music scores, technical documentation or embroidery patterns.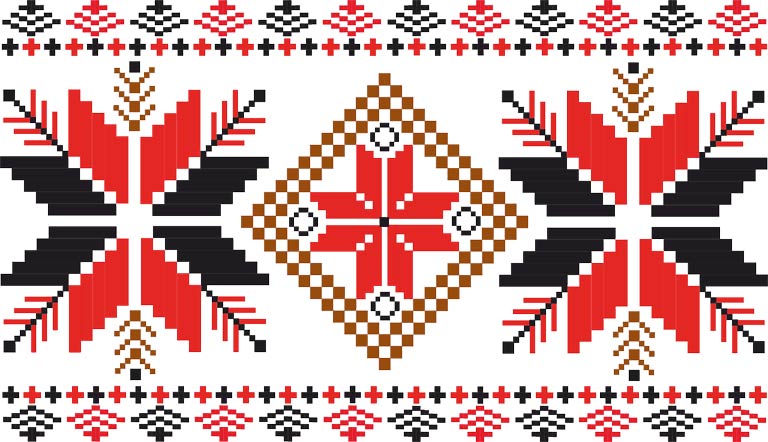 You could sell these on any sales platform, but one of the best options is Etsy. It's easy to set up an Etsy shop, and you can draw on plenty of marketing and analytics tools, too.
Pick the Right Platform for Your Product
Whatever your business, you can sell your product effectively as long as you pick the right platform. Now you know what to sell and where to sell it, there's just one thing left to do: sit down and create your digital products.