It doesn't matter whether your Smartphone has a Quad Core SoC or 2GB RAM, no one likes to see it lagging! Won't it be horrible if you have to wait ten or twenty seconds for the dialler to launch, especially when you want to make one urgent phone call? We hope it does, and you will understand this problem well if you've used low-end Smartphones from Samsung, which is known for stuffing as much as bloatware in the device that a user may even forget that he or she is using an Android Smartphone. There are also several reasons that cause the lagging of Android devices such as accumulation of cache, junk files, background apps that consume enormous amount of resources and unnecessary files that use up storage files etc. Of course, you cannot go and clean each of these stuff one by one, everyday! So, it does come as a sort of necessity that you need a tool that can perform all such optimization tasks and boost the device, in the long run. Today, we have decided to review one of such effective Smartphone boosting app — DU Speed Booster for Android! We will start our review with an introduction to DU Speed Booster, shall we?
DU Speed Booster
DU Speed Booster comes from DU Apps Studio, the same developers that have brought us one of the most effective battery management solutions — DU Battery Saver. So, what we were about to say is that you don't have to mistake Du Speed Booster for those spammy have-200%-battery apps out there! While the other app was meant to optimize battery of your Android Smartphone, DU Speed Booster does the same act of optimization in case of speed of device and hence its usability. In light of our experience and what other users say, we can give you a surety that the app can do magic when compared to other speed-boosting apps in the category. In this post, we shall have a look on notable aspects of DU Speed Booster from the typical Smartphone user's point of view.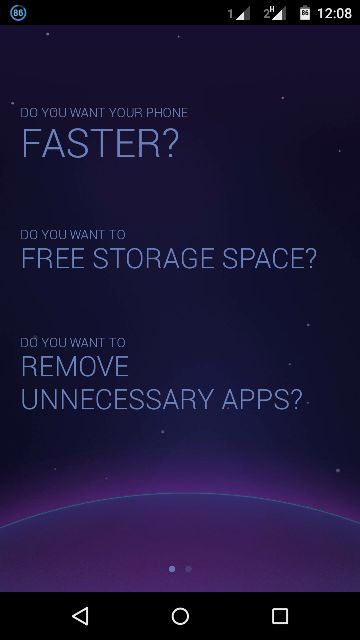 Downloading and Installing DU Speed Booster
You can get DU Speed Booster from the official site of DU Apps Studio or Google Play Store. It weighs less than 10MB that is a comparatively lower size for a system boosting application. Once installed, you can see the dashboard of DU Speed Booster, preceded by a welcome window that asks you whether you want to boost the device — of course it's necessary, isn't it. So, that's all about installation; plus, DU Speed Booster is completely free to use and there's not a pro version that may make you double-minded. Now, we will share our experience of DU Speed Booster with you.
Using DU Speed Booster
There are different sections in DU Speed Booster & you can select the appropriate one according to the sort of boost you are looking for! Among these, Phone Boost section is perhaps the most important one, because it analyzes your phone for knowing RAM consumption of apps and closes such background apps for enhanced performance of device through release of RAM. Also, the Speed+ Engine of DU Speed Booster is worth noting, indeed.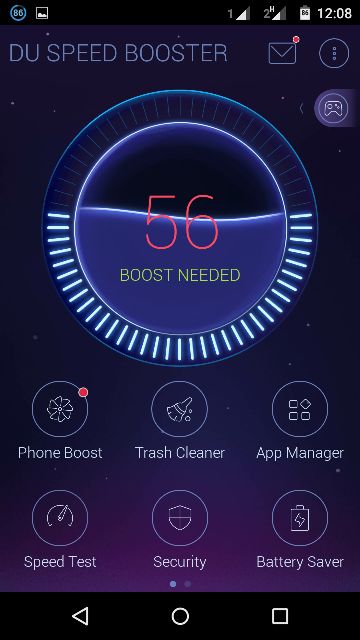 Speed+ Engine is a superb acceleration feature that accompanies DU Speed Booster and you have to allow the app in Accessibility feature in order to give Speed+ Engine maximum capabilities. Through Advanced Boosting feature, you will be able to release more RAM and moreover stabilize performance of device, by analyzing apps individually. So, it has more relevance when it comes to optimization of your device, particularly from the slow-device-user's point of view.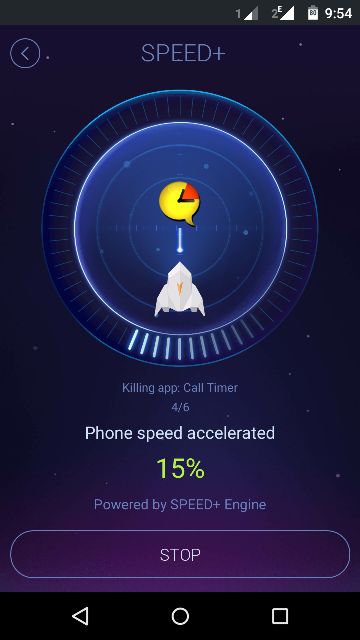 As we said, trash and junk files may also be a reason for the slowing down of your Android Smartphone! To fix it, DU Speed Booster has a specific section named Trash Cleaner, in which you can clear unnecessary files and cache with a single click. In the same section, you may opt for Advanced Cleaner that considers big files to the to-be-deleted list. If we give consideration for all these, DU Speed Booster is something great for productivity, indeed. And, it offers more features too.
Features We Loved
Enhanced Security
Using a couple of features such as the built-in Antivirus and Privacy Advisor, you can be a bit surer about security of what you do in the Smartphone. While the Antivirus helps you escape from many of malware and other stuff, Privacy Advisor checks each app to find out whether any of these apps have such permissions to intrude into your private world.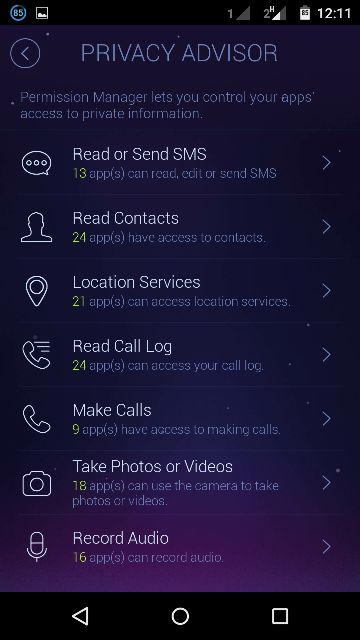 App Manager
It's a fact that some apps and their data may be consuming a lot of resources and slowing down your device! In that case, you will find the App Manager section of DU Speed Booster useful! The section will find less-used apps and give you a screen to uninstall them right away, depending upon the size they consume.
Game Booster
Hola, Gamers! Now, even if you have a mediocre-configuration device, you can make use of its maximum in order to game well! Game Booster helps you optimize performance of device as to give you the best gaming experience when you open particular games through the Boost Game section of DU Speed Booster interface.
Miscellaneous Features
There are more features that are worth praising, including the Speed Test feature that helps you check speed of your internet connection and even compare it with those in other countries. Also, you can keep a float window on home screen of device so that you can boost whenever needed.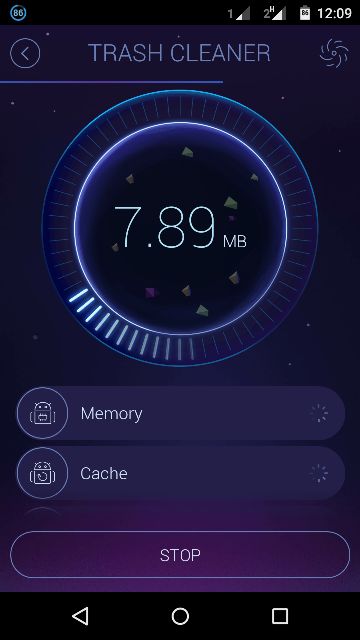 The Bottom Line
In light of our experience with DU Speed Booster, and considering the condition of device we have tested, we can be sure enough to recommend the solution for every Android Smartphone out there! Now, we are eager to hear from you.