The education sector is certainly among the most quick-evolving ones, even in today's technology-driven world, constantly looking for new solutions to enhance learning experiences. Learning Management Systems are rightfully considered one of the most effective tools for this task. In recent years its popularity really skyrocketed, and now LMS serves as the foundation of modern online education. Now, a great variety of options is available on the market, but Drupal-based LMS is considered a real game-changer and the preferred solution for many organizations. In this post, we will try to pinpoint how Drupal is transforming the world of modern education. 
What is Drupal
Drupal is an open-source content management system (CMS) framework that was created in 2000 and has since rightfully emerged as one of the most popular solutions on the market. Now Drupal is used for around 15 percent of the most visited sites globally and has almost 1.5 million developers across the professional community. Due to its open-source nature, modular architecture, scalability, content management system, and large community of developers, this CMS is valued by organizations from all over the globe.
Advantages of Drupal-based LMS
Flexible and Customizable. These are one of the main positives of Drupal as CMS. Because of its modular structure, the LMS platform can be easily upgraded beyond the core functionality; for example, developers can easily integrate third-party services or multimedia content support. An ability to create custom content types allows organizations to manage content more efficiently and enhance user experience. Theme system enables developers to easily create impressive visual designs and interfaces. Among other extremely useful features is configuration management, which allows seamless deployment of changes and updates to the platform and support of multilingual content. You can find more information about Drupal advantages for LMS.
Scalability and Extensibility. Drupal really empowers organizations to build extensible and scalable LMS solutions. Scalability is achieved, first of all, with the support of high-traffic handling, so the platform is able to easily handle high volumes of internet traffic and millions of viewers. Such technologies as content delivery networks and load balancers allow organizations to distribute various content on several servers and deliver it to users from the nearest or the least loaded server, which is excellent for software performance. Capabilities for vertical and horizontal scaling also play a vital role in increasing overall performance. The modular architecture that we mentioned earlier provides some great tools for adding new modules and plugins to LMS, making the system extremely extensible with minimum resources involved.
Open-source Community and Collaboration. The vibrant community of IT professionals around the Drupal platform provides some great advantages. Community members from various regions and with different tech backgrounds constantly work together to make CMS better, which leads to ongoing maintenance and development. Regular patches fix any bugs and vulnerabilities in the software. Also, the Drupal community constantly creates new modules and themes, which are available online and can significantly increase your LMS functionality and design options. Finally, because there are almost 1.5 million people around the world with expertise in Drupal, finding developers for your Learning Management System won't be a challenge.
Mobile Learning and Accessibility. In the modern world, mobile devices play a crucial role in content consumption and engagement with online content, and education is no exception. The Drupal platform is designed with this in mind and adopts a mobile-first approach. CMS enables developers to create responsive designs that can automatically adapt to screens of different sizes and resolutions. It ensures that learners will get a user-friendly and consistent experience on various devices. Also, content management features in Drupal are available from mobile devices, which empowers administrators and instructors. LMS built with Drupal comply with international web accessibility standards and are easier to optimize for students with disabilities because of inclusive design principles and assistive technology support.
Security and Privacy. Because of the tremendous amount of student data involved in modern Learning Management Systems, privacy, and security measures need to be as robust as possible. Thankfully, with Drupal-based LMS, it is possible. Due to ongoing community support, people are constantly testing the platform, and the team behind CMS provides necessary access for catching any problems with data security and potential vulnerabilities early. CMS itself has a very secure core architecture, uses the best practices in tech available today, supports various encryption mechanisms, and complies with international guidelines and regulations. All of this makes Drupal a great choice for educational platforms in terms of security.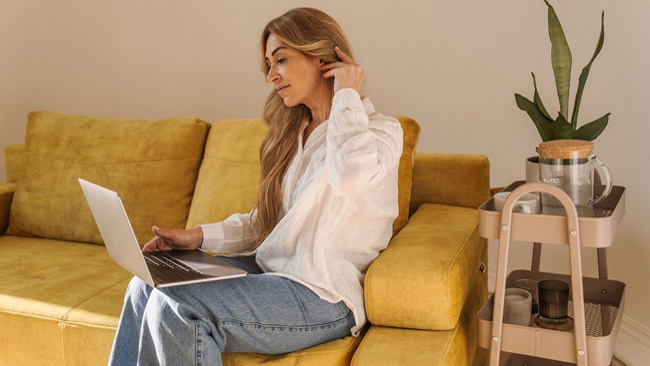 Source: pixabay.com
Real-life Examples
We have already established that Drupal has numerous advantages and can be used for various purposes. Let's take a look at several examples of effective implementation of Drupal in the education industry and beyond. The official websites of the White House and the city of Los Angeles run on this CMS. Worldwide-known Oxford University and Stanford Law School use it on their official websites and LMS. Renowned e-learning platforms Open University and Acquia Academy are Drupal-based. Nonprofit organizations Greenpeace and Amnesty International use this CMS to share information and train volunteers with maximum efficiency. In the field of healthcare, CDC and Johnson & Johnson use Drupal for educational purposes and to share helpful information with the public. All of these respected and world-famous organizations definitely prefer Drupal CMS for a reason.
Final Thoughts
Many experts prefer Drupal Content Management System to other similar frameworks due to a number of factors. Working with it is easy and doesn't require any special programming skills; capabilities for customization and integration are basically unmatched today, and its open-source nature provides some impressive community support, regular updates, a constant supply of new modules and themes, and almost foolproof security policies and protocols. No surprise that many businesses and educational institutions around the world chose Drupal for building modern LMS with a significant number of features and room for growth. If you are looking to provide a highly engaging, personalized, and secure online learning experience for a large number of people, Drupal is the perfect option.
Featured Image Source: pexels.com