Hello, world. How's it going? Hope everyone had a good 2017. Despite the many depressing things that decided to break us apart, at the end of the day, we've still managed to stand together, stronger. Let's carry that spirit forward in 2018.
Today's the last day of the year and it marks a significant milestone in our journey as a blog. We are growing at a steady pace and starting 2018, you'll see some significant changes from our end. More on that when the time comes but let's segway right into our ongoing series where we curate a list of 10 products which we think you should definitely check out. Closing 2017 off, we have a really cool list that we've curated. As always, the products range from simple apps to extensions to games, productivity tools, design tools and much more. So without further ado let's get right in.
Cool New Products and Apps – December 2017 List
Table of Contents
#1. HQ Trivia
This probably shouldn't come as a surprise to you. HQ Trivia has literally taken over the US in the brief time since it was launched. If you are not from the US, however, let me explain you the premise of HQ Trivia. This is a trivia game ( a live quiz basically) where people have to answer a series of 12 questions for a chance to win or split a cash prize. Sweet right? Damn, right it is.
Here's a fact about HQ Trivia, the guys who started HQ Trivia are the same folks who built Vine, the social network where you could share 6-second video clips. It was later acquired by Twitter and as of 2017, it was shut down. There are 2 games each day on HQ Trivia. One in the afternoon and the other in the evening.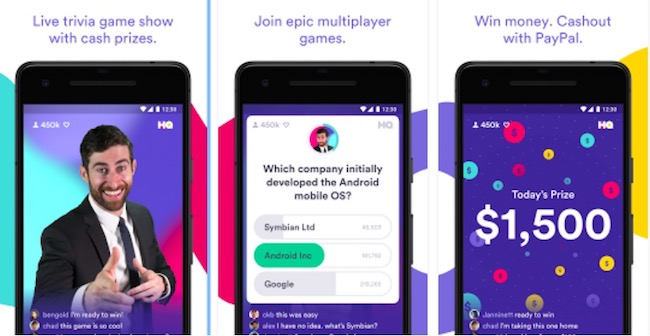 Unfortunately, though it's a US exclusive as of now that may change very soon considering the fact that each game sees an average of 500,000 players. They're not stingy with the prize money though. A typical game has reward ranging anywhere between $1500 to $2000 and they pay it out to the PayPal accounts of the users. The app was iOS exclusive but this week, they announced that the app is hitting the Play Store in a couple of days.
#2. Showtime
Hey, don't be sad. I know it hurts not to have HQ Trivia in India trust me it hurts me a lot too. But let's not get too depressed because we've got just the app for you which will let you have just as much fun answering questions and satisfying the quizzer in you. And yea you still get to win real money.
Meet Showtime, it's an app built right here in India and it's basically the Indian edition of HQ Trivia. It's a live quiz game that lets users join at 2 times a day to answer 10 really cool questions for a chance to win or split a prize money. Agreed they're not as extravagant as HQ Trivia, pumping in thousands of dollars per game but they're getting there. Considering how new they are in this space, they're doing pretty well.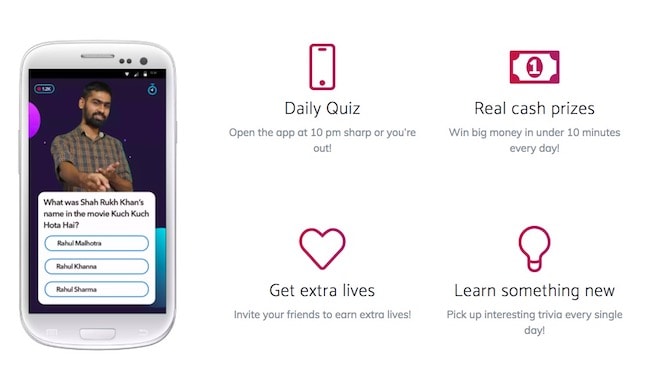 Each game averages around 1000 users and that number keeps growing. Winners get the money in their Paytm account every week and heck I can boast that I managed to win ₹19 on one of the games, trust me it's not easy and it's super addictive. So while you wait for HQ Trivia to go global you can sharpen your skills with a version built right here in India.
#3. Midnight Lizard
A lot of us here at TechLila are night owls. Not something we're proud of actually. But sometimes you just can't help it. Especially when you are a last minute person who's gotta turn in their term paper the next-door day. We get it, we've been there and done that. But here's something that's gonna make that time a little less torturing, especially for your eyes. Meet Midnight Lizard.
It's a simple Chrome extension that will allow you to change the ever so White internet dark and pleasing to the eyes. You see the blue light is bad for you as it prevents your brain from falling asleep and while there are apps to filter out the blue light, there's nothing to stop the white pages on the internet from screwing up with your eyesight. This extension just changes all of that with a flick of a switch.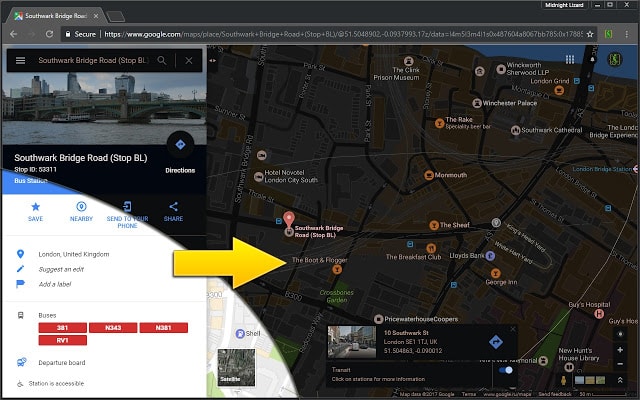 What makes it better than other alternatives like Dark Reader is that it inverts the brightness of the page instead of the color so the websites don't look like a pile of horse poop when you turn it on. It also has the blue light filter built in so you get benefits of 2 products in one. You can also set a schedule when it triggers automatically. Best part, it's completely free. If you stay up late working on that next big project, please empathize with your retinas and get this extension right away.
#4. Direct by Instagram
Diversity and inclusion have been some of the most talked about topics in 2017. With all of the political and corporate scandals surrounding the subject, it wasn't fair if we didn't have diversity on our curated list. Hence in an attempt to make our list inclusive and diverse, we present you yet another pointless product from Facebook's family of apps.
Facebook's latest strategy is pretty weird, instead of innovating on new technologies they're focusing on dissecting existing apps and putting their features into new standalone apps. They started this with Messenger then they created Events, then Stories and now we have Direct.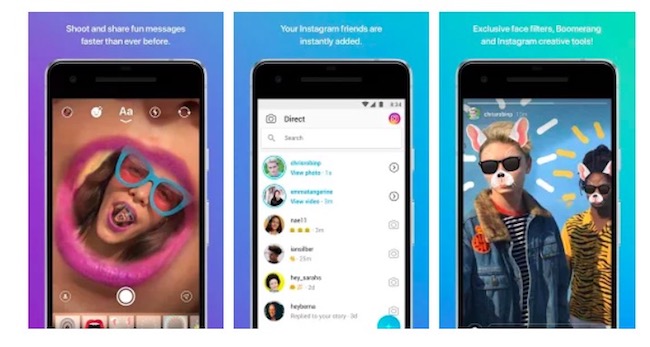 Yes if you think you know what it does, you're probably correct. It's the Instagram Direct feature that has been ripped out of the Instagram app and put inside a separate app. What's new in this app you ask? Nothing. They're sick. If you have been holding off on giving an app a 1 star here's your chance. Unleash the internet troll in you and let yourself be heard. We've added the links to help you out.
#5. Shotty
On an average, an article that we at TechLila publish contains roughly 10 images and a lot of times these are screenshots of the things we are writing about. Since most of our articles are how-to guides, it is crucial for us to properly catalog our screenshots so that the editors don't have to go through a hassle of arranging things again.
This is probably one of the many places where this next product will come in. It's called Shotty and it's a beautifully designed app for macOS to manage your screenshots. Stressing on the word beautiful again.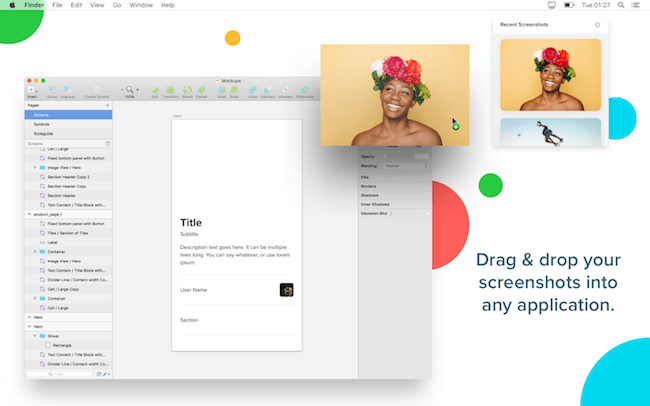 The app sits on the Menu Bar as an icon and every time you screenshot something it gets saved in the app. From there you can drag and drop it anywhere you can imagine. Oh, and it also works well with Dropbox. Head over to the Mac App Store to check it out. It is currently being offered for $0.99 (63 rupees).
#6. unDraw
This next one is for all the designers out there. Trust me, I know in person the pain of starting off with a new design project only to realize that you would need to create the assets and illustrations yourself.
It's time taking and if you have an OCD like me then good luck getting those pixels to look perfect. Luckily, now there's a website where you can grab a whole bunch of illustrations for your next project, FOR FREE. The site constantly keeps updating their collection so you can be sure that the content is fresh and its growing.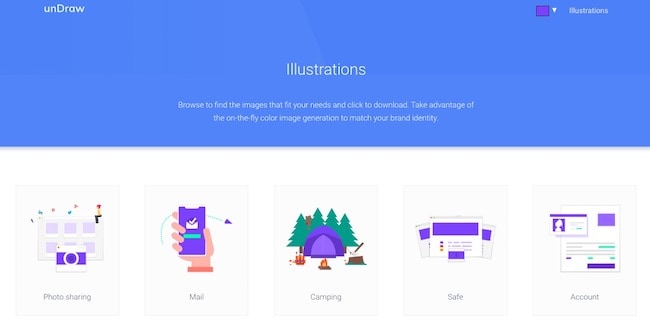 The website is called unDraw and features a huge catalog of illustrations which are being offered under the MIT Licence. This can save you weeks of time in one go.
#7. Notin
Next up let's touch the productivity section. The purpose of a note-taking app, apart from the obvious part of taking note is, to offer a quick way for you to note down something while you're on a call or in a rush.
While most apps handle the note taking part pretty well, they haven't been able to address the speed part. It's really not the quickest way when you've to have to tap 3 or 4 times to open the app and then a couple more taps to start taking down the notes. Well, that's where Notin comes in.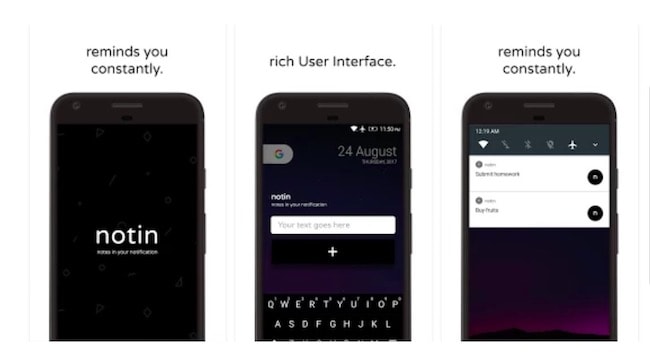 It's a teeny tiny Android app that lives in your notifications section. To take a note just click on the notification and you'll be able to start typing away your note. One you hit Ok, the note gets saved, surprise surprise, in your notification shade. Once you're done with the app you can just swipe it away. Simple right? No bells or whistles. Just get stuff done.
#8. Haven
Let's talk about privacy now. In recent years we've seen a huge tick in the number of people becoming aware and concerned about their online privacy. Especially after the NSA mass surveillance deeds came out in the public. Turns out for most people it's not ok that their government is accessing their data and whereabouts without their consent. Our smartphones are the centre of our lives and the key to our digital lives. You really wouldn't anyone gain unauthorized access to it, would you? We have a product just for you if you get the chills reading those questions.
It's called Haven and it's an app that will turn your smartphone (Android) into a surveillance device. It's backed by Edward Snowden, so you can bet it does what it claims. The interesting piece about the app is that it will work across devices, so you needn't worry if you're still rocking a 4-year-old Android device. The app was developed by The Guardian Project, Freedom Of Press and it will let users know if their devices have been tampered with.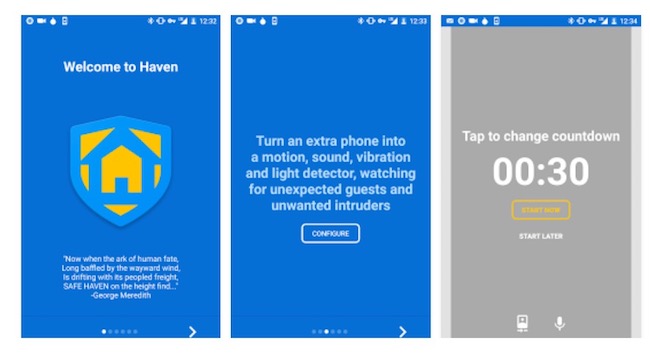 You can set up a burner phone next to your safe and the app will basically broadcast any audio or movement around the safe. Alerts will be sent via SMS, Signal or to a Tor-based website.
#9. gUmi
Version control is an essential part of software development. When several people are working on the same product, it is essential to make sure that the individuals are not stepping on each other's feet as they build features. Git is by far the most popular version control system there is and it is key to most open source projects.
Most software developers maintain at least 2 different Git profiles. One of their personal projects and contributions and another for work. Unfortunately though switching between profiles isn't really that quick and it takes a couple of commands to get there. This is where gUmi comes in. gUmi is a git profile management tool for macOS. Once you've installed it, you have to perform a one-time setup of all your git profiles. Once that's done you can basically switch between profiles in one click.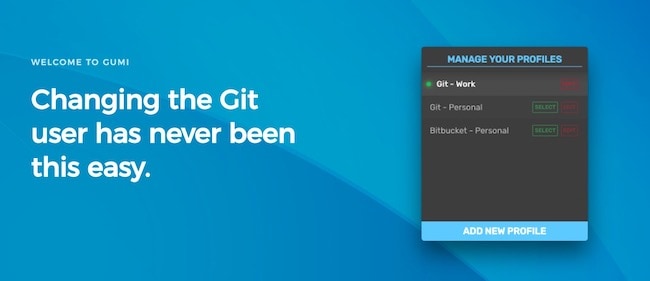 The app lives on the menu bar on macOS and comes really in handy when you are managing a bunch of git profiles.
#10. Screen Design by Framer
Sketch is hands down the most used and most popular screen design tool out there. With a memory footprint for just 45 MB it's definitely the most lightweight tool out their to get your job done. In 2017 however, Sketch has been receiving a lot of competition from the likes of companies like Adobe and InVision and this month it got yet another one.
Framer, the design tool that let you design screens with just a little bit of code sprinkled here and there (mostly for animations and interactions). Unfortunately though, as great as it sounds, most visual designers still prefer working with pixels and leaving the code to the engineering team.
To help with that Framer announced a new design tool which will be directly competing with Sketch. It's got most what Sketch offers and then some more. For starters, their vector editing tool is the best I've come across so far. And all of this comes with the pre-existing flexible feature set. As always it's a subscription-based product starting at $12 with a 14-day free trial.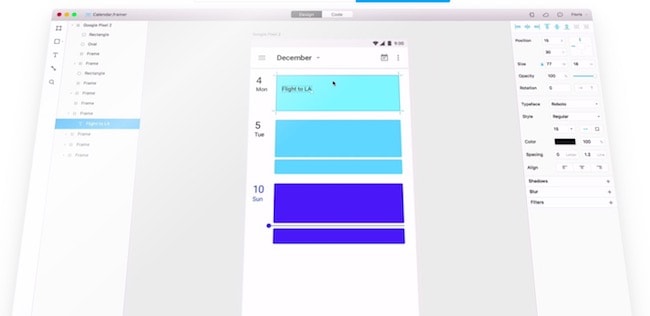 Conclusion
That's all folks! This our last post for the year and with just 24 hours left for 2018 to kick in, we couldn't be more excited to share some of the amazing things we've been working on here since the past few months. We'll have more to share soon until then stay safe and have a great New Year's Eve. This is Prateek on behalf of the editorial team, Signing off!