Supply chain management is one area that blockchain could yet again revolutionize. The decentralized nature of blockchain could lead to a more efficient way to monitor the delivery of any product or service. Introducing blockchain in the logistics industry has been a smart move, as it is gaining traction by ensuring the security of financial transactions using cryptographic techniques. In this piece, we will explore the role of blockchain technology in shaping the future of supply chain management and its impact on the economy.
Benefits of Blockchain Technology In Supply Chain Management 
Blockchain technology's capacity to offer a decentralized and secure ledger of transactions is one of its primary advantages, mitigating the risks of supply chain fraud. Businesses can monitor the whereabouts of their products at any given time through the Internet of Things (IoT). Combining IoT with blockchain technology can provide an effective solution for tracking and monitoring the location of goods in the supply chain. IoT devices collect and transmit real-time data, including location, temperature, humidity, and other relevant parameters. Also, it continuously gathers data from the goods throughout the supply chain journey, thereby successfully securing recorded and stored data on the blockchain.
Blockchain technology allows businesses to have more secure agreements through smart contracts. A smart contract is a self-executing contract with the terms of the agreement directly written into code. Thus, digital contractual terms have significantly enhanced supply chain management by streamlining and automating various processes, improving transparency, and enhancing trust among participants. Smart contracts can automate several manual processes in the supply chain, such as purchase orders, invoices, and payments. This automation reduces the need for intermediaries, eliminates manual errors, and speeds up transaction processing.
In addition to the numerous benefits of blockchain technology in supply chain management, it is crucial for businesses to stay up to date with economic events that can influence their operations. For instance, by keeping track of the economic calendar this week, companies can anticipate market fluctuations and adjust their supply chain strategies accordingly. The economic calendar is a tool that provides information on upcoming economic events, such as economic indicators, announcements, monetary policy decisions, and economic data releases, like inflation, unemployment rates, and GDP, that could affect the economy. 
Potential Applications Of Blockchain Technology In Supply Chain Management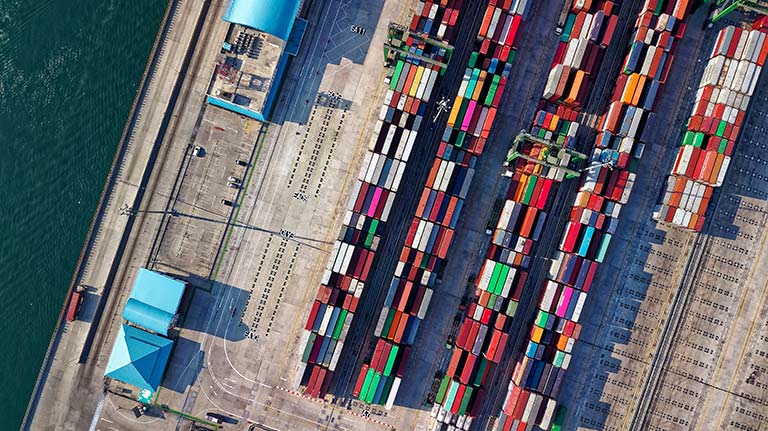 With decades of international experience in procurement & technology, Forbes Technology Council Member Micheal Higgins revealed that cryptocurrencies are fast leveraging on blockchain by allowing anonymous parties and genuine traders to transact freely without an intermediary due to a decentralized ledger and protection of transactions.  The field of traceability is one of the most exciting possible uses. Businesses may verify that they are obtaining materials responsibly and sustainably by using blockchain technology to monitor things from the point of inception to the final destination. Hence, strengthen credibility with clients and lessen the possibility of negative publicity.
Businesses can also trace the current locations of their inventory from the manufacturer to the retailers and consumers before payment is executed.  Likewise, stakeholders will have complete knowledge about the product, including the date,  origin, prices, quality, final destination, and every other information about the product through blockchain technology.  
Supply chain finance is another area where this could be used. Due to blockchain's transparent and secure transaction ledger, businesses can get cheaper and easier access to capital. In addition to helping with cash flow, this can also lessen the likelihood of disruptions in the supply chain.
The future of blockchain and the supply chain industries is an exciting one to keep an eye on. It can eliminate problems associated with the movement of goods and products from one point to another.
Featured Image Source: Pexels