Are you a professional who needs to travel a lot? Does your heavy laptop add much weight to the Backpack? Then, it's the high time that you should have a Travel Laptop for your purposes. We do understand that you may have become used to the weight and feel of it. However, if you are ready to spend a bit more money, you can have one of the best laptops from the good laptop brands for travel. Wouldn't that be great if you get better performance and features, along with the perks of lesser weight as well as comfort? If that's an affirmative, read along with us.
There are many laptops with higher performance. Then, there are many laptops with lesser weight. Despite these, there aren't many laptops that combine the right weight and satisfactory performance – at least in practice. So, finding one of the best travel laptops may be a tough task for you. To help you with that, however, we have a curated list of things you should consider to find the best travel laptop for you. Just keep these things in mind while going through possible choices. And, trust us, you will have an awesome notebook with you in the end.
Note: We have written this articles based on the common concepts of travel laptops, which are lightweight, comfortable and don't lag much. So, all the other personal preferences are out of these. Or, it's your choice.
Best Travel Laptop Guide
1. Screen Size – What Size is All About
You know this stuff; this is pretty basic.
Screen size is what defines the actual dimensions and portability of the notebook.
As we had told you in our laptop buying guide, laptops come in varying screen sizes – say, 10-inches to 16+-inches. And every purpose needs a specific screen size for the best output.
For instance, if you are into Video Editing or so, you cannot move on to an 11-inches laptop.
On the other hand, if you just need to create some Docs, an 11-inches would suffice. So, before you decide the screen size, you can re-determine your purpose and nature of use.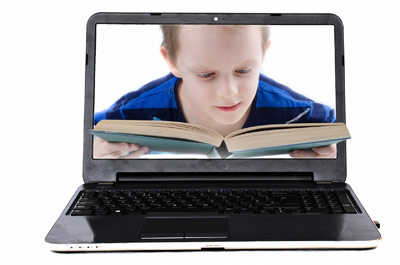 As far as traveling with a laptop is concerned, the smaller is the better. We won't suggest going beyond 13-inches screen if you need to handle it with comfort. So, if we put in the number, the optimal screen size for a travel laptop should be 11 inches to 13 inches. Once again, there is the aspect of purpose. As said earlier, if your profession demands bigger screens, you have to go beyond this 13-inches limit. If that's case, you can go up to 15-inch screen size. It's just that you need to have a bigger backpack with you.
For commoners, we repeat, stick onto 11" to 13".
2. Weight – How Much You Bear
The weight of the laptop is easily related to screen size.
In common cases, laptops with bigger screens are heavier than the other options.
But, there are some exceptional Ultrabooks too. But, as you know, Ultrabooks are a bit more expensive for common users. If that's not the case, you have to bring down the weight as much as possible.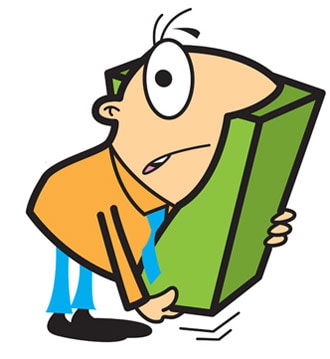 If you ask us to mention the optimal weight for a travel laptop, it should be between 1KG and 1.5KG. If your budget allows, you can go for something less than 1KG too. Of course, there are plenty of choices from pricey manufacturers like Apple. Also, there are some mid-budget beasts from ASUS.
By the way, if you are really rich to get the best travel laptop, there are expensive choices, like the HP Spectre series. The devices combine top-notch performance and ultimate portability.
3. Processors and Speed – How Quickly You Do
Processor is what determines the speed and performance of your laptop.
So, depending on the purpose, you need to pick the right Laptop Processor.
Nowadays, travel laptops come with two types of processors. First, there are common Intel-based processors, like the i3, i5 and i7.
Secondly, you can find some battery-friendly processors in M series. So, the first priority should be the nature. Once you have confirmed the purpose, you can make the choice. It literally depends on the laptop brand and type of product.
Processing speed too should be taken into account before purchasing a laptop for travel needs. If you are going to run an extreme resource-hungry app, you need better processing powers ahead.
However, if you are just into web browsing and basic needs, you can go ahead with even Atom processors. In most cases, expensive travel laptops come with i3 or i5.
As you go on using your laptop, it will face some issues such as laptop heating or fan issues but with proper care, we can solve the problem.
4. RAM and Storage – How Much You Do
RAM is another aspect that deals with speed and performance of your laptop.
In today's industry, the common RAM is 2 or 4GB.
However, if you go with some expensive Ultrabooks, you can get something around 8GB.
If you need to multitask a lot, you need an impressive amount of RAM. However, if you are going to deal with some basic actions such as browsing or Word documents, 2GB/4GB would suffice.
Storage options also vary according to the brand and laptop.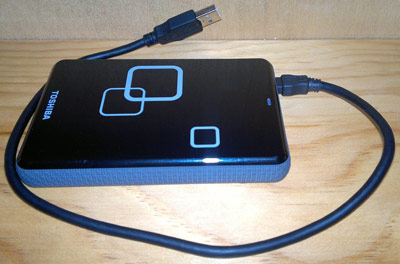 If you ask us, we would say storage is no big deal. As you can guess, several removal storage options are available – from simple USB Drives to Portable HDDs. You just need to have a compatible connectivity option. Still, if you prefer onboard storage for travel laptop, you can go with 1TB or 500GB ones. There's another noteworthy trend here. Now, performance-oriented laptops are shipping with SSD Storage. SSD Storage is offering better speeds and durability, though expensive.
In the end, you can make the choice – storage space or speed.
5. Design and Portability – Handling it, the Way You Like
You have to make a few choices in the aspect of design and portability.
Talking of the design, it should be as sleek as you can expect.
It's so because you need to handle the device more often. You may even have to use it while you're sitting in a vehicle. So, it is not advised to go with laptops that have bulges and unnecessary style-stuff. On the other hand, you can go minimalistic, as much as possible.
Next, we have the aspect of portability. As you know, different types of laptops are now available for purchase – traditional ones and hybrids. If you like to use your travel laptop as a tablet PC, you can go with hybrid devices. And, that's our personal choice too.
6. Battery Life – How Much Time You Need
Yes, here comes the hero of the discussion.
You cannot always connect your laptops into power while travelling. So, there should be no compromise on the battery life aspect.
Of course, you cannot go ahead with an average of 2 or 3 hours. At the minimum, you should seek something around 5-6 hours. And, there are many laptops that can offer better battery life in comparison.
The best example is the MacBook Air, which provides a battery backup of 12 Hours on a single charge.
And, there are other competitors too, especially in the Ultrabook category.
We recently came across an ASUS Ultrabook that is offering a battery life of more than 7 hours on a single charge.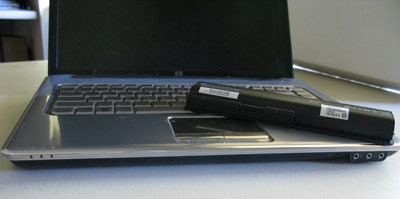 Several factors contribute to the battery life, including the size of the screen, graphics, processor speed, usage habits etc. So, when you are a professional, it's better not to take risks and go for a laptop with longer battery life.
7. Brand – What, After You Buy?
Brand is also another important factor for choosing a laptop for travel needs.
There are a lot of things you should think of when you think of brands – such as customer support, warranty and other after-sales stuff.
Also, each brand focuses on a unique aspect. If we take the case of Apple, they create portable laptops with best-in-class performance.
Lenovo, on the other hand, can offer inexpensive laptops with standard specifications. So, before you make the purchase, you should get a clear idea about the best laptop brands. Also, hybrid devices are available from only a few manufacturers and you need to choose one with the conscience.
The Miscellaneous
Apart from these major decision-making aspects, there are some other factors too. For instance, some may like to have a touchscreen laptop for traveling. This makes laptop usage easier, especially when you are traveling. You can also have a few devices with smartpen support. Isn't it great if you can scribble down your notes instead of typing? This would be an impressive option for journalists and all. Likewise, you can pick the right accessories.
The Bottom Line – Best Travel Laptop Guide
If you the question – What laptop Should I buy? then these are the different aspects you should consider to get the best travel laptop for you. There may not be one perfect laptop, but you will find a purpose-friendly one.We had earlier mentioned a few best laptop devices too. And, we had included some cool Ultrabooks and portable laptops in that list. So, you can have a look at those products to get an idea. Also, talking of the travel-friendly brands, we would recommend going with Apple, ASUS or HP. But, in all these, you will have to pay more for the perks of portability. As we said, for instance, the HP Spectre is an out-of-the-box laptop with expensive pricing. So, in the end, it all comes down to what you need and how much you can pay to get that.