Smartphones are indeed the next wave of devices that will reach the pinnacle in computing. Smartphones mostly serve the purpose of keeping us connected with the world while we are on the go. Be it via Twitter, Facebook or Snapchat on the social media ends and the old school email on the business end. And if you're too cool for email, maybe Slack. Whatever we want to do we have an app for it. But sometimes aside from product management, we tend to use our devices for some casual entertainment. Be it watching the next episode of Narcos on Netflix, streaming that favorite tune on Spotify or getting that high score on that popular game your friend told you about.
Games are the most downloaded form of entertainment content on smartphones and games are the highest-grossing category over all platforms. Now since I'm an Android fan, today I'll take you through games that you can play to kill time on that endless queue or on that long layover. Now, these apps are in no particular order of my liking.
Best Casual Games for Android that are Addictive
1. Clash of Clans – Casual Games Online
Clash of Clans comes from Super Cell and has been one of the most viral and popular games of 2016 and it's still going strong. It was released for Android in October 2013, a year after its iOS release and is a freemium game, which means that it's free to play with a massive inventory of in-app purchases. As players, you need to build a community (in the form of a clan), train troops, and attack other players to earn gold, elixir and Dark Elixir.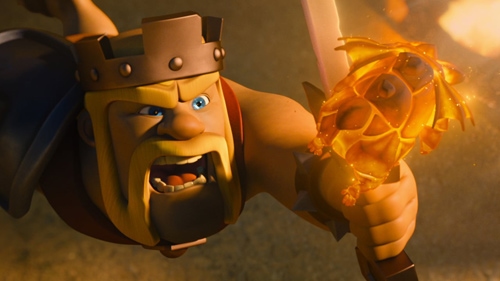 It's completely online so not only will your progress be saved. You can also play against other players from the massive player pool this game has. You initially start off with the game with the builders you can deploy more using gems, builders help you upgrade your building. In order to earn and store gold and elixir, a player must build gold mines and storage. While the game is pretty addictive and massively popular it can quickly get repetitive (at least for my taste) if you have been a World of Warcraft player, you will find yourself at home.
2. Solitaired
Solitaired features classic card and dice games as well as new games in an easy-to-play format. Battle opponents from around the world, or play games like solitaire in single player modes. Solitaired offers customizable settings such as education card decks, backgrounds, and unique tools like the redo, undo, and hint buttons. The website is mobile-friendly and features strategy guides to help you win. Along with their app, you can also play solitaire on their website.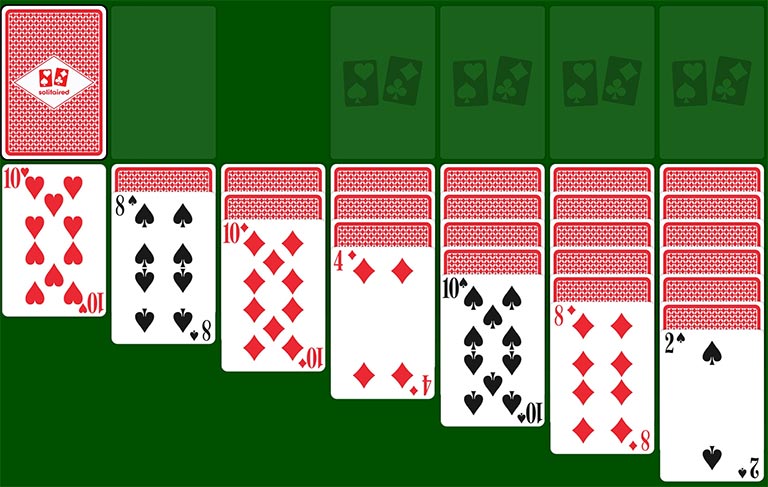 3. Big Hunter
You may not have heard of this game but this is one of my favorite in the casual games list. Built by a company named Kakrod Interactive, the game is set up in a tribal environment with absolutely amazing 2D graphics. Android minimalists will love the UI for its cleanliness and close adherence to material design. As a tribal hunter you are supposed to hunt down animals like a Mammoth and Rhinos.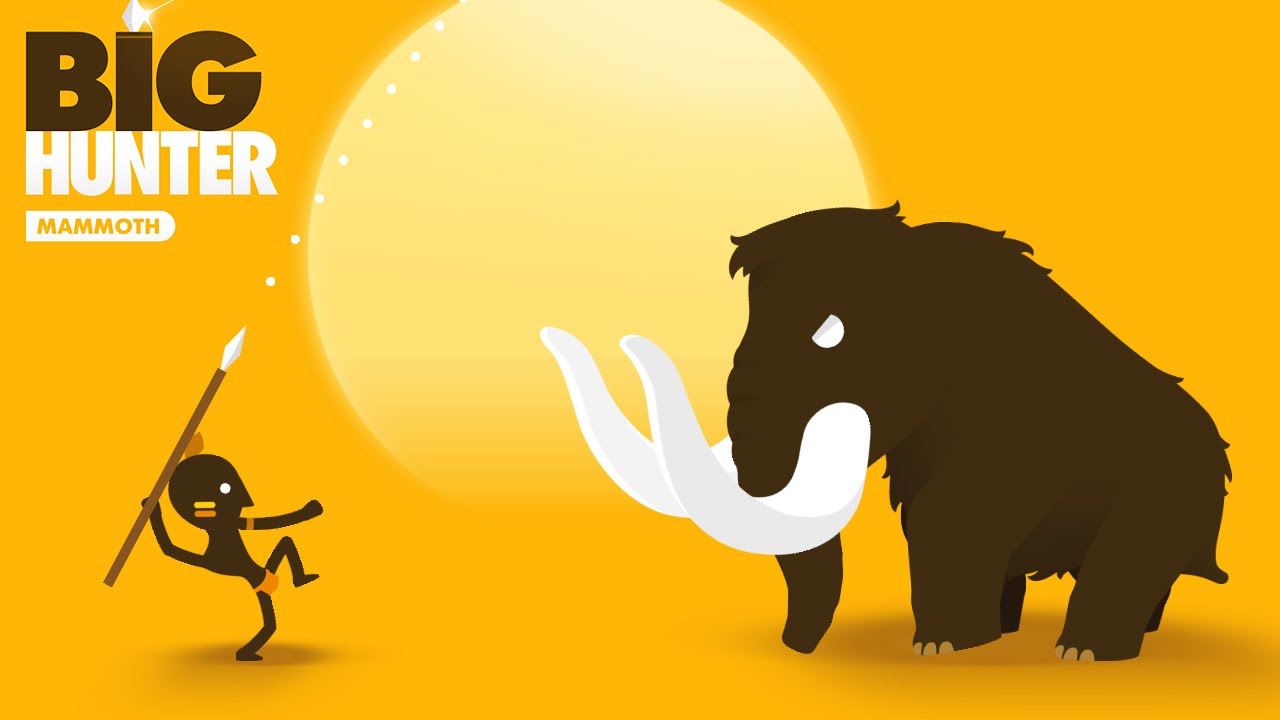 The game looks slick and that's probably its biggest asset. Because of the minimal approach to design, the controls and settings don't get in the way and you're straight into the action of hunting down these ancient animals (don't worry you have a spear to use). The game is free to play with ads and you can remove them for the price of ₹115. With over 100 levels for each animal, you'll find yourself spending hours on this game.
4. Fast Like A Fox
Fast Like A Fox is another platformer game made by Fingersoft. You may have painted a picture in your head for what a platformer is but hold your foxes(pun intended) as this one's got a trick up its sleeves. The game makes use of geometric vector based graphics which look absolutely amazing. The game is based in a forest-based scene where you will be controlling a fox, making it jump and feeding it while still making sure you don't end up falling down into the pits. The trick that this game has is how you control the fox.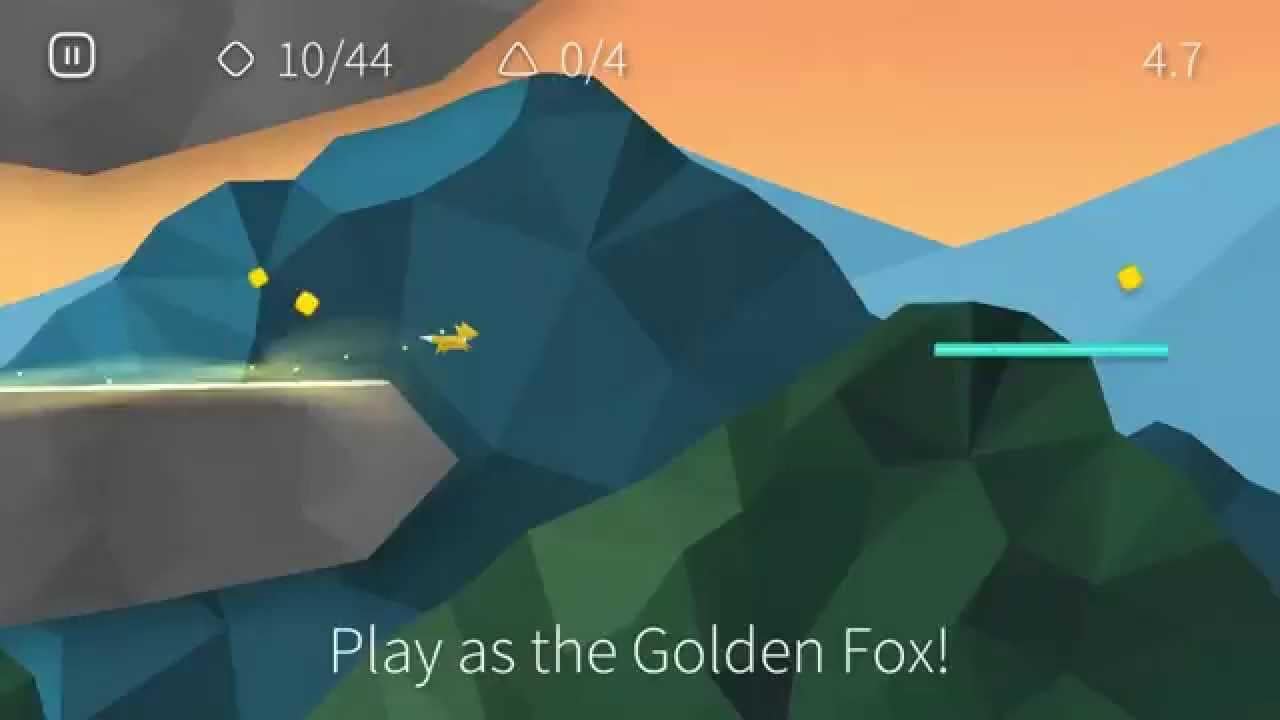 You need to keep tapping the back of your phone with your 4 fingers to make the fox run. The faster you tap, the faster the fox runs. At the same time, you need to tap the screen to make the fox jump onto the platform. This is where the game gets challenging, progressively. Alternatively, you do have the option to change the control mechanism to make the fox jump when you tap the screen, but it just drains the fun out of the game very quickly. The game is free to play and you can unlock upgrades via in-app purchases.
5. Two Dots
Modern day teens are no strangers to the game Candy Crush and the rage caused by random strangers spamming your Facebook to get lives. While the premise was simple, match the same candies to eliminate them, it quickly grew from being a viral game to an unavoidable source of annoyance. Enter Dots, a game by Playdots Inc. The game takes the nagg away from a game like Candy Crush.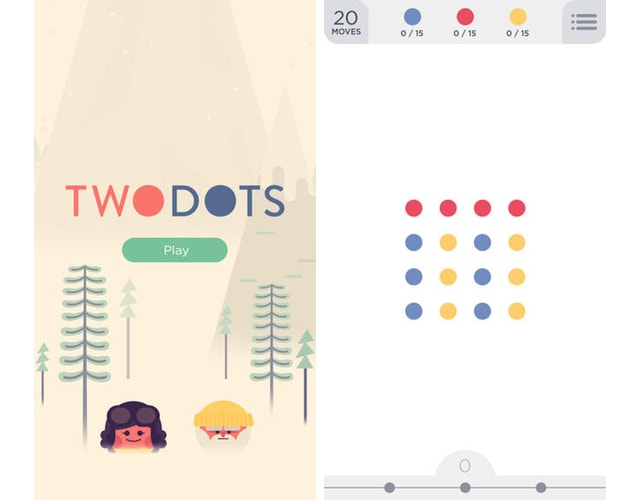 Again, it's about connecting dots to eliminate them but it looks and feels more lightweight, minus the social anxiety of requesting lives. While Dots is already a great game you can get here. Two Dots is even better. It takes everything great and loved about Dots and puts it in a much more competitive setup. Unlike Candy Crush and Dots, which use randomly generated levels, each level on Two Dots has been designed by actual humans(wonder how that job feels like). Moreover, you now have special abilities like sinking an anchor, sending dots into the black hole and much more which I will leave for you to discover yourself.
6. Cut The Rope: Time Travel
Cut The Rope was first released in the year 2012 and it featured a monster named Omnom, who needs to be fed candies. The game features real-world physics in conjunction with great 2D Graphics and the controls couldn't have been any easier, you basically have to, as the name suggests, Cut The Rope and feed Omnom. As the game progresses you will find more tools to use to get the candy to Omnom. Cut The Rope Time Travel retains the same controls and challenging levels from Cut the Rope and places the monster, Omnom into the historic time where he is accompanied by his ancestors.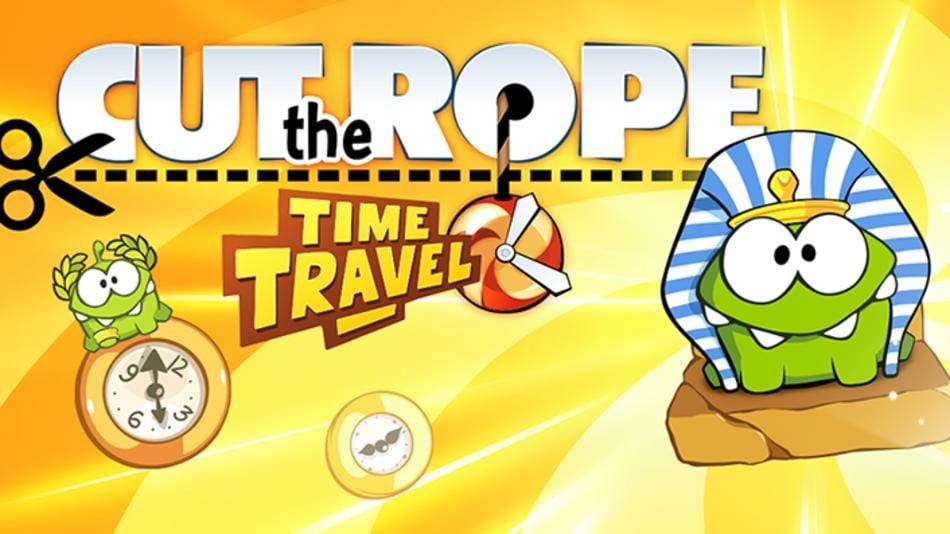 The game gets trickier as you now have two monsters to feed. So now, you need to carefully plan your moves, making sure none of the monsters are left starving for candies. Cut The Rope Time Travel lace across six time periods, Cut the Rope: Time Travel offers levels from the Middle Ages to the Stone Age, stopping in Ancient Greece and Ancient Egypt along the way too to visit Omnom's ancestors.T he ancestors keep changing based on the time period you're playing and the graphics just keep getting better.
7. The Room
This next game I am going to tell you about may not exactly be your right choice to spend time, because you'll easily take up hours just clearing a single level. Macworld called this game "so good that it's scary". To be honest, it is a fascinating game. You start the game inside a room, with a locked safe. Your goal? Open that safe. Sounds simple right? it isn't, give it a shot. While the storyline is easily the worst one so far. The engaging part is the puzzles that you need to solve to get that safe open.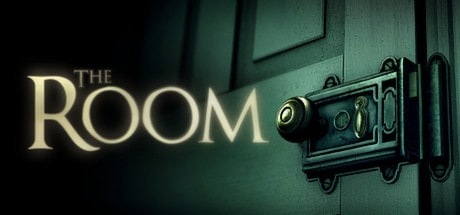 The game ticks a lot of boxes, you have great graphics, along with the great ambiance. There is a story behind why you need to open the safe but I am not here to spoil the experience for you. Just a hint, you won't be thrilled to find out what the safe contains but the journey towards getting it open is what's important. The game layers puzzles over even more puzzles.W here the game doesn't shine is the controls, it's fussy and often frustrating.
8. This Is Not A Game
The is no game is well, not a game. I don't have much to say about this one because it isn't even a game. This "thing" has over 1 million downloads and it won the reception jam because it isn't a game and people shouldn't be downloading it.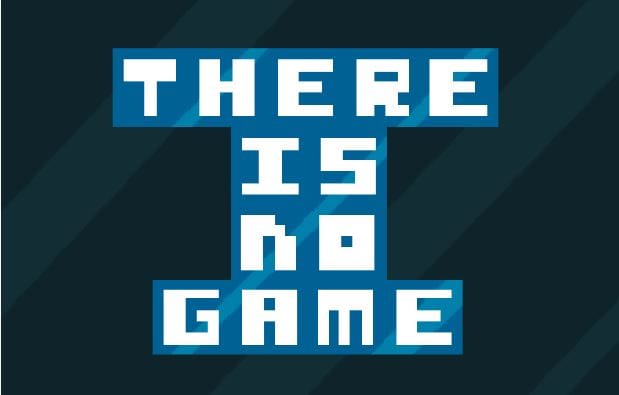 There's no stunning graphic, no stellar sound effects, and no easy control. Because it's not a game as I already mentioned. And if you want to play a game you shouldn't be downloading There Is No Game because again, it's not a game. Still, just as a formality I'll leave a link because I know people will want to play this game which is not even a game.
Conclusion – Best Casual Games of All Time
Android as a platform has been undergoing constant evolution, and with iteration served to users in the fall of each year, the possibilities for developers increase. What this means is that as time passes, apps and games will start becoming more and more aware, with better graphics(nearing desktop-class graphics soon enough) and great sound, down the line.