Today, mobile optimization is a must for any business. Consumers expect to access services remotely and manage everything from shopping to dating on the go. Smartphones and tablets provide portable access, so efficient systems give sales a boost. Drupal is a powerful technology for app building which brings spectacular results.
Apps based on Drupal are lightweight, quick, and effective. Read about key aspects of Drupal mobile on gole.ms/services/mobile-integration and discover benefits for your own business. Here are the basics of the app building on Drupal 8.
Drupal as a Mobile Development Tool
This is an open-source platform, which means it is developed and honed by a global community of experts. Originally, it was used for website creation. This system is powerful and versatile, with a capacity to handle the content of different types: forums, knowledgebase, support, tickets, etc.
Now, Drupal is used for mobile apps. The environment contains content, business logic, search functionality, and user management. Apps function as a front end that communicates with Drupal. Developers can devise solutions for both Android and iOS environments.
The platform has multiple modules, libraries, and development kits that facilitate development and implementation.  This is exactly what e-commerce systems need.
Flawless Communication
You may have a beautifully designed website, but if it fails to sync with the app, the latter is useless. With cutting-edge solutions, your app and website communicate with ease. Quality of connection is the key issue in converting sites to apps.
Drupal 8 ensures data flows smoothly between the two worlds thanks to the progressive REST API. This means new registrations and orders are instantly reflected in both. 
REST API
API stands for Application Programming Interface. This is an intermediary between two apps that allows them to communicate. Smartphone owners use API all the time. Whenever they use social media apps, send instant messages, or check the weather, their API makes these features possible. 
REST may be defined as a special architectural language or the method of network protocol use. Based on HTTP and general principles of the world wide web, it forms the basis of flexible and extendable apps.
REST API is an efficient communication language. It makes Drupal apps powerful and efficient, as data flows with ease. Information is sent, received, created, and stored in a synchronized environment.
Overview of Opportunities
Companies may use Drupal as a framework for mobile and native apps. In the first case, the software is built on popular web technologies like Java, and it is accessed via mobile browsers. A native app is independent, as it uses the native language of its mobile OS. These apps are distributed through the App Store and Google Play store. The option is more labor-intensive but is also more powerful.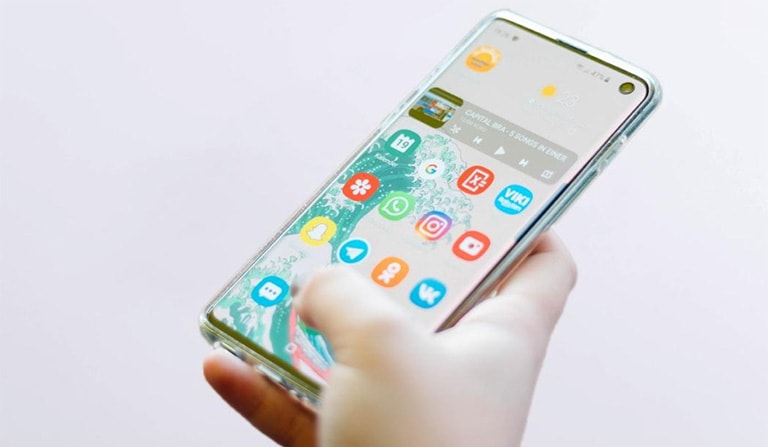 The Bottom Line
Today, Drupal 8 is no longer limited to website development. It is a powerful app-building tool. Thanks to efficient API, it serves as a robust back-end for mobile software. Businesses create efficient apps, both mobile and native, using Drupal development services.