Artificial Intelligence or AI has many interesting applications that tech enthusiasts are particularly excited about. But whether or not you're a tech fan, you'll find that there are so many more uses for AI beyond Chat-GPT and DALL-E 2, many of which can help you improve various aspects of your everyday life.
In this blog, we'll explore various AI tools and how they can aid in your learning, personal development, and work-life balance. These tools are readily available online as web-based tools or apps; some are for free while the others are on a paid subscription basis.
AI Tools to Encourage Artistic Expression
AI art generators are helpful tools that people can use to get creative. Even those who've been intimidated by artistic expression are empowered to create with these tools at hand. There are now many AI image generators out there so you can test them out to see which one works for your needs.
CF Spark Art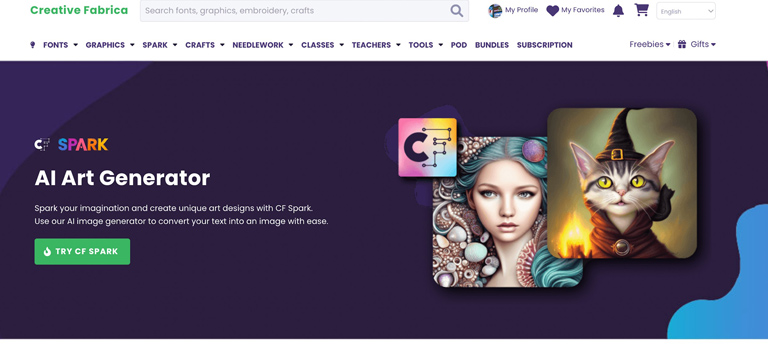 CF Spark Art is the ideal AI tool for those seeking a user-friendly text-to-image generator. Launched by Creative Fabrica, an online marketplace well-loved for its well-stocked library of beautiful digital assets, this image generator features a very simple interface that you can play with right away. It lets you choose your preferred image ratio before you generate an image. If you can't quite put to words your vision, you can use the helpful CF Spark Prompt Builder found on the top right of the text prompt field.
Other equally user-friendly AI art tools available in the CF Spark family are CF Spark Crystalline (a transparent PNG generator), CF Spark Patterns (a seamless pattern generator) and CF Spark Coloring Pages (a coloring page generator).
Midjourney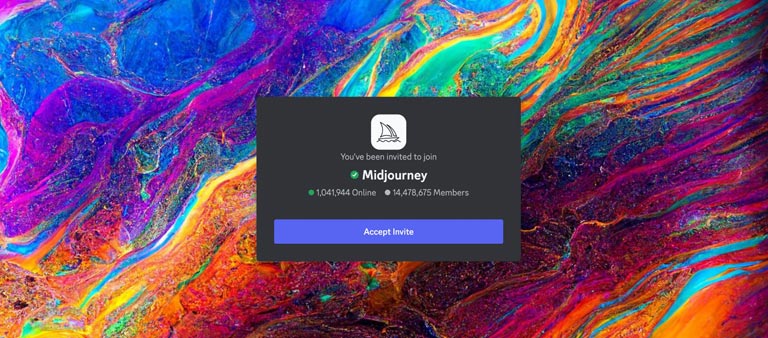 Midjourney is a such popular option for those seeking a text-to-image generator producing highly stylized AI art. While it doesn't offer as many customization options, you can still revise your output with the tool using text prompts as well. Right now it's only accessible via a Discord server.
AI Tools to Organize Your Schedule
A step above smart calendars, AI schedulers are built with features to help you manage your schedule in a way that encourages work-life balance.
Reclaim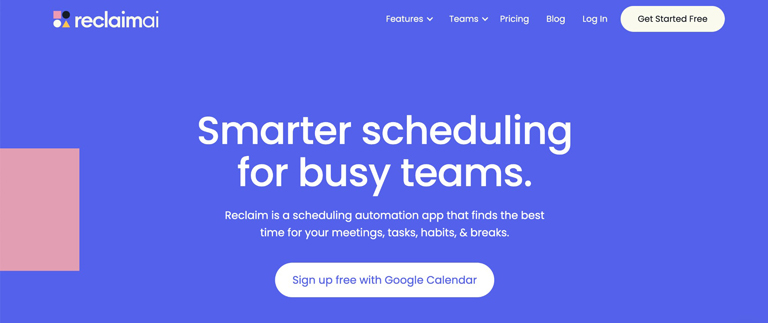 Reclaim is an AI calendar assistant that you can use to help you set your priorities between work and your personal habits. The AI calendar tool lets you sync your work tasks from other task management tools and automates rescheduling for high priority meetings. Aside from work scheduling, you can enter in your habits and breaks so that the app can help you set your priorities straight.
Clara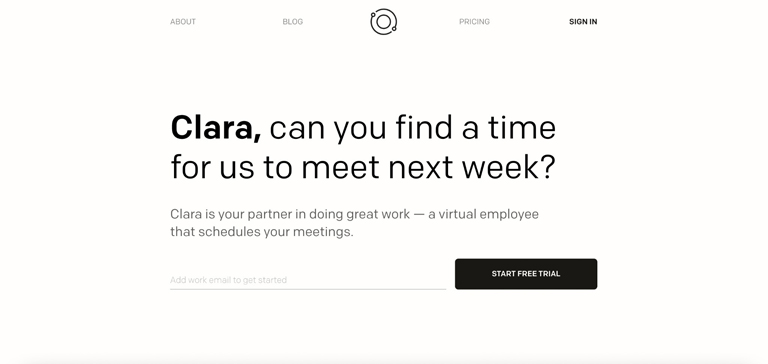 Clara is a personal AI scheduling assistant. It works quite simply – you CC Clara on your scheduling emails and it automatically pulls up your available schedule and sets your meeting for you. It can even send alternative schedules and once confirmed, it sends a calendar invite on your behalf.
AI Tools to Enhance Work Productivity
One of the most useful aspects of AI is that it can help you perform your tasks faster so you can be more productive and efficient. From crafting first drafts to automating meeting transcripts, there are so many tasks AI can do for you so you can focus on more important work.
CF Spark Writer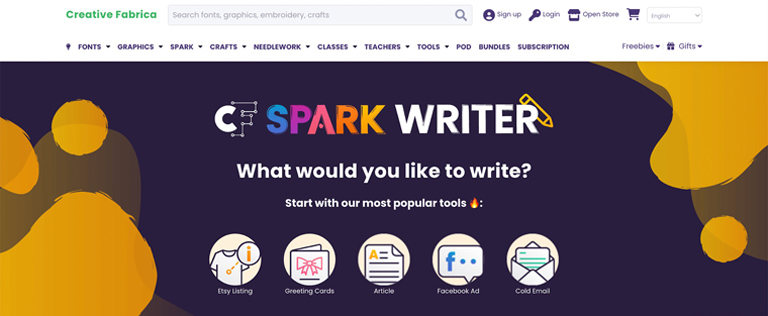 CF Spark Writer is a suite of text generator tools under the CF Spark AI family. It has several text generators with specific purposes. You have a whole suite dedicated to Etsy, blog writing, and book writing. You can even use the tool to write ad copy in different formulas, meta description and landing page copy, among many others. Using text generators is particularly helpful when you're creating content at scale as it can easily create first drafts you can then revise and fact-check.
Notion AI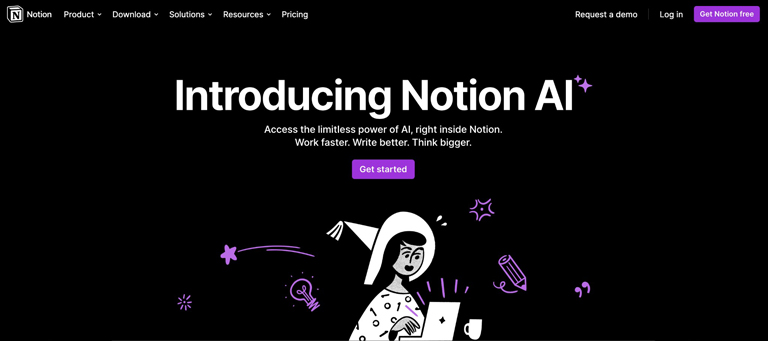 Notion AI is built within the project management app Notion. It offers AI functionalities to help you deal with tedious work tasks. Its most powerful tool is its AI meeting assistant, which takes instant transcripts of your meetings and generates quick summaries. You can ask the tool to pull up important notes from a meeting, including takeaways and action items within seconds.
AI Tools to Lead a Healthy Lifestyle
Leading a healthy lifestyle is one of the biggest challenges of modern living hat certain AI tools seek to address in various ways.
MealGenie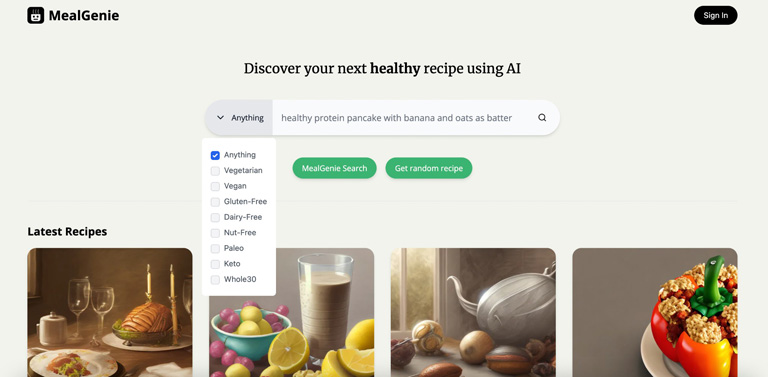 MealGenie is an AI recipe generator. Just type in what you want to eat or drink and let the generator do its work. It has a dropdown menu of dietary options so if you're on a gluten-free diet or Paleo diet, it can customize a recipe based on your restrictions.
Freeletics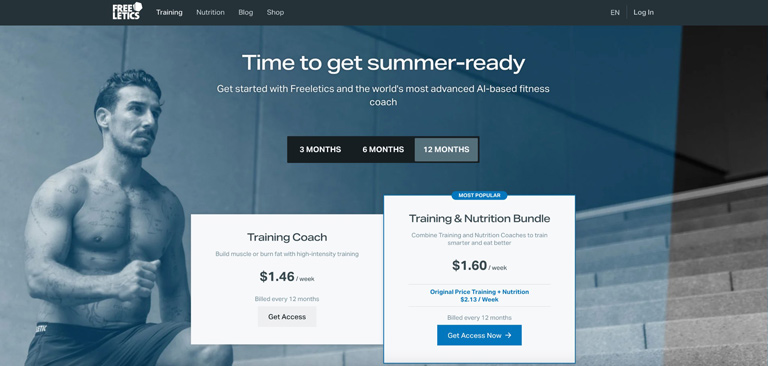 Freeletics is an AI-based digital training app. It puts emphasis on workouts that you can easily do wherever you are. It creates personalized training, depending on your needs, and gives you access to a wide range of workout combos, with or without equipment.
AI Tools for Learning
AI can be a wonderful tool to encourage learning at any age. Used in the classroom, it can address gaps in learning, improve accessibility, and provide educators with tools to innovate their teaching methods. It can also be utilized beyond the classroom to supplement learning.
Learnly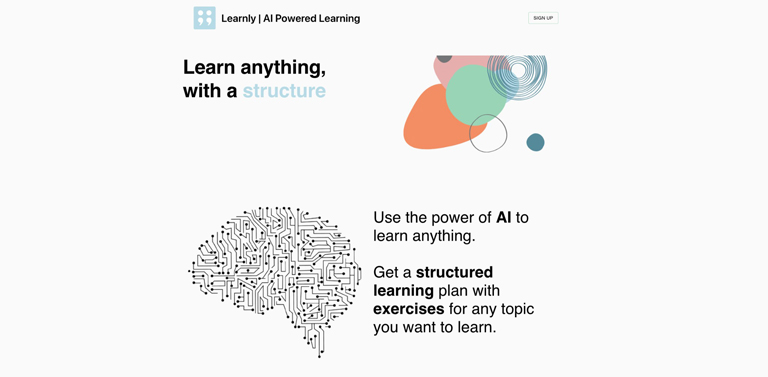 Learnly is a nifty AI learning tool which allows you to create your own course. You simply need to enter a topic you want to explore and let the AI tool generate a structured learning plan, complete with sections and exercises, that you can follow at your pace.
TalkPal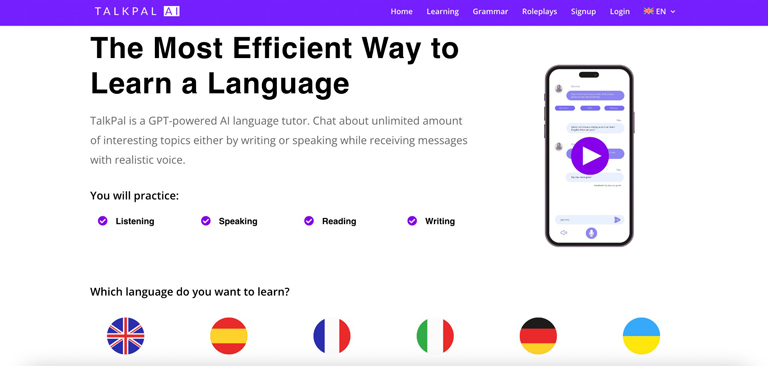 TalkPal is an AI language tutor powered by GPT. With this app, you can choose from over 50 languages to learn. It has options for you to practice reading, writing, speaking, and listening. One of its top features is its realistic roleplay mode, which allows you to practice a language in simulated real-life interactions.
AI Tools Can Enrich Your Daily Life
The world of AI is vast and rich, with so many possibilities. Explore these tools and many others like them and see how you can use them to improve your work, enhance your learning, and aid in your personal growth.
Featured Image by ThisIsEngineering from Pexels