We often say that the best way to predict the future is to invent it. That, of course, is easier said than done. The good news, as if you didn't already know, is that tech can help. As ironic as it might seem, technology is actually driving its own evolution. Specifically, you can use digital technology to innovate and create something new.
Bots Can Define the Future of Business
The obvious example of technology driving creativity and innovation is ChatGPT. The OpenAI chatbot launched in November 2022, and so far, it's spawned a number of interesting talking points. The artificial intelligence chatbot has already passed a US medical exam, written movie scripts, and held seemingly authentic conversations with people. Based on what ChatGPT has already been used for, it's not improbable that it could come up with a new business idea.
For example, you could go to chat.openai.com and ask a question like, what is the best business to start right now, and the chatbot would formulate an answer. You might be wondering, if you can use AI to come up with a business idea, surely you can use it for other things? You can. Go to businessnamegenerator.com, and the AI software will help you choose a name for your business too. Business names are crucial to branding and marketing success, but not everyone can come up with an effective name.
According to Business Name Generator, 77% of consumers buy from brands that share their values. A name helps convey a company's values in an instant. That's useful because, as the data also shows us, people form opinions about a website in 0.05 seconds. Therefore, a name is significant, so you need to get it right.
AI Makes Marketing Easier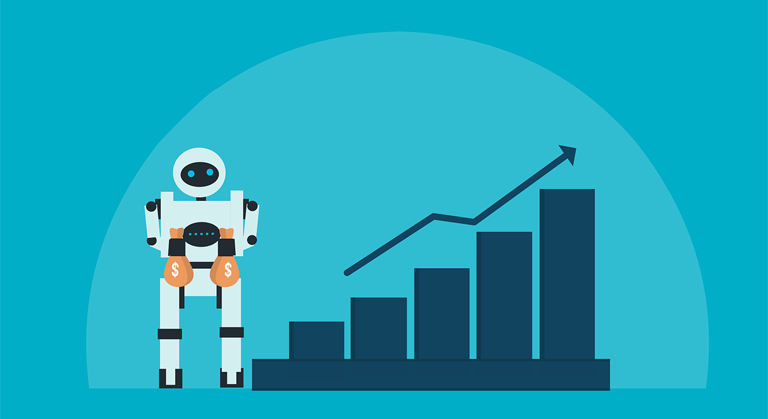 AI can help. Using keywords and advanced algorithms, a generator can suggest names that are not only optimized for search engines but work well as URLs. What we've got so far is a situation where AI technology has given us a business idea and told us what to call it. The final link in the innovation chain is marketing. We need to sell our new concept to the masses, and once again, AI can help.
A review of the current landscape by marketingevolution.com shines a light on all the areas AI is reshaping how we market products. As per the review, AI can help analyze data so content can be more targeted. AI can also create content using natural language processing (NLP) protocols, predict the most effective media buying strategies, and make decisions based on what trends suggest users want. Basically, AI can help us refine our marketing strategies and, if necessary, make decisions for us.
All of this adds up to a self-fulfilling cycle of innovation. As we said at the start of this article, the best way to predict the future is to invent it. The reality is that technology is capable of inventing its future. We may have to give AI programs some input, but a lot of the hard work is done by the software. That's impressive. What's more, it tells us that the future of business is increasingly being defined by digital technology.
Featured Image Source: Pixabay