Your Instagram followers aren't just numbers; they're members of your community. 
To boost traffic and increase sales, growing your Instagram community is key. However, competition on the platform is fierce, and it can be challenging to increase your engagement. 
Don't worry, though. In this guide, we'll share ten proven tricks to help you get more Instagram followers. More opportunities to delight your customers.
In this guide, we're sharing 10 tried-and-tested tricks to get more free followers on Instagram.
1. Optimize Your Instagram Bio
Your Instagram bio is often the first thing new visitors see, making it an excellent opportunity to communicate who you are and what you offer and attract free IG followers. With only 150 characters, the best bios are short, sweet, and informative. Use targeted keywords to speak directly to your target audience and increase your visibility on the app.
Your Instagram bio also only allows one external link, so be strategic about how you use it. It's crucial to direct your bio link to the right place to turn followers into meaningful traffic or customers. Instead of linking to your homepage, consider creating a social landing page with multiple links, giving your audience control over how they engage with your business. This approach results in a better experience for your followers.
2. Create an Aesthetic Instagram Feed
In today's digital age, an Instagram page is more than just a social media platform, and it's a representation of who you are, what you do, and what you stand for. First impressions are everything, and if you want to make a lasting one, you'll need to craft a visually stunning feed that captures the essence of your brand. Creating an aesthetic identity that aligns with your brand's image and personality, and curating your posts to create a cohesive look, is the key to success on the platform and getting free followers on Instagram.
3. Create a Consistent Instagram Posting Schedule
If you want to grow your Instagram presence, consistency is the golden rule. Posting regularly, and using effective hashtags and keywords, is a smart way to attract new free followers on Instagram and engage with your existing ones. Keeping up with a consistent posting schedule is crucial, as sporadic and infrequent posts are unlikely to capture your audience's attention. But don't compromise on quality for the sake of quantity. Providing valuable content to your followers is essential for building a loyal audience. The best way to ensure a consistent posting rhythm is by using a social media scheduler.
4. Find the Best Hashtags for Your Followers
Instagram hashtags have been a mainstay of the platform since its inception, but their value has only grown over time. They remain one of the best tools for growth, with their most basic function being fueling search results on Instagram's Explore page. By using relevant, targeted hashtags on your posts and stories, you can easily get your content in front of your target audience, even if they haven't connected with you before, and get free followers for Instagram. The trick is to use hyper-relevant hashtags in your caption so that users can quickly discover your content and engage with it.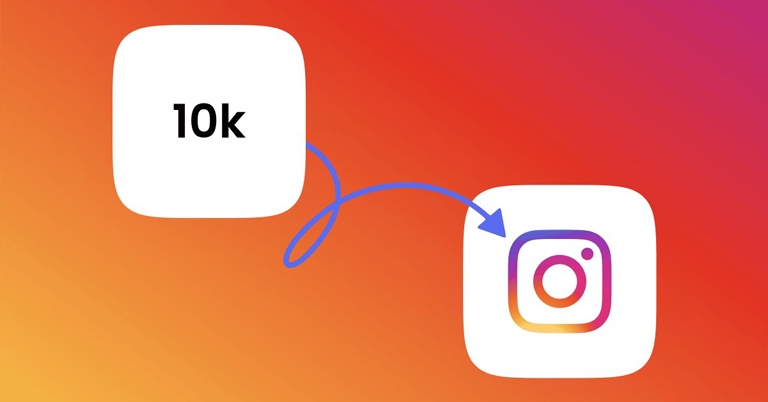 5. Find Your Best Time to Post
Creating consistent, eye-catching content on Instagram is crucial to building a following. But timing also plays a big role in getting your content noticed by the right audience. Posting at the right time can result in a surge of traffic and new followers. Research has shown that 4 AM, based on local time across different time zones, is the best time to post on Instagram in 2023.
Users are more likely to interact with content that is posted during the early hours of the day, from Monday to Sunday. By posting earlier, you can avoid competing with other accounts while also tapping into users' early-morning scrolling habits. 
If you want to take advantage of these optimal posting times without sacrificing sleep, consider scheduling your Instagram content according to your best time to post.
6. Use An Instagram Growth Service
Even if you're creating high-quality content and using the right hashtags, it can be tough to grow your Instagram following. The slow growth rate can be discouraging and can take away from time that could be spent creating more content.
Thankfully, Instagram growth services are here to help.
By using an Instagram growth service for your business, you can build your audience, solidify your brand, reach new leads, and increase revenue.
Third-party providers like Instagram growth services can expand your profile's reach by following, liking, and commenting at scale on your behalf.
This way, you can focus on running your business while the service does the heavy lifting.
An effective Instagram growth service understands your needs and targets your ideal followers to create a fan base that will drive engagement and sales.
However, with so many Instagram growth services on the market, it can be overwhelming to choose the right one.
But fear not, Skweezer is one of the most sought-after and trusted Instagram growth services available today to get free Insta followers.
With Skweezer, you'll get real followers, not bots or fake accounts, that are relevant to your niche.
Visit skweezer.net today to start growing your Instagram following with the best in the business go to skweezer.net for free followers on Instagram.
7. Write Your Captions for Instagram SEO
In the past, searching for content on Instagram Explore was limited to hashtags, location tags, usernames, and profile names. But things have changed, and now you can search using keywords.
So, writing captions with relevant and descriptive keywords can significantly impact your content's discoverability.
Captions aren't just an afterthought but rather a critical element of your Instagram SEO strategy.
By using relevant keywords, you're more likely to appear on the Explore page and get more eyes on your content, which will help you get free Instagram followers.
8. Optimize your Instagram Stories Highlights
Stories may only last for 24 hours, but you can make them last longer by saving them to your Instagram Story Highlights.
Utilizing Instagram Stories Highlights can be an effective tool to showcase your latest offers, resources, and most valuable content to new visitors.
Creating high-quality highlights can help you increase brand awareness, attract new followers, and give your audience a reason to keep coming back to your page.
9. Work With Other Brands, Creators & Influencers
Working with brands, creators, and influencers with similar interests is a powerful strategy to boost your growth.
By joining forces, you can leverage each other's audiences and gain more exposure. And the best part? You don't need to spend a fortune on partnerships. Some of the most successful collaborations are simple and mutually beneficial.
Plus, you don't have to team up with mega-influencers to make an impact. Nano and micro-influencers typically have higher engagement rates and offer lower rates for sponsored posts. Of course, working with more of them will require more time and resources than working with a macro influencer, so it all comes down to your budget and availability.
10. Create Memes and Other Shareable Content
Creating content that people want to share is key to reaching new audiences organically to get Instagram free followers.
Formats like inspirational quotes, informative carousel posts, and trendy memes are all great starting points. And just one viral post can reach thousands of people.
Memes, in particular, can generate massive viral reach – especially when they tap into current pop culture trends. They're often witty and funny, using a mix of text and imagery such as photos, GIFs, or videos.
To make a successful meme, strike a balance between trending visuals, your target audience's preferences, and your brand's identity. The more your meme resonates with your followers, the more it will be shared and exposed to a wider audience.
Love to watch instead of read? Here is a video for you to learn more about Instagram followers.
Ready to expand your Instagram following?
In conclusion, these tips will lay a strong groundwork for attracting a genuine and responsive following. By implementing them consistently, you can amass a sizable and cost-free following for your Instagram profile. Don't hesitate to experiment with each strategy, and you'll quickly find that boosting your Instagram account is simpler than you thought. Remember, Instagram is a hugely popular and prevalent social media platform, particularly among younger demographics. So, investing time in growing your Instagram following is a smart move that can pay off in the long run.