You are almost done and just one step away from getting free blogging, SEO and WordPress updates! Confirm your email right now and you're done. It's really easy.
Follow the simple steps:
1. Check your inbox for a new email with subject "TechLila Newsletter: Please Confirm Subscription".

2. Open this email and click the Aweber confirmation link.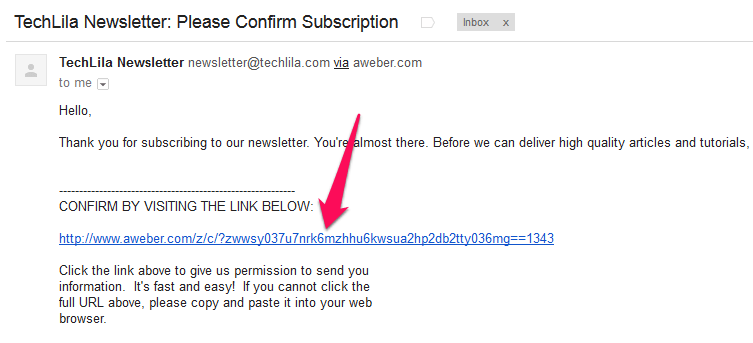 If you don't receive this confirmation email within a few minutes, kindly check your spam folder.