Innovations in the communication and content presentation sectors have made video editing a crucial element for a variety of professional and industry-centered concerns. While there are a host of market choices, selecting a suitable video editing program can often be confusing. Sorting out the issue in one go, you can rely on the video editor from Wondershare- Filmora, which is an excellent tool to create, edit and share videos across different media-sharing platforms, such as YouTube, Viemo, etc.
With the intense growth and popularity of digital communication platforms, online content sharing has gained considerable momentum in recent times. In cohesion with the upgrade, YouTube video creation and editing have captured the interest of graphic design professionals as well as amateur creators who want to uplift their skills. The aforesaid software is a dedicated YouTube video editor to set such issues straight.
An Insight into Wondershare Filmora
Dedicated to addressing the most specific and diverse editing requirements with utmost ease, Filmora is packed with the most exciting set of new and powerful features, such as Green Screen, Audio edit, Split Screen, etc. As for the concern of editing YouTube videos, Filmora assures you of the best customization results. Thanks to its responsive and easy-to-use interface, simple and quick navigation, and feature-rich library, you will never need an alternative tool to customize videos for YouTube.
The drag and drop interface allows you to include images in the video edits and blend them with amazing titles, overlays, and transition effects. Additional advantages of working with the program comprise GIF compatibility, 4K customization, audio mixing, video stabilization, noise cancellation, scene detection, and color tuning. Summing everything up, Filmora is the best video editing software for YouTube.
Key Features of Wondershare Filmora
1. AI Portrait
One of the exciting add-ons in the latest version of Filmora is the feature comes with the capability to identify human elements in your footage with AI technology. The utility works to replace the same with stunning backgrounds and effects. You can choose from a diversity of portrait effects and AR stickers to spark up your videos with the missing appeal.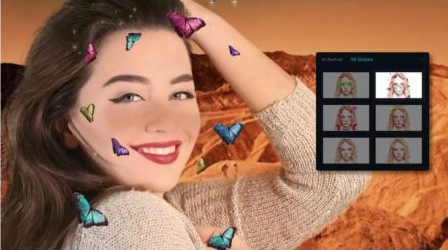 2. Masks
Filmora grants you the liberty to experiment with your editing creativity by masking keyframes for merging and including different media types in the edited videos. The keyframe making can be made more precise and accurate with the use of blending and transition effects. The tool currently allows you to choose from and add 18 types of masking effects in your edited videos.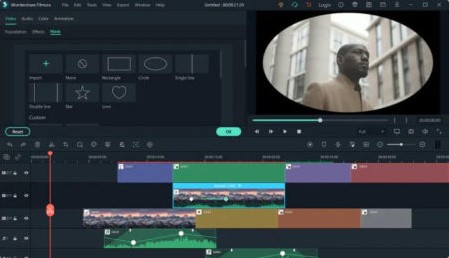 3. Filmstock Plus OpenFX Plug-ins
Adding more feathers to its cap, Filmora 11 furnishes your video editing experience with the best post-production visual utilities through the Boris FX pack. The NewBlue FX plug-in further brings a collection of some stunning preset video templates customized by professional editors. Ahead of the amazing video effects, you can also access 500 custom presets and 100 title styles and effects for the customized videos.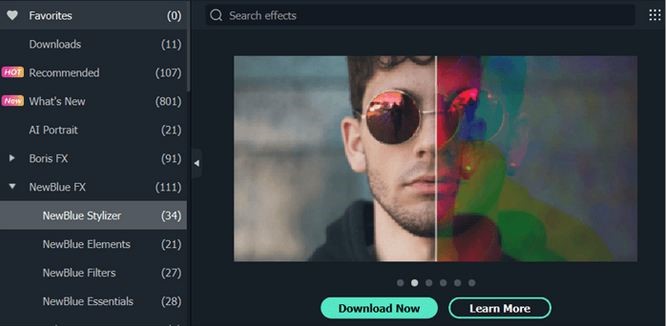 4. Audio Edit: Speech-to-text & Text-to-speech
The aforesaid feature makes the Filmora editor program capable of accurately recognizing and converting the voice elements in your video into corresponding text. You can afterward customize the text output as per your specific needs.
5. Speed Ramping
Extending the line of exciting features, Filmora brings you the speed ramping facility for customizing the speed of footage keyframes. There are a series of speed variations to experiment with, according to the specific keyframing project being addressed. You can further design and edit your video effects with this customization feature. The software allows you to work with single as well as multiple keyframes or include variable speed transitions in video editing tasks.
6. Instant Mode
This feature is your pick when you want to create stunning edits but are running short of time. Working in the software's instant mode, you can access around 100 pre-designed templates that can be easily edited in line with your preferences and requirements. There are a host of special effects, transitions, and overlays to give a stunning professional appearance to your footage.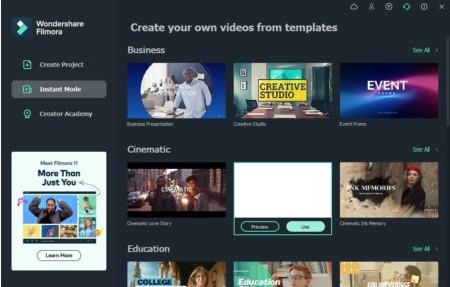 7. Auto Montage
The software allows you to synchronize the video with audio clips, include video effects and analyze beat points to change the clip view. The utility identifies and removes the bad sections of the video, like extra darkness, jitters, overexposure, etc. to furnish a perfect match of the clip and the music.
8. Audio Synchronization
You can work with this utility to include audio pieces in your video files from multiple sources in a specific scene. There are immense varieties of customization effects to uplift the final footage with professional grace. You can thus, experiment with creating amazing audio-visual edits with the audio synchronization feature.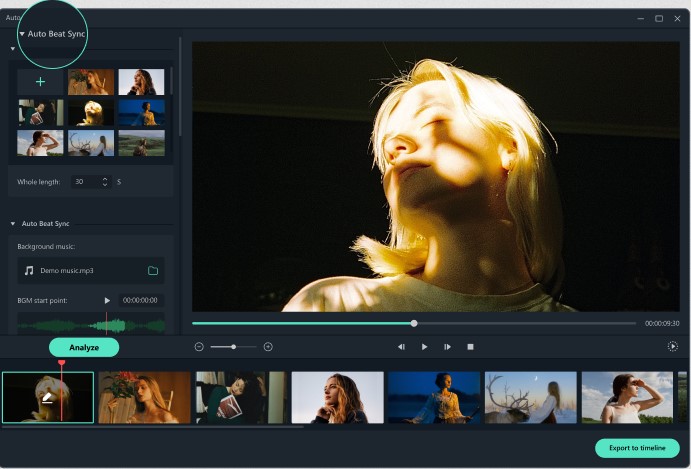 Prices and Plans
A free trial version is available before you decide to purchase the full features. When it comes to pricing, Wondershare Filmora puts forward different choices at your disposal. A brief discussion about the aforesaid plans for individuals is presented in what follows next:
1. Annual Subscription
This plan is available for purchase at $49.99. This plan is significantly popular among professional video creators and editors for addressing their regular footage customization requirements. The subscription also entitles you to receive software updates for upcoming versions.
2. Perpetual Subscription
If you wish to purchase the software for lifetime access, you can go for the perpetual subscription at an investment of $79.99. You are free to access all the stunning video customization features without package expiry concerns. The plan will however furnish you with software updates exclusive to the current version.
Frequently Asked Questions
1. How many video layers does Filmora have?
The latest edition of the Filmora YouTube editing software provides you with 100 video tracks to create and edit amazing overlays and effects. You can experiment with merging different media tracks to make interesting audio-visual combinations.
2. Can Filmora be transferred to a different system?
You can easily transfer Filmora across different systems with the condition that the receiver system should have the same operating system configuration as the source. Some versions of Filmora are exclusively compatible with their source OS.