Recently in the Windows Phone Summit, Microsoft has officially announced its new update by the name of Windows Phone 8 or Apollo. But don't get too much excited because Microsoft has not provided full details of the features of this new firmware. Many of the features were previously leaked out, but now Microsoft has confirmed their authenticity. Windows Phone Apollo is being called the BIG update from Microsoft. Currently Nokia is working with Microsoft; they have joined hands to provide public with Windows-based phones.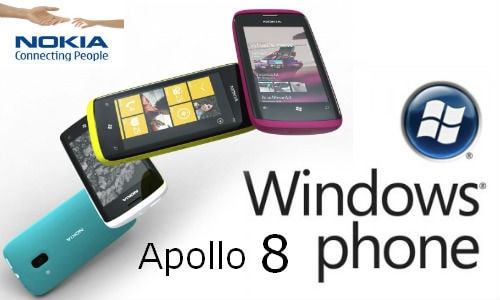 In this article Windows phone Apollo will be discussed from all the main angles.
Interface
Following are some of the changes which you will notice in this new Windows update.
Windows phone 7.0 users will surely notice a change in the start screen. Now the start screen will be covering the whole width of the screen and users will be able to swipe for more apps rather than moving the pointer on the screen.
The area of the main screen can be enhanced according to your need. You can fit many extra tiles of your choice.
The last main change in the interface is related to the size of the tiles. Now extra-large size is also available for the tiles, which is a very useful feature for the users who want to add extra details to the tiles.
Many new themes and shades have also been added to the gallery, which make the interface look much more professional and user-friendly.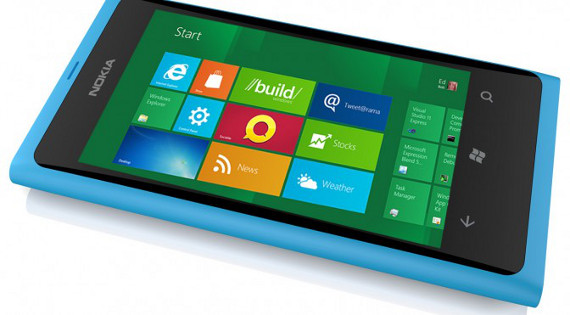 Applications
Applications are very important for gaining public interest in the device. Windows fans will be delighted to know that now windows marketplace has crossed the 100,000 apps mark. As windows phone 8 is about to release now so developers will have to decide whether they should make an app with windows phone 7 features, which also run on windows phone 8 or the other way round. Here I would like to mention that all the windows phone 7 apps will also be compatible with windows phone 8 devices. With improved windows phone 8 users will be able to enjoy a new and more realistic experience with all the apps.
Internet and Security
Windows phone Apollo will bring the latest internet Explorer 10 with phishing filter. To keep the user safe from all the websites that fool the user to leak personal data, there is a Smartscreen application reputation service. So far any type of virus has not been a problem for windows but in general any platform that becomes popular and common has a security threat all the time.
Excellent Gaming Experience
With improved audio and graphics you can now have a whole new experience of mobile gaming. Popular game developing companies like Rovio will surely look to improve the previous games from every angle and re-release the more powerful version of the game for windows phone 8 users. This latest windows release will also support the gaming circle due to the increased GPU speed. This will automatically convince the developers to come up with some 3D stuff.
Windows Phone 8 CPU
Microsoft has planned to design a new hardware which will be better suited for windows phone 8. The ARM processors will still be used but the change will be that now windows smartphones will be stocked with Multi core processors.
Microsoft is trying its best to design a system that does not drain the battery very quickly. But to compete in the market a powerful device must be introduced. So this will be a real test for Microsoft to use the best combination of hardware.
NFC Support
Most of the smartphone lovers will most probably be aware of the new NFC technology but for those who don't know let me explain it for them. NFC is basically used to transfer data like Bluetooth. But it also has some much more important applications which we will see all around us in near future. With NFC support your smartphone can also behave like a credit card and shop anything you want by using your smartphone. This really is a step forward in technology and will surely give an upward boost to the graph of sales of windows smartphones.
Other Features
Some other features are listed below.
Video Calling Capability
Navigation
Speech Recognition
And much more features that you will discover when this firmware will be implemented on a smartphone.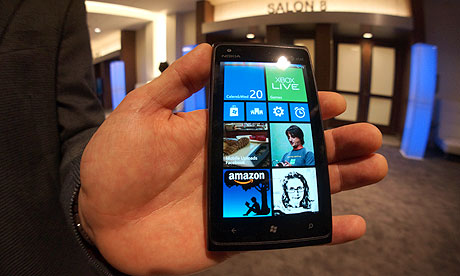 Conclusion
Microsoft is expected to release Windows phone 8 between October and Christmas. On paper this firmware looks very strong and fresh but it is still a mystery that how will it perform when combined with hardware. The fans have very high expectations from Microsoft. So let us hope that Microsoft doesn't let them down.
This Windows Phone 8 Features post is crafted by
Raza
, he has been writing on technology, covering technology conferences and events on
Mobilephones.pk
for a while now and has expert knowledge on writing mobile phone brands, such as Nokia, Samsung, Htc and iPhone. Follow Raza on twitter
@ThisIzSparta
and on
Google+
.