Old sayings have been very much relevant with our lives and so do they mean, so yes if you perceive everything to be fine and perfect, then you must be ignoring something. It's not that you're being cynical; it's just that these sayings have a lot of weight in them and one must not ignore them. Even our perfect lives aren't perfect, they're full of loopholes and we tend to ignore even the major events let alone paying attention to small things. It's a fact that in our fast paced life we can't pay attention to every little thing.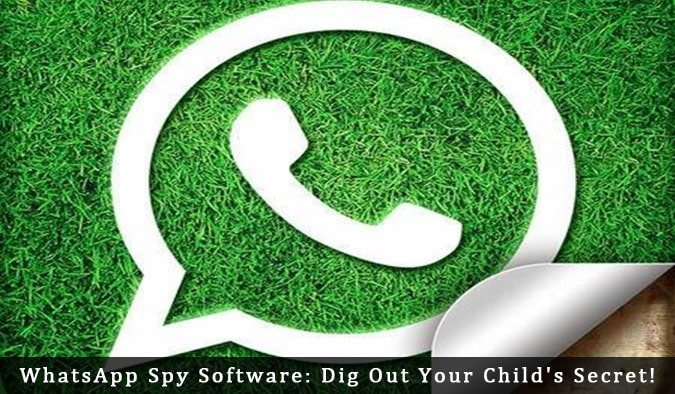 If you think that your child's SMS, calls and web browsing history and rest everything is fine, you should at least check out their WhatsApp. WhatsApp as everyone knows is like a free pass to have unlimited chats and conversation, so monitor your child's WhatsApp to see if they're using it properly or not.
Is WhatsApp Spying Really Important?
WhatsApp Spying is really important for effective parenting. With the changing trends and technology evolving so fast, you've got to believe the popularity of WhatsApp. Not only teenagers but almost everyone prefers using WhatsApp as their first choice of communication, reason being WhatsApp is absolutely free and works well on different platforms. If you have WhatsApp Spy Software, then you can easily find out what your children talk about without them knowing so.
Which is the Best WhatsApp Spy Software?
One has to be conscious to get the right best software when it comes to cell phone monitoring software. Look for one that has WhatsApp spying option, also check out for the reviews because although all apps may claim to have this feature but not all work effectively. The software which we recommend is Imobispy, which is an excellent app that gives an arsenal of monitoring features such as call listening, GPS tracking etc. So when you can get a flawless software that monitors every single activity of cell phone, including WhatsApp conversations and other stuff that gets passed on, then you needn't look for anything else.
Imobispy WhatsApp Spy Software!
Imobispy has been a looking out to introduce new features that help the users to extreme. WhatsApp monitoring is one the prime features apart from others, it lets you monitor the WhatsApp messages and the multimedia that gets sent over the chats. Basically you can:
WhatsApp Contacts List and their details.
Read Individual and group chats.
View date and time information.
View the multimedia, such as images, video and audio.
When you have so much convenience at your end, why keep looking for lame ways to monitor your child? Get over with the research and start monitoring your child with brand new features Imobispy offers. You will easily get to read the chats your kids do; you can see with whom they contact and what kind of media they share secretly on WhatsApp. Ensure that your child grows up in an environment safe and good enough by monitoring them with WhatsApp Spy Software.