Hello! everyone, it's November 4th, 2016, and just like always we're back with our weekly tech news coverage. This week's news Microsoft's new chat app for work, IFTT introducing Applets, Tesla's new Power wall and Solar Roof, Microsoft's new take on Windows updates with the Unified Update Platform, Vimeo launching a subscription service and a new Pokémon Go update. Let's get started.
Microsoft Launched Teams, a New Chat App for Work that Looks a Lot Like Slack
Slack, the popular communication app for teams has had a humongous growth since it was launched and it's a tradition in the tech industry to give rise to some interesting competition. For Slack it was the Redmond based software giant Microsoft. Microsoft recently launched Teams, which looks and feels like a total Slack ripoff. The concept is pretty simple, rendering email to be an obsolete form of communication specially in the enterprise space. You may say that Skype was already present for that, well yea it was but Teams takes it a step further with built in integration with SharePoint and other key Microsoft services. Skype calls float in the background so you can jump in and out of calls with team mates.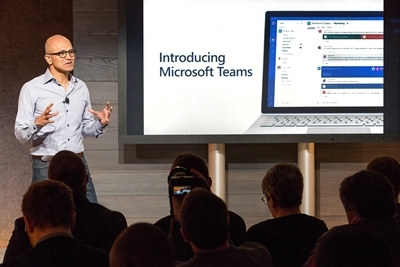 Microsoft is even making Teams extensible through open APIs and its bot framework. This new product is in preview and will be launched early next year with over 150 integrations, 70 connectors and 85 bots. This will prove to be a key difference between Slack and Teams and how businesses choose it. The other differentiator is pricing. While the cheapest Office 365 subscription starts in at $5 per person without a free option, Slack starts free and plans start at $6.50 per person. So, for companies already looking into Office 365, Teams would serve as an added temptation.
Microsoft to Reduce Update Size by Upto 35 Percent with the New Unified Update Platform
Windows has had a notorious habit of shipping updates every other day. Not to mention that these updates are generally humongous and take a lot of time to install. If you are on a data cap then the case is even worse for you, nothing only do you lose your cap early, but you also waste away a lot of time waiting for the installation to complete. Microsoft is trying to change that with what they're calling the Unified Update Platform. This is targeted at reducing the update size by 35 percent. What's going to happen under the hood is that instead of downloading a full build, it will download only the bits that have changed. On the user end nothing will change, the updates will be delivered the same way, it will only be way faster. This is a huge improvement for Windows Insiders who need to install humongous downloads of newer builds every now and then. The Universal Update Platform will ship with the Creators Update but insiders will start seeing the implementation way before the final version ships.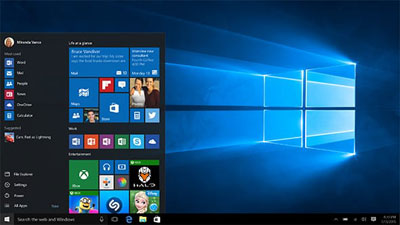 Vimeo to Get into the Paid Content Business with a New Subscription Video Service
Video streaming business is hot right now. With Netflix, Amazon and YouTube sitting right on top, it's hard to get a share of the pie unless you have got something truly groundbreaking. Vimeo, the site you go to when there's nothing more to watch on YouTube, is coming up with a new subscription service. Vimeo is trying to compete in this space while trying to differentiate themselves from others already doing well in the space. This was anticipated of Vimeo when they acquired VHX, a platform for premium subscription video.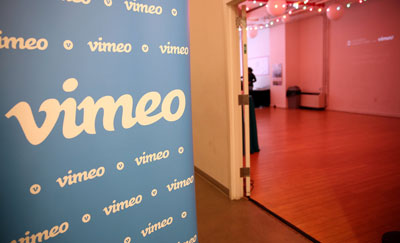 The advantage that Vimeo has, as the CEO states is that they don't have to start from scratch, they already have 115 million videos and over a billion monthly video views. A lot of the users engage actively on the site too. Because if Vimeo's built in monetization tools they have attracted a large community of creators and filmmakers. This fuels their belief that they won't have to fund content development as its already thriving.
Tesla Announces the New Power Wall 2.0 and the Solar Roof
Tesla, the electric car company behind the popular Model S and Model X had recently acquired SolarCity, another one of Elon Musk's company. The unified goal that the company is trying to achieve and is promoting is the transition to sustainable energy. This mission has been reflected in almost all of Tesla's products like the PowerWall, and the line of cars they build. To take the mission a notch further, Elon Musk took the wraps off the new Powerwall 2 and the Solar Roof. The Powerwall 2 has twice the energy storage capacity of the original version with 14 kWh capacity. This means it can power a 3 bedroom home with a refrigerator and other equipment easily through the day. The new Powerwall sports a new design as well, the flatter design and angular look of the Powerwall will set you back $5,500 per unit. Production starts next week and installation begins this holiday.

In addition to the new Powerwall, Tesla also announced the new Solar Roof which look absolutely stunning, nothing like you ever expect a solar panel to look like. Elon Musk claims that these new tiles look better than ordinary roof tiling. The solar roof tiles come in four styles,"Textured Glass Tile," "Slate Glass Tile," "Tuscan Glass Tile, and "Smooth Glass Tile." Each of these four variants give a different aesthetic appeal to the roof but all of these tiles look nowhere close to what an ugly solar panel looks like. These new panels have a 2 percent loss, so this means you'll be able to harness 98percent of what a traditional panel can harness. But this is compensated for in the pricing. Tesla's roof costs less than the cost of a full roof not to mention you can actually go off the grid for power. Pricing details haven't yet been announced as they would depend on a number of other factors including installation specifications on a per home basis.
IFTT Gets Rid of Recipes and Introduces Applets
If you are a fan of automation you may have heard of apps like Tasker and IFTT. While Tasker is an Android app strictly catering to Power users who really know what they were doing, IFTT is available on both iOS and Android and served generic users. On IFTT, up until now, you used recipes to create the "If This Then That" automation, there were several apps that integrated seamlessly with IFTT. This week IFTT did away with recipes in favor of Applets that are here to offer greater functionality and complexity. Applets will also allow developers to integrate IFTT easily with their own apps and services which include but isn't limited to IoT.

To coincide with the launch, IFTT has redesigned their app and website to put the feature front and center. This new announcement is great for anyone excited about home automation and other similar stuff, it basically allows you to customize the behavior of your equipment without having a deep understanding of the technology.
Niantic Updates Pokémon Go with a Feature that Would Stop you from Leaving the Game
We're back again with a new piece on the Pokémon front. The popular Augmented Reality game has lost a lot of steam since it's launch in July. Niantic has certainly noticed this, this is why they've introduced some key updates to the game to stop users from leaving.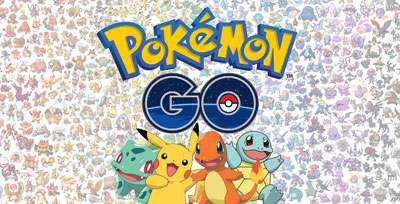 The company announced recently that it will soon introduce daily bonus to keep trainers coming back daily. You will also get a big bonus if you maintain a 7-day streak. You score an extra 500 experience and 600 stardust for catching a Pokémon each day and if you keep doing this for a week, you get 2000 experience and 2400 stardust. The game has been introducing new features at regular intervals to keep the engagement up. The company is also supposedly unleashing a winter event where players might get hands on a legendary. It's all speculation as of now, we will have more on the event front once we hear more from Niantic.
That's it folks! See you all next week!