Welcome back, everyone. It's Friday, October 14th and it's timeline for another roundup of our weekly tech news. This week's news covers Google's new VR Camera App, DeepMind's computer which learns from its own memory, Amazon's On Demand music service, Stack Overflow's take on resume and Google releasing Android 7.1. It's a lot to covers song without further ado lets get started.
Google Launches a Perfectly Broken VR Camera app SprayScape
Google had recently started the Android Experiments projects in order to appreciate all the great things people were building using Android as a platform. You can find a bunch of interesting submissions on their website. But what intrigued us the most this week was when the search giant released an app of its own.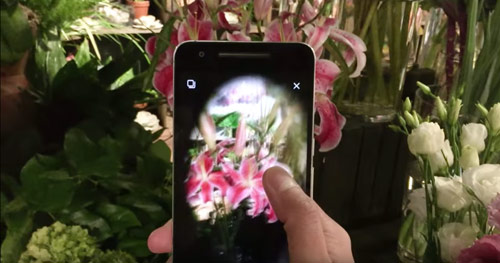 Google loves VR a lot and smartphone users love selfies so they smashed it together to create an app that allows you to paint a canvas of your imagination using your smartphone camera in 360. The app is purposely imperfect if you notice, the app is by no means something that one can imagine Google created. The reason why it's under the Google Creative Labs banner. It uses the Cardboard SDK along with the NatCam plugin from Unity to control the camera. The best part is that the entire code is published on Github in case you need to take a look to create something similar to your own.
DeepMind Developed a Computer that Can Learn From its Own Memory
DeepMind, the company Google acquired and is now under the Alphabet umbrella as the AI organization has been up to something extremely interesting. The company recently beat Lee Sedol in the game of go using the Alpha Go and now they've created a computer which is capable of learning from its own memory. This is a huge milestone in AI as the computers of the future will be capable of answering questions not based on a predefined set of inputs but from intuition and memory. DeepMind calls it the differential neural computer (DNC) and can be fed with things like a family tree and a map of the London Underground network, and can answer complex questions about the relationships between items in those data structures.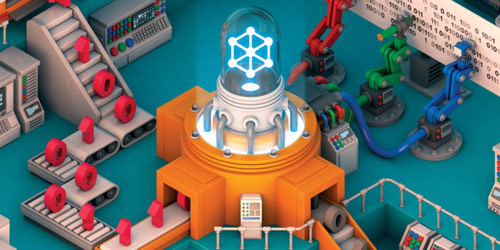 As an example, you could ask questions like, "Starting at Bond street, and taking the Central line in a direction one stop, the Circle line in a direction for four stops, and the Jubilee line in a direction for two stops, at what stop do you wind up?" and it will give you the correct one or complex relationship questions like "who's my aunt's second daughter's brother's wife's first son?". This technology builds on the neural networks that mimic the way our brains work and it's the same technology which helped DeepMind win the Lee Sedol game of Go. The future looks very promising for this technology as you could train a machine without programming it and it would solve problems based on it's own memory.
Amazon Launches On-Demand Music Streaming Service to Compete with Apple Music and Spotify
A music streaming service from Amazon had long been rumoured. And it saw daylight this week with Music Unlimited. Music Unlimited is Amazon's answer to Spotify, Apple Music, and other such rival services. What sets it apart is the pricing. Unlike Spotify and Apple Music it comes at a way cheaper price of $7.99 per month or $79 a year and if you happen to be an Amazon Echo owner then it's even cheaper for you at $3.99 a month. Amazon has redone its entire line-up of music apps, with better imagery and typography, down to a new recommendations engine, everything has a fresh touch to it. The playlists are hand curated. Amazon is pushing the Amazon Echo integration as a differentiator. Not only do the Echo users have a discounted price, they can also use Alexa to fetch songs hands free. Amazon says the integration will only get better over time. Amazon says that the more people use the service, the better its responses and suggestions will get. (For example, if you ask the Echo to "play workout music" and have a history of listening to metal, it won't start bumping EDM.)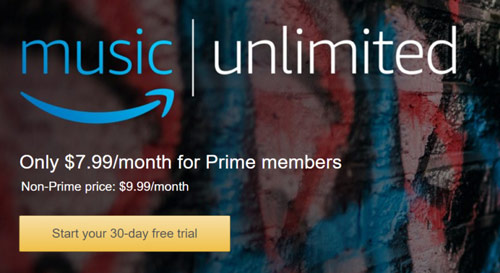 StackOverflow has a New Take on Resumes for Developers
StackOverflow is the goto place on the internet for everything related to code. It not only helps you solve that irritating bug you've been stuck at but you can also use the StackOverflow jobs board to get your next freelance gig or a new job for that matter. This week StackOverflow introduced Developer Stories, a new take on CVs for developers. Regular resumes put their emphasis on job titles, schools, and degrees — but that doesn't always work for developers. According to Stack Overflow's latest survey, the majority of developers don't have degrees in computer science. These resumes focus on your schooling education and work experience but it doesn't focus much on what you as a developer have achieved.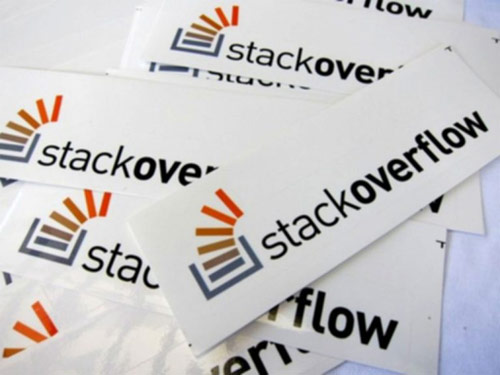 These achievements are generally hidden in bullet points under those headings. So the idea with Developer Story is to pull out your achievements — the problems you've solved, the open source projects you've contributed to, the apps you've written — and highlight those. Developers are creators who need to show what they've built and what psyches them. Developer Story has two views, a traditional resume for your employers and then a timeline of everything you've worked on in the past, what's interesting is that you get to decide what's shown to the potential hiring company.
Google Announces Android 7.1 Available this Fall
Google is cooking things fast this time around. Weeks after the #madebygoogle event they've announced the next update to Android, Android 7.1. It's an incremental release for Nougat but it's got some great new features. First, you have app shortcuts which brings 3D touch feature to Android devices without the pressure sensitive display requirement. Second, you get support for round icons for the Pixel Launcher and other launchers which will come later. Third is live wallpaper metadata which lets you provide additional information for the wallpaper picker like name title and a link to more information.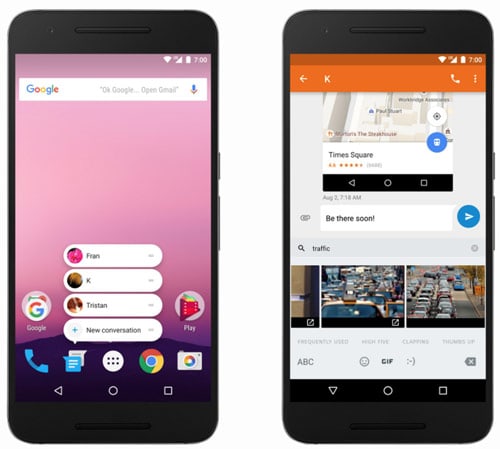 Next, comes image keyboard support which will now allow keyboards to deliver way more than texts. Apps will be able to tell the keyboard what they support and the keyboard will be able to provide them, this includes pictures stickers GIFs etc. For carriers and calling apps, the platform includes new APIs to support multi-endpoint calling and new telephony configuration options. The release will be available via the Android beta program this month and the stable release will ship this fall.
That's it folks! See you all next week!