Hey everyone. It's Friday, August 5 and it's time for the weekly tech news. This week's news includes Windows 10 Anniversary Update, Dropbox's answer to Google Drive, Pokemon Go's latest update, Instagram's new feature to battle Snapchat and Xiaomi's take on the VR segment. Let's get right into it.
Microsoft Released Windows 10 Anniversary Update

It's a love and hate relationship that most people have with Microsoft's Windows 10. It does boast a 350 million install base but then there's the other side of the coin, forced downloads, annoying prompts and several other reports making it hardly a smooth and choice based transition. Anyhow, it is what it is, and to commemorate the one year anniversary for their latest operating system, Microsoft was cooking up the anniversary update which packs in a bunch of features. And if you're still like "Meh!", give yourself a break, and embrace the Dark Mode. Windows 10 Anniversary Update packs in a lot of features and enhancements, basically making an everyday product for users. We'll be covering the entire update on a separate post but here's the list to give you a taste of what's being served. Ink Support, Enhanced security with Windows Hello, Microsoft Edge extension support, Cortana on the Lock Screen, an improved Start Menu and a better experience on the Tablet Mode. I know this doesn't get you going, it's only a matter of days until we publish the post on the Anniversary Update.
Dropbox Releases Paper on iOS and Android to Compete with Google Docs
If you have ever used Google Docs, or Microsoft Word in the recent days via Office 365, you have a fair idea about collaborative editing. Still, to give you a rough idea, it basically means that two people can work on the same document in real time. Google Docs has been a player dominating this section of the productivity segment but Dropbox has been underway with it's own competition. This week Dropbox paper was made available to the masses as an iOS and Android app. It takes a whole new take on document editing, it's biggest differentiator is the fact that it looks nowhere close to a word processor. Forget all the ribbons from Office and the Toolbar from Google Docs. Paper takes a Medium approach to documents, which quite honestly is beautiful if not anything else. Paper marks an important transition from Dropbox's ongoing transition from a file syncing business to an enterprise business.
Pokemon Go's Latest Update Drops One of its Biggest Feature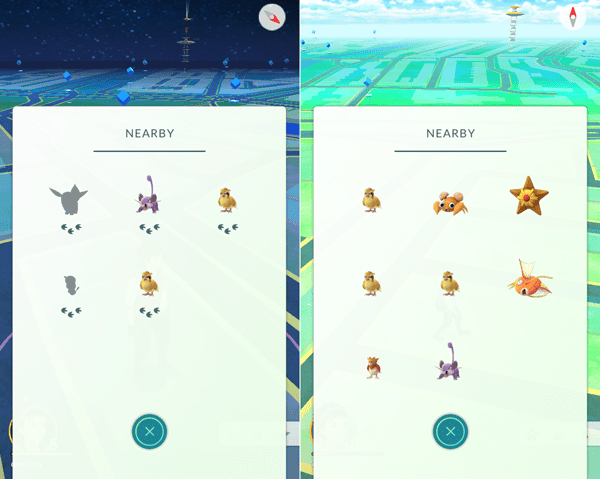 Now that the cloud of hype and insanity is clear, let's take a closer look at Pokémon Go. It's getting tougher by the hour, both for the players trying to catch 'em all, and for Niantic to keep the servers and user interest up. In the most recent update, there are a number of changes on the UI ends of the game. It uses a more legible font in places, along with redesigned medals and better prevention against accidentally transferring Pokémon to the professor. But the biggest noticeable change which has annoyed users and brought 1-star ratings to the game is the removal of the footsteps notation to track the Pokémon. Earlier if one of those digital creatures were near you, the game showed that in terms of footsteps. One footstep meant it's fairly close, two meant you gotta walk a little to have the Pokémon spawn and 3 meant its out there but be prepared to burn a good amount of calories to catch it. It wasn't an accurate or reliable option but you still got to know if the Pokémon were close enough. With the removal of the feature altogether, it's all vague hunting and guessing for the players. The company is facing a lot of outrage from the community due to the removal of the feature. It's also worth noting that a while back the game faced a glitch where all Pokémon were listed at a three footstep proximity, so this removal may only be temporary while Niantic fixes the issues.
Instagram Launches Stories to Compete with Snapchat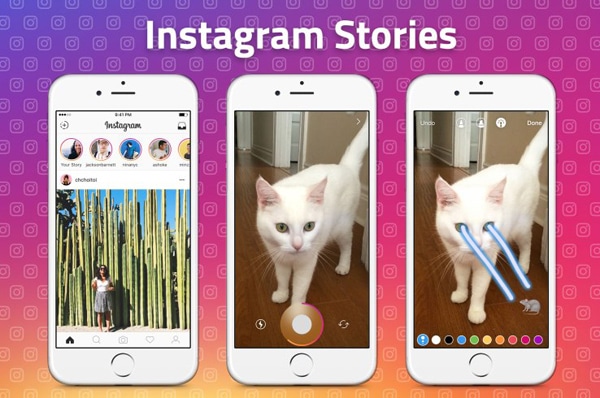 A while back Instagram was all about squared-filtered out photos of people's food. But it quickly lost it's uniqueness once it started supporting pictures of all dimensions and then videos and then DMs. It's hard to tell what's become of this photo sharing social media, is it competing with YouTube? Or is it trying to be Twitter in a way? All those questions aside, it's just made and attempt at taking a cut of the Snapchat user base. Instagram just launched Stories, basically, a skinned and branded Snapchat rip-off which lets you post stories which get deleted after 24 hours. The feature is so similar that it's really tough writing something about it and not praising Snapchat indirectly somehow. Even the CEO of Instagram couldn't deny it, when questioned directly, he said "They deserve all the credit. This isn't about who invented something. This is about a format and how you take it to a network and put your own spin to it".
Xiaomi Launched its First VR Headset : The Mi VR Play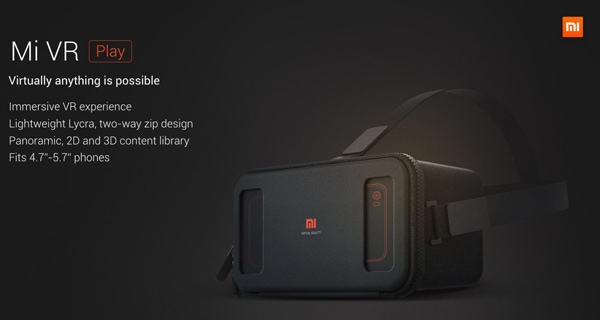 Xiaomi has been expanding its core business a lot lately. They've already ventured into the personal computing segment with the Mi Notebook Air and now they've tapped the VR market. With the launch of the Mi VR Play, the Chinese company aims at bringing an affordable means of consuming VR content. The headset is targeted at the Chinese market, as the VR experience is still in its infancy. Surprisingly enough, the headset costs a penny, well not literally, it's about $0.15. Do note though that the price tag is only for beta testers and Xiaomi has already enrolled 1 million people. Final pricing and availability will be announced at a later stage. In terms of looks and build quality the Mi VR Play checks a lot of boxes, it supports phones upto 5.5 inches and comes in leather which is new in this segment. With a build like the Mi VR Play, anticipation for a global launch and interest is already pretty high.