Hello world, it's Friday, September 21st and like every other week, we're back again with the weekly tech news roundup. This week's news is pretty exciting, the list includes –
Ford India setting out plans for their City of Tomorrow initiative
Google acquiring HTC's Pixel team for $1 Billion
Facebook testing new WhatsApp button in the main app
Nest announces a $499 alarm system
Flipkart and Amazon kick off their massive sale weeks
Instagram brings filters to its live videos
This is a lot to cover so let's get started.
Ford Sets Forth its Vision for the Future at the City of Tomorrow Symposium
Ford and every other major car manufacturing company has realized that moving on to the EV bandwagon is in their best interest. In light of the same, Ford held the City of Tomorrow symposium in Delhi India. We were invited for the same. The event was attended by technology and thought leaders from across the industry. The company used the event as a platform to showcase the vision that they have for the future of mobility and transportation. The company will work closely with governments of several cities in the country to promote electric vehicles, sustainable transportation systems, and cleaner energy solutions. AI and autonomous driver solutions will play a key role in helping Ford succeed in this mission.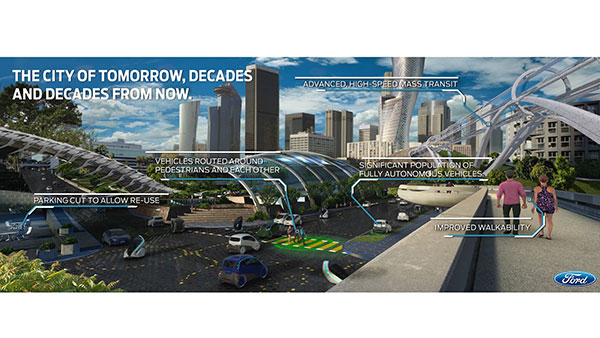 By 2025, Ford anticipates the price of electric vehicles and batteries which power these vehicles to reach an inflection point, making it a more viable and sensible option to purchase an electric vehicle instead of petrol or diesel driven vehicle. At the same time, the public transportation system and car sharing systems would become so mainstream that for most people it wouldn't make sense at all to actually buy a personal vehicle. Governments and regulatory authorities will have a huge impact on how these plans fall into place especially in a country like ours where we have seen multiple infrastructure projects fail due to factors like corruption and delays in sanctions etc. But it's still great to see international players like Ford consider India as one of the more important markets for the next 5 decades or so.
Google Acquires HTC's Pixel Division for $1 Billion
Ever since Google started the Nexus program, they partnered with an OEM to build the phone while they built out the software experience. Even when the Nexus program ended and the Pixel was launched, they delegated the task to HTC for building the actual phone out. With the ever-increasing threat from Apple for device dominance, it was only obvious for Google to dive completely into hardware for beating Apple in the hardware race.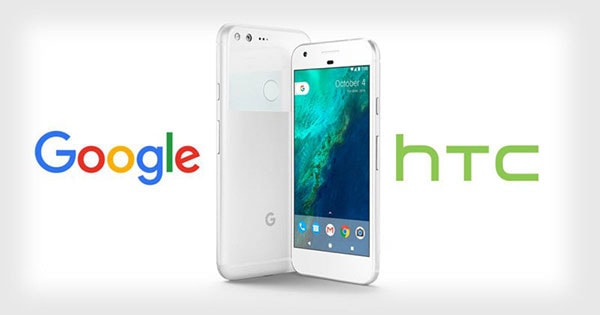 This week, they got one step closer to that mission. Google acquired HTC's Pixel team for a whopping $1 Billion. The deal was finalized on 20th of September at a town hall meeting held by HTC. The team working on the Pixel would join Google and Google will also be getting exclusive rights to some HTCs patents. While HTC has been seeing poor smartphone sales, selling off the Pixel division doesn't mean that they'll be quitting the smartphone business. The company will still be working on its own line of smartphones and on their VR initiatives with Vive. What's going to be interesting is seeing how well does this acquisition playoff for Google which in the past had acquired Motorola for the same reason but had to sell it off pretty shortly to Lenovo. The new Pixel 2 is set to launch in October first week we'll keep you posted on the details.
Facebook Tests out a WhatsApp Button in the Main App
Facebook currently dominates the App Store and Play Store listing in all markets which makes it the number one app across the board. Its portfolio of apps which includes Instagram, WhatsApp and Messenger are also somewhere close to that number all the time. In order to drive more engagement on their apps, Facebook is testing out something new.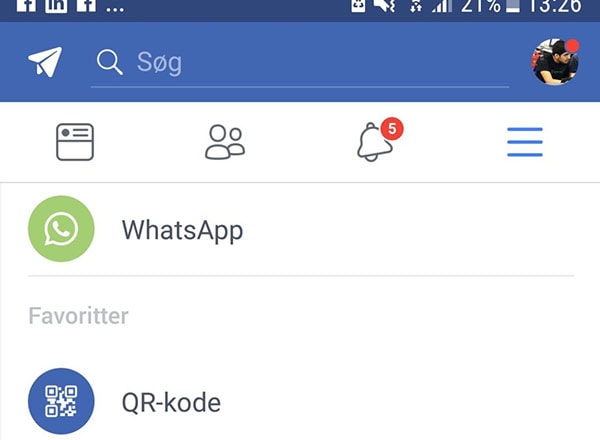 The social networking giant has started testing a WhatsApp button on the main Facebook app which would appear in the hamburger section the button will act as a shortcut opening WhatsApp without leaving Facebook. This is currently only available on a small control group. And according to reports, the test is being conducted in Denmark which isn't surprising considering Facebook has tested their new features in Denmark before. This isn't the first time the company has tested a WhatsApp integration with the main Facebook app, the company tested a post to WhatsApp button in the main app.
Nest Announces a $499 Alarm System
Nest is acing the securing game. They've had a portfolio of successful products under their belts. This week they added another one to their list. The company announced a number of products this week that are aimed at keeping your homes more secure. The newest product to join the Nest family is the Nest Secure, it's full-fledged security system. It consists of three hardware products that can also be Integrated with the company's cameras, the Nest IQ. Nest Guard will serve as the hub of the alarm system with a backup battery and motion sensor as well as a Nest Detect, a sensor that checks if the doors and Windows have been opened or not. It features a siren and a cellular backup system which you need to opt-in for about $5 a month.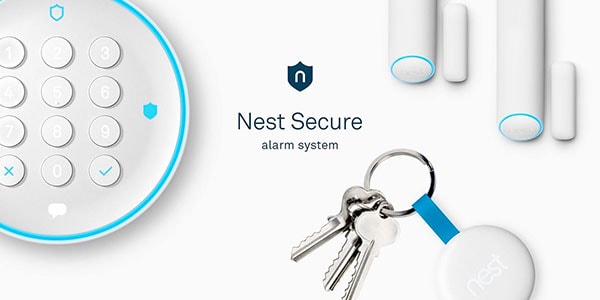 There's also the Nest Tag which is an NFC tag that can be used to turn alarms on and off as needed. As is the case with other similar services you can add multiple Nest Detects to your setup to secure your various parts of your residence. The Nest Detect comes with a 2-year battery life, a light sensor, a magnetometer, and door open detection. All of this is going to be powered by Nest's amazing software suite that connects via the mobile app. The Nest Secure starter pack retails for $499 that will come with 2 Nest Detects, 2 tags. Individual Detects will come in for $59 and tags for $25.
Flipkart and Amazon Kick off their Massive Online Sales in India
In light of the festive season knocking the doors both Flipkart and Amazon, two of the major e-commerce players in India have kicked off their online sales featuring exciting deals and huge savings. You could score an iPhone 6S for ₹30,000 and other such offers on great exchange offer or EMIs. Amazon has also brought in the buy now pay a year later plan to allow customers to pay for products in 2018 which is pretty dope. The sale would last until 24th September so hurry before they run out of stocks.
Instagram brings Filters to live videos
Instagram is making face filters available on Live Videos starting this week.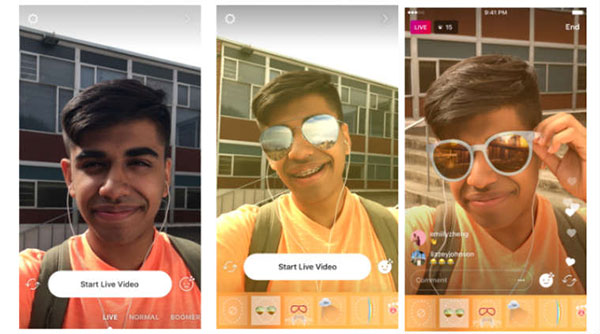 The company had announced the Face filters (as an attempt to compete with Snapchat) back in May but was only available for videos and images. Starting this week the filters will be available for anyone using Instagram live. This will include sunglasses lens flare and the whole shabang!