Hello World, it's Friday, July 28th and just like every other Friday, we're back with our weekly tech news round up. This week's news covers Axis Bank acquiring Freecharge for $60 million, Microsoft kills Paint, Google to come out with a brand new streaming service, Uber charging a fee for retrieving lost items, SpaceX sets a launch date for the Falcon Heavy rocket and Amazon launching The Hub, parcel delivery lockers for apartment buildings. That's a whole lot of exciting news we have to go through, so without any further delays, let's get right into it.
Axis Bank Acquires Freecharge for $60 Million
FreeCharge the mobile payments startup from Mumbai has seen a lot of ups and downs in its days. Most people won't know but Paytm actually cloned the business model of FreeCharge to come to its current position. The company can be credited for bringing the initial mobile payments revolution in the country. Their model revolved around providing cash backs and coupons to users who used their service. In a very short amount of time, the company grew from just a few hundred transactions a minute to simultaneous transactions in 6 digits. Where the company failed, however, was with partnerships. While Paytm became successful in putting a strong foot down with strategic partnerships with Uber, IRCTC, and multiple other merchants, FreeCharge was nowhere to be found in the game. This was the reason for its rapid decline in popularity and adopting. In the era where every other Fin-Tech startup was coming up with their own wallet, FreeCharge failed horribly as their offering didn't have proper integration, and it didn't add much value to the users. In a middle of all of the crisis the company was facing, it received an acquisition offer from Snapdeal 2 years ago in the middle of 2015 and it only made sense for the company to go with it and they did. While the premise of the acquisition was to finally give FreeCharge a proper integration so that users start adopting it, it didn't work out this time around as well. In the neck to neck battle between e-commerce companies in India, ultimately there was a place for only 2 players to exist, Amazon and Flipkart. Snapdeal didn't have much to offer to coexist in this space.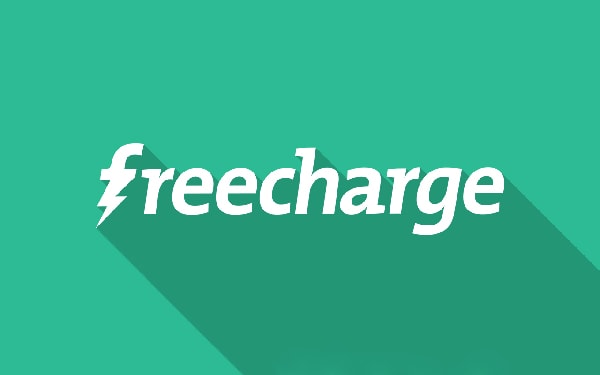 So putting an end to the battle, Flipkart has now acquired Snapdeal and here's where FreeCharge comes into the picture, Flipkart already has a wallet namely PhonePe so it didn't make any sense to acquires one more. This decision by the Indian e-commerce giant attracted the private sector lender Axis Bank to acquire FreeCharge for $60 million. The bank has entered into a share purchase agreement to acquire FreeCharge Payment Technologies Pvt. Ltd. and Accelyst Solutions Pvt. Ltd, collectively known as FreeCharge. The deal however finalized, still, stands for regulatory approvals from the Reserve Bank of India. It's interesting to see this acquisition happening at a very critical time. For Snapdeal, it's almost the last leg of negotiations with Flipkart to finalize the merger and for Axis Bank, it's a great time as the bank is already investing a lot in India in terms of digital payments. This acquisition will allow Snapdeal to focus on the core e-commerce business while giving Axis Bank an innovative technology to serve the financial space of India
Microsoft Kills its Most Iconic Application: Paint
It's been with us for so long we almost started considering it to be a part of our digital family. It's here guys, Microsoft is finally letting go of paint after 32 long years (if this is a Computer Science joke a lot of people are gonna be pissed off Microsoft). There's no real justification given by Microsoft for this decisions but it may be due to the fact that they recently released Paint 3D, a better more capable version of the legacy application. While Microsoft isn't technically removing Paint from Windows, its definition is stopping all development. With the upcoming release of the fall, Creators Update the application will be classified as a deprecated feature.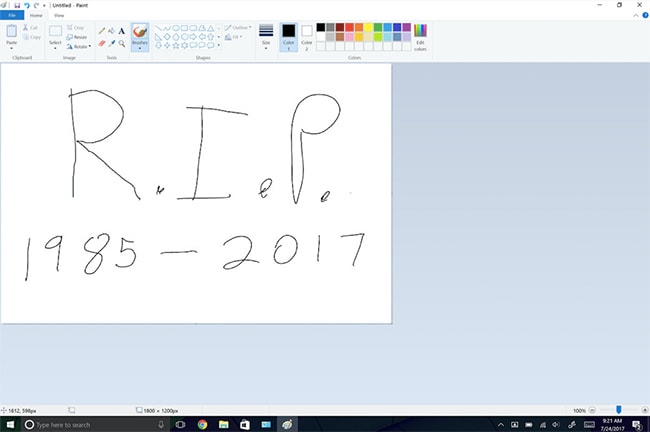 Paint has been a part of the Windows suite since a November 1985, and through the years it was updated both in terms of features and looks by Microsoft. Users have grown to love the application even though its offering remains fairly minimal compared to more powerful applications like Photoshop and Illustrator. And while Paint was definitely not built for those hardcore image editing tasks it definitely was the first interaction with computers and computing in general for a lot of us. It's clear that Microsoft wants to put all efforts behind Paint 3D and that's certainly not a bad decision as newer and more powerful things replace the older ones, it's the truth of life. 2017 marks an end for Paint, the beloved app for the 90s people so when you update your PC to Windows 10 Fall Creators Update this winter, don't forget to raise a toast for Paint.
Google to Combine YouTube Red and Play Music into a New Streaming Service
There was a time when we had to get out of our house, go to a music store and buy physical copies of music DVDs and then rip them and sync it with our devices. Those days are long gone with services like Spotify and Apple Music taking the lead. It's more convenient for music creators and record labels as well. The amount of effort it now takes an individual to pirate a copy of an album, they can simply stream it for free on the above-mentioned services and these individuals are more likely to convert into paying users once they realize the convenience and host of services these services have to offer. Getting the generics out of the way, Google has also been in the streaming game for some time, in 2 ways, one with YouTube Red and second with Google Play Music. Google has taken a different approach with each of these offerings. While one is geared towards both video and audio, the other is purely for audio. Statistics show that YouTube Red is only present in 5 countries across the globe excluding India.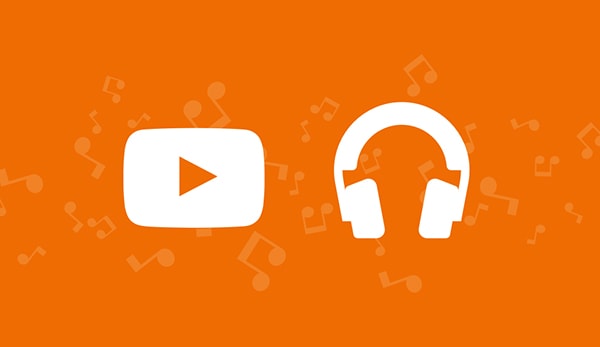 The Red subscription removes all ads from the website and allows users to download YouTube videos for offline viewing. YouTube Red also allows users to create a playlist of videos which they can listen to with their mobile screens off. Flipping the coin we have Google Play Music which is available in 64 countries including India. The subscription comes at ₹99 per month and is available on Android and iOS. If you are a fan of streaming services, Google may have a surprise for you. Google may merge YouTube Red and Google Play Music into a single offering. If that happens it will be great especially for Indians who as of now have no access to YouTube Red. So when is it happening? Well according to a recent statement to The Verge, Google mentioned that it will give users plenty of notice before making any changes or rebranding the merged services.
Uber will now Charge you a Fee to Retrieve Lost Items from your Rides
Losing your belongings while taking a public transport or while in a taxi service is not a rare occurrence, it happens literally each day. Till now it was fairly easy to get it back if you had the driver's number or the number of the vehicle, you could just call up the driver or the taxi company to get it back but now it's gonna get a little difficult and painful, especially if you use Uber. Starting this week users will have to pay their drivers a flat fee of $15 to get back their forgotten items. Uber is calling the new charge a "delivery fee".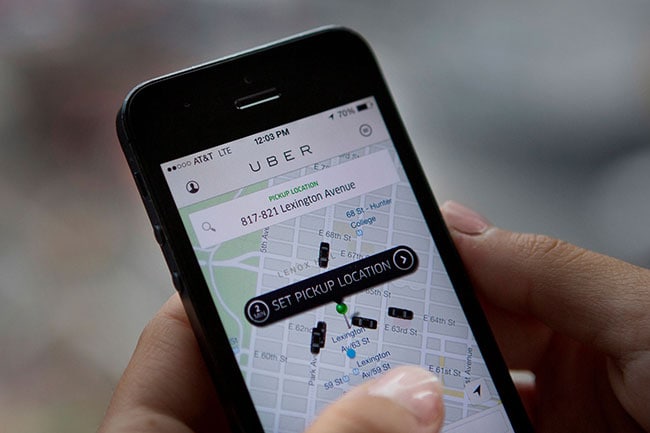 This change is only coming to the US as of now and was notified to their thousands of drivers via an email. This is just one of the several new perks outlined by Uber. Other benefits include 24/7 phone support, quick fare fixes in the app, driver rating protection, faster document review and much more. This change is coming to the app in over 100 US cities. Uber will be hiring more call center employees to keep up with their promise of 24/7 call support. Uber also recently introduced the tipping feature in the app to give your drivers a tip.
SpaceX sets a Launch Date for the Falcon Heavy Rocket
SpaceX is at the fore front of innovation in terms of space travel and their ultimate mission is to make humans a multi planet species. The company made announcements for a possible Mars mission a while back and the craft that would make it possible was going to be the Falcon Heavy. Late Thursday night, Elon Musk announced that SpaceX's next big rocket, the Falcon Heavy will make its inaugural flight in November of this year.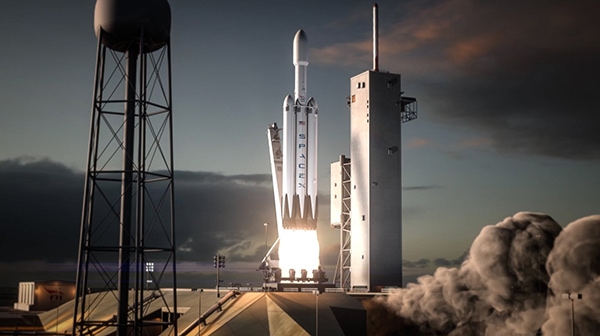 It's yet another launch date for a vehicle that has seen multiple launch dates before. We can only hope for the craft to finally lift off this time. Falcon Heavy is a larger version of the current Falcon 9 rocket. It consists of three Falcon 9 cores strapped together and will be capable of lofting around 140,000 pounds of cargo into lower Earth orbit. This will make it the world's most powerful rocket in recent history. All 3 cores are intended to return to Earth and land after launch in order to be used for future launches. It's worth noting that this first flight was supposed to happen years ago, sometime in 2013 or 2014 but its flight was continuously pushed back ever since. Now that Elon has finally confirmed the launch month, signs look like the rocket will lift off finally this November.
Amazon Launches 'The Hub', a Parcel Delivery Locker for Apartment Buildings
Amazon is making it even easier for their delivery personnel to deliver more packages in less time. In the US, where most residents live in apartments, delivery people have to individually go door to door to deliver the package. Amazon is making it exponentially easier with their new product 'The Hub'. It's basically a locker designed to be installed in a multi tenant building. This will allow residents to pick up their packages at flexible times.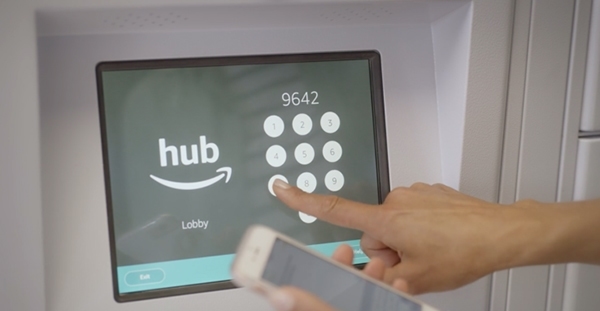 The interesting fact with Hub is that Amazon is allowing the hub to be used as a delivery option for packages from anyone, not just Amazon and its affiliates. The Hub is a development on a service that Amazon has been running for multiple years. While the hub is being piloted in the US as of now, it may roll out to other countries soon. In India, Flipkart has done something similar in the city of Bangalore.
That's it for this week's news. We will be back with more next Friday. Until then, Adios!