Hello internet dwellers, hope all of you're doing great. It's Friday, July 14th and I'm back here like every other week to tell you all that happened in the world of tech this past week. This week's news covers some pretty interesting news. The roundup includes Microsoft finally pulling the plug off of Windows 8 mobile, Facebook testing ads in Messenger, Samsung's latest acquisition to improve Bixby, Google's acquisition of a Bangalore based AI startup, KFC launching their very own phone, Vertu the luxury smartphone manufacturing shuts down and India takes over the United States to become Facebook's largest market. That's a lot of great stuff so without delaying it anymore let's get right in
Microsoft Finally Kills Windows Phone: The Operating System No One Wanted
Microsoft has seen some good days and indeed some bad ones. When the company announced Windows 7 it was a huge success and it waste because of this release that the PC market skyrocketed after a long time, but the company got a little too ambitious when they embarked upon their next iteration and radically changed everything about a product that people actually liked using. While the PC users showed some interest in the modern operating system, the mobile world decided to turn its back on Windows 8. This was the beginning of the demise of Windows 8 and this past week, its story finally came to end after Microsoft finally ended support for Windows 8.1, more than 3 years after its introduction. This decision marks an end to Microsoft's mobile journey. And for the millions of devices still running the operating system, they're out of luck. Windows Phone 8.1 was a huge update for the platform as it brought some really key features on board. The most noticeable one would be the introduction of Cortana, the companies own virtual assistant.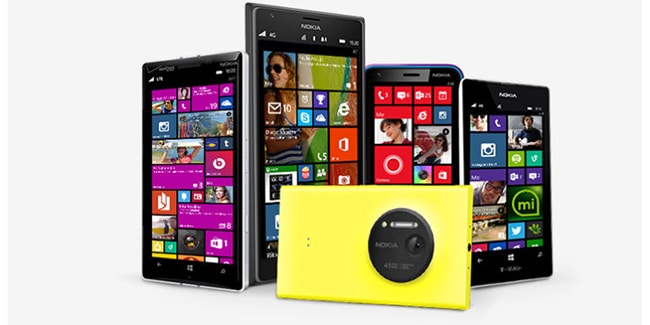 The update also included a new notification center, UI enhancements, and updates to the core of the OS. It certainly was one of Microsoft's biggest efforts in trying to revive their mobile business. Today 99% devices run on iOS or Android and Microsoft is nowhere found in the game. This is probably the reason why Microsoft gave up on the Lumia device lineup. Things are not completely over for Microsoft though. They're still in the game with Windows 10 Mobile and while it's certainly unclear what will be the future of the product, it's evident that the company is fairly serious about putting in everything to their last hope. Microsoft has shied away from officially killing off its phone OS efforts, but it's been evident over the past year that the company is no longer focusing its efforts on Windows for phones. Microsoft gutted its phone business last year, resulting in thousands of job cuts. During Microsoft's recent Build and Inspire conferences, CEO Satya Nadella dropped the company's mantra of "mobile-first, cloud-first" in favor of a focus on what he describes as the intelligent cloud and intelligent edge. This new area of focus means Microsoft is now working on multi-device scenarios and cloud-powered technologies that don't always involve Windows. Microsoft's new mobile strategy now appears to involve making iOS and Android devices better.
Facebook has Started Testing Ads in Messenger
When it comes to the app ecosystem, be it iOS or Android, Facebook's apps are always on top, not just that. Facebook also happens to own 2 of the most popular apps on the market namely WhatsApp and Messenger. This week there has been an interesting development on Messenger's front. Facebook started beta testing display ads for Messenger which will sit in the middle of your chat threads. Later this month a small percentage of users will start seeing ads in Messenger app's home tab. Facebook says that where these ads will appear in your inbox will depend on the number of threads you have, the size of their screens and theory pixel density as well. Over the coming months, Facebook will gradually roll out Messenger ads to all advertisers globally.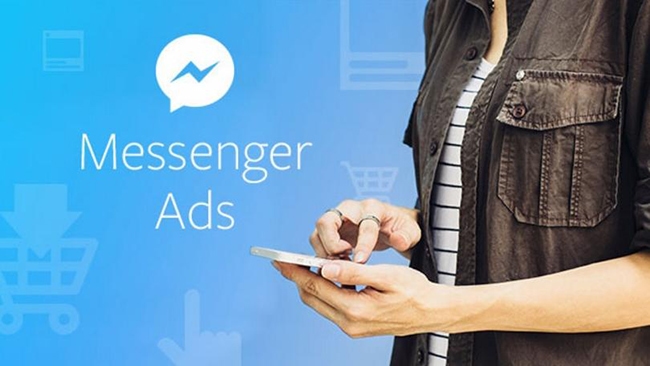 They'll have the ability buy the space through Ads Manager or Power Editor. Facebook did mention however that these ads won't be targeted by what people write in their messages and will instead use the same Facebook targeting and measurement tools. Facebook's Messenger ads were first spotted in January and over the months it has undergone some pretty significant design changes. The display ads are the most traditional way that Facebook is trying to monetize its 1.2 billion user Messenger app. As Facebook runs out of ad inventory in its News Feed, which it's warned could slow the company's revenue growth, it's seeking to put ads on more of its properties. Back in April 2016, Facebook started testing Sponsored Messages from brands you've already talked to before rolling them out to all developers. And Click To Message ads that send people from Facebook's News Feed into a conversation with a brand started appearing in 2015.
KFC Launches an Android Powered Smartphone
Do you know what's Finger licking good? No, it's not the KFC Zinger. Nor anymore though. It's the smartphone that the fast food chain has launched in collaborating with Huawei. It's technically not a KFC phone it's more of a KFC Edition Huawei Enjoy 7. Getting the specs out of the way, it's got a 5.5-inch screen, is powered by a Snapdragon 425 processor, and comes with 3GB of RAM and 32GB of storage that can be expanded up to 128GB via a microSD card. There's also a 3,020mAh battery and a fingerprint scanner. What's the most iconic and eye-catching aspect of the phone is the picture of Colonel Sanders on the back of the phone.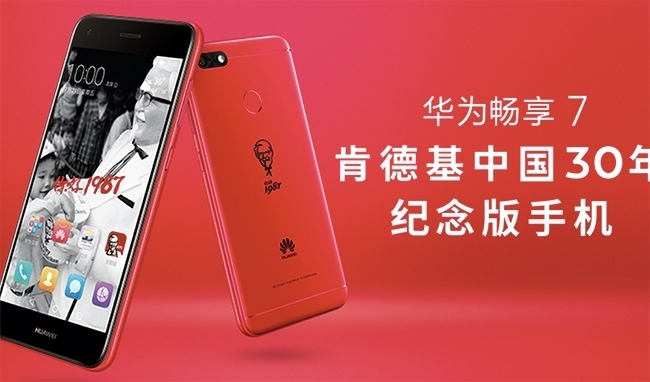 The phone also comes with a KFC-branded music app preinstalled, which lets you create and share playlists at a KFC restaurant. Think of it as a modern-day jukebox. The announcement comes alongside an introduction video. KFC made the announcement via its Weibo page. It's unclear at this point if this phone will be available globally or if it's going to be exclusive to China, whatever the case may be, we will keep you posted.
Samsung Acquired Innoetics in an Attempt to Fix Bixby
When Samsung launched their 2017 flagship, the Galaxy S8, and S8+, it made a lot of noise on the internet. Most of it was on the positive end with people losing their head over the Infinity Display but there was pretty darn visible sore spot on both these devices. It was Bixby, Samsung's take on the personal assistant. To be honest not only was this half baked but also it sucked big time. In the world dominated by the likes of Google Assistant, Siri and Cortana, Samsung didn't fail to shame itself publicly. Many have criticized the company for being overly optimistic about the success of Bixby, especially since they added a dedicated Bixby button on the phone. So yeah, it's pretty clear that Bixby has so far been a failure, but what's interesting is that Samsung is probably aware of this fact.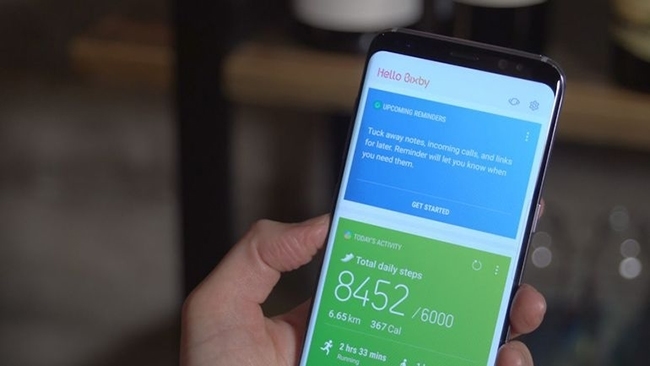 The Korean smartphone manufacturer recently acquired Innoetics, a Greek start-up which specializes in the text to speech and voice to speech technology. The startup is pretty small but has won awards for its technology. Innoetics specialization includes technologies that can not only listen to a person speaking but also read out other unrelated texts in that very same voice. Indeed, it sounds like the sort of technology that Samsung's struggling voice assistant could benefit from. Innoetics' technology – combined with the Viv Labs acquisition from last year – could lend a helping hand to Bixby, something that is increasingly being criticized as the worst feature of the Galaxy S8. The good news is that the South Korean electronics company seems to have big plans for Bixby, unlike S-Voice, and will probably dedicate a significant amount of resources to make it better.
Google Acquires Halli Labs: A Bangalore based AI Startup
Google is one of the few companies which has been on the forefront of cutting edge technologies and innovation. Especially when it comes to AI and Machine Learning. The company has been very vigilant of opportunities and unique players in the market in order to scoop them up. Google has been known to spend a lot when it's after a firm it's really interesting in making a part of its own. This week Google scooped one of India's own start-ups from the city of Bangalore. Halli Labs is a very early stage startup that has been acquired by Google.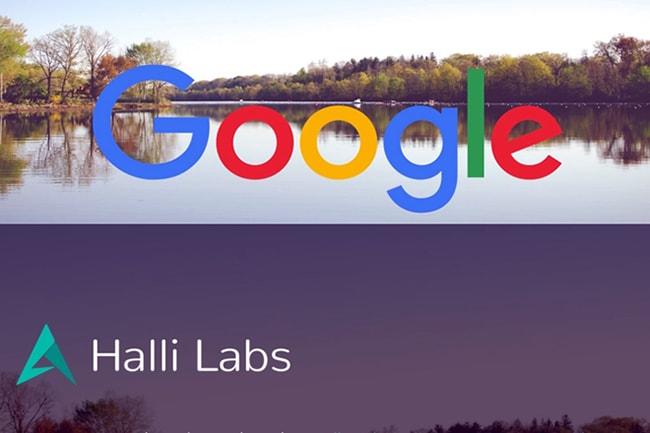 The startup focuses on using machine learning and AI to solving problems which they call "old problems". The news was made public by Caesar Sengupta, a product management VP at Google. The company says it will be joining Google's Next Billion Users team "to help get more technology and information into more people's hands around the world." The acquisition is significant for a couple of reasons. One is that it shows the ongoing interest by the largest tech companies in the world to double down on AI and its many facets, from software through to hardware, and pure research through to practical applications.
Vertu, the Luxury Smartphone Maker is Shutting Down
Ever since smartphone became mainstream about a decade ago, there have been someone pretty interesting companies who have tried getting into the business and mint some serious cash. To remind you of a few, there was Ferrari which partnered with Acer back in the days to release a limited edition phone. Another happens to be Vertu. The company interesting because they make phones with the most premium materials you can think of, which included premium leather and a full sapphire display. The phones didn't come for cheap though.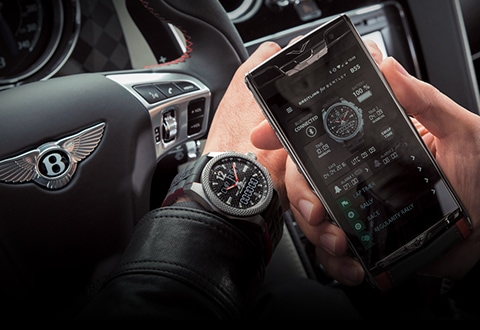 They would easily set you back about $30,000 if you wanted one mad of Aligator skin. The company shut down this week after being in a state of bankruptcy for quite someone time. With Vertu's manufacturing division gone, Uzan will hold onto the company brand, design licenses, and technology. The Financial Times reports that someone who is close with Uzan says that the man plans on bringing Vertu back to life at some point in the future. Despite this, Uzan appears to be serious about bringing Vertu back as soon as possible. Upon visiting the company's official website, you'll be greeted with the following message:
"We have taken the difficult decision to suspend our current Vertu services and focus on developing a completely new, next generation suite of services, exclusively for our customers. We plan to launch these new services from September 2017 and update this page closer to launch with further information."
That's all for now. We will be back with more intreseting and happening technology news.