Hello World, it's Friday, July 7th and we set into the 7th month of the year, let's kick this one off with our weekly tradition of the tech news. This week's news has a lot of pieces from the search giant Google. This week's news covers RED releases their first Android smartphone, Google releases a new VR app called Blocks, WhatsApp gets a long awaited feature, Google releases Advr, an Area 120 project for advertising in VR, and Google's new app to help you save data. Well, that's a lot of stuff we need to cover so without any more delay, let's get started.
RED releases their first Android smartphone: RED Hydrogen
Cinematographer fanatics and professional videographers are no strangers to RED, they're the company which makes the epic camera gear for professional videography. If you happen to loiter around MKBHD's YouTube channel, you may have heard him flaunt his gear on multiple occasions. He uses a RED Weapon Dragon with and 8K Sensor and multiple other professional content creators rely on RED's great hardware for filming. So by now, you may have already perceived RED to be a camera company right? Well, we too thought the same about them until this week when they announced that they're going to release a smartphone with some seriously dope tech. The phone is called the RED Hydrogen, and although there's not a whole lot about it out quite yet, the things that we do have an understanding of are quite interesting, to say the least.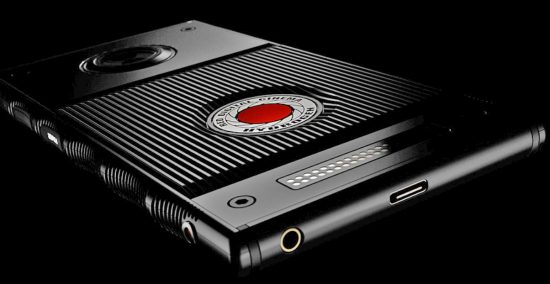 The biggest highlight here is the phone's 5.7-inch screen, and although the exact resolution isn't known quite yet, we do know that RED is marketing it as a "professional hydrogen holographic display." RED claims that the display on the Hydrogen can let you view 3D, VR, AR, MR, and holographic RED Hydrogen 4-View (H4V) content without the need for any sort of headset or other peripherals. Isn't that cool? We don't have any idea how this setup will work, but it'll be exciting to see if RED can actually pull this off or if its nothing more than a marketing gimmick. Accompanying the holographic display is RED's H30 algorithm that will be able to take regular stereo sound and convert it into, "multi-dimensional audio." RED describes this algorithm as 5.1 surround sound for listening to music on the Hydrogen with your headphones, and it's supposed to work in tandem with H4V content on the display.
In addition to the new display and great audio, RED is also crafting the Hydrogen to work with modular components that will add extra functionality to the phone, somewhat like the Moto Mods.
RED has confirmed that future mods will allow the Hydrogen to capture higher quality pictures, videos, and H4V content, and there's currently no word as to whether or not all future mods will be focused on camera-centric features. Other features for the Hydrogen include the ability to use it as a monitor and interface for other RED cameras, a 3.5-millimeter headphone jack (hey! surprise), USB Type-C, and a microSD card slot for expanding the internal storage. All of this makes the Hydrogen an ambitious project, and if it wasn't for the company's outstanding reputation in actual cameras, we'd be a whole lot more skeptical about such release. You can purchase the RED Hydrogen right now with either an aluminum or titanium build for $1195 and $1595 respectively, and it's expected to ship in Q1 of 2018. Of course, that's quite a risky purchase given there's not much known about the device at the moment.
Google releases a fun new VR app: Google Blocks
Google's betting big on VR as the next platform for computing and for a company so vocal about their ambitions it only makes sense to have them build something first hand to show the capability of the platform. This week Google released yet another VR app called Google Blocks. It's essentially a 3D modeling tool forced VR. Their intention behind projects like this is to simplify content creation for VR. They did so with their VR painting app Tilt Brush and it's been one of the big successes on the VR platform. Blocks is available on HTC Vive and Oculus Rift and it basically takes the simplicity of Tilt Brush and puts it into the 3D modeling space by letting users build, export and share cool little blocky creations on the web with ease. Google overlays a palette of tools for creating and manipulating a small handful of simple 3D shapes (think spheres, cubes, and cones), which one selects from and implements with the right controller.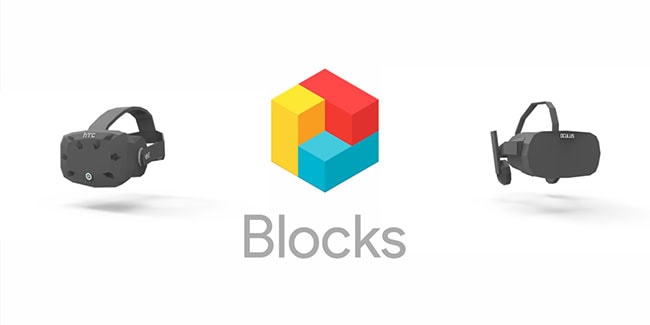 After a brief tutorial, a VR virgin can confidently design a decent piece like a Snowman in about 90 seconds: Select a few spheres from your palette, arrange and color them accordingly, and use the remaining time to add facial features (some small, black cubes), a mouth (more cubes) and a nose (orange cone). The app becomes significantly more powerful when you start modifying shapes. Blocks might be less capable than Medium, Oculus' own powerful VR sculpting app, but its simplicity makes it vastly more approachable. The constraints of its limited toolset, like a bucket of Lego bricks, have a way of stoking the imagination.Blocks is not a killer app. Yes, it's a blast to use, and yes, like Tilt Brush, it's an excellent introduction to VR. The app seems to be going for a lower level of realism than apps like Oculus's Medium sculpting tool aspires to be. Here the focus seems to be resting more strongly on developers and novices rather than full-blown artists.
Google's Area 120 Projects released a new product for advertising in VR
Google is one of the wealthiest companies on the face of the Earth and a lot of its revenues come from ads. Its only makes sense for a company with such large business stake in the advertising industry to innovate in the ads space. Google did just that and to be honest they did it in a pretty cool way. Are 120, which is sort of like Google's garage of crazy engineers who build epic stuff aside from all Google products just released Advr, an experimental project for advertising in the VR space. The new project is an experiment focused on figuring out if video ads could work in VR, and if so, how they would function. The team has developed a plug-in for Unity that can show ads in VR environments.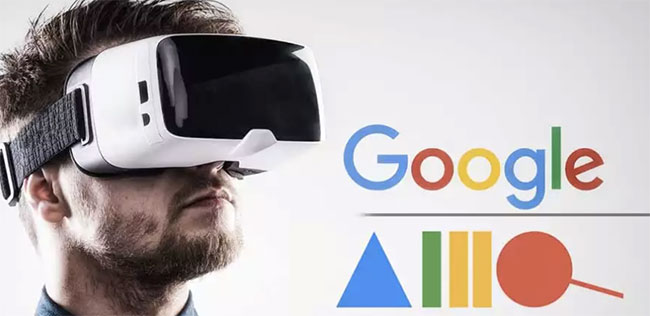 Explains the post, developers aren't interested in disruptive or hard-to-implement ad experiences in VR, which is how the Advr team came up with the idea for a simple cube. VR users can optionally engage with the cube either by tapping on it or gazing at it for a few seconds, which then pops open a video player to display the ad. The user can choose to watch the ad or close the player at this point. The goal is to enable this functionality across a variety of VR platforms, including Google's own Daydream, Cardboard, and Samsung's Gear VR, for starters. Advr has already begun running tests with some VR game developers, but Google isn't disclosing which ones. It is today inviting other VR developers to apply to try out the ad format through an invite-only program that will provide access to the early-stage SDK for Advr. Interested developers can sign up here.
Google has a new mobile app to help you save data on the go
This year at Google I/O, the company announced a new project called Android Go which was geared towards creating meaningful and usable mobile experiences for people coming online for the first time especially from areas that have poor or flaky connectivity. In a country like India where data doesn't come for cheap, it only makes sense for users on a budget to try and save every megabyte possible. Thos where Googles latest app comes in. It's been spotted by the folks at Android Police and the app's named Triangle. You just need to fire it up, give it the right permissions and you can directly monitor your data consumption. You can also restrict apps from consuming mobile data even if you have data turned on. That's useful for times when you might forget that you're on limited data, and happen to launch a data-hungry app just to kill time (Reddit clients have swallowed up my entire allowance a few times).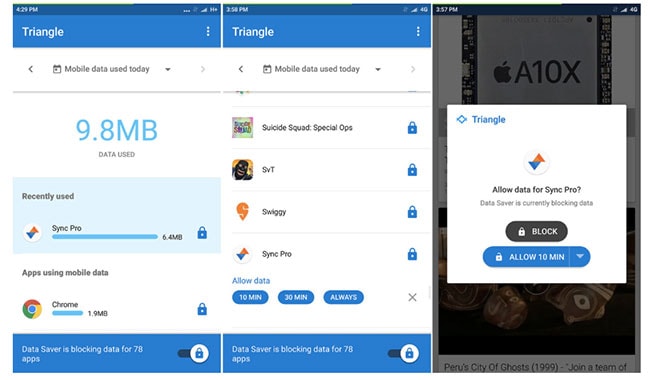 It's also great for preventing apps from consuming data in the background without your knowledge. You can also grant apps access to mobile data for 10 minutes or 30 minutes from a prompt that pops up when you launch an app. And there are rewards to be earned by installing promoted apps, but that's only available to a couple of carriers in the Philippines.Speaking of which, Google is presently testing Triangle in the Philippines, and so it's only available to users there from the Play store. It is, however, available to sideload from APKMirror and it works like a charm even if you're not in that country. Head over to this link to download it yourself.
WhatsApp is getting some huge camera improvements to make it suck less compared to it's siblings and Snapchat
WhatsApp may be the most popular mobile communications app on the market but when it comes to the camera experience it's pretty bland, especially when compared to its siblings Facebook and Instagram and it's arch rival Snapchat. Well, apparently the engineers have been working hard to make the camera on the app suck less. The development team behind WhatsApp have submitted a translation request for a new Night Mode feature that should improve the quality of photographs taken using the application in low-light conditions.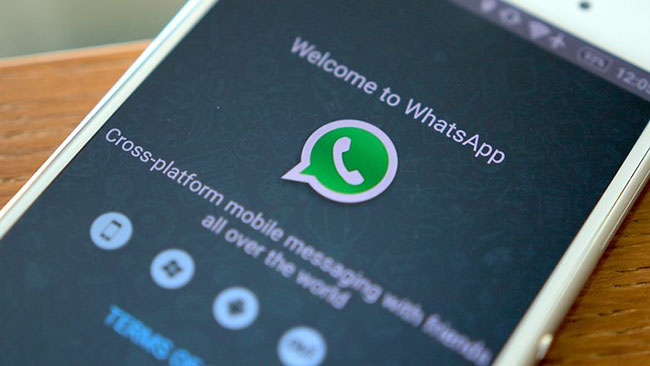 The feature is expected to debut on iOS as soon as next month, then make its way to Android later in the year. At present, WhatsApp users who choose to snap photographs to send to contacts using the client only have the facility to zoom, toggle the LED flash and switch between the front- and rear-facing camera, so having a dedicated Night Mode should compensate for the notable lack of filters and other light enhancement tools.
That's it folks! See you all next week!