Hello World, it's Friday, June 30th and we're closing in on the month of July and just like every Friday you know it's time to get pumped on the weekly tech news roundup. We've got some really exciting news this week. The roundup covers Facebook's Aquilla drone completing a second successful flight, Apple's iPhone turns 10, macOS High Sierra public beta becomes available, Dubai police recruiting a self-driving Robo car to scan for undesirables, Instagram now using AI to block offensive comments and Uber completes its 5 billionth trip amidst scandals. That's a lot of tech goodness we need to go through, so without any further ado, let's get right into it.
Facebook's Acquilla Drone Completes its 2nd Flight without any Damage
Facebook is the world's largest network no doubt. But as the famous saying from Spiderman goes, "With great power comes great responsibility", the Internet monolith has some pretty big responsibilities on its shoulders. Not only does it need to connect the world and bring them on one common platform for communication, it also has to solve the problem of connectivity for the next billion users who will come online. The interesting thing about these next billion users is that they will mostly come online using smartphones and will come from developing geographies. In light of the same, Facebook has undertaken some pretty ambitious projects to aid in the connectivity of the next users of the internet.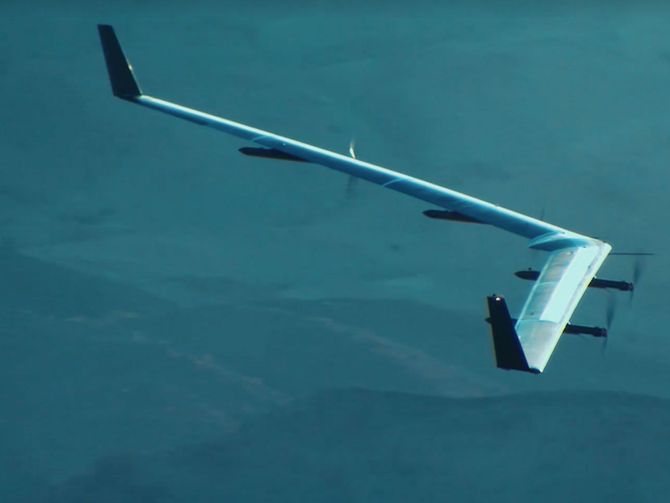 One such ambitious project happened to be Aquilla. Aquilla is a solar-powered drone that is capable of beaming down the internet to areas where connectivity hasn't reached yet. Facebook boasts about the fact that Aquilla is extremely power efficient, running on an equivalent of 3 blow dryers worth of power. This week was another milestone for Acquilla, it completed its 2nd successful flight. During this 2nd flight, it flew for a total of an hour 46 minutes. Facebook detailed the flight in all the details on a blog post which you can check here. It also mentioned the modifications that it made to the drone after the failure of the initial tests. In its very first test, a 20-foot section of the wing had snapped off. This time the social network added hundreds of sensors to gather additional data, a new and modified autopilot software, horizon propeller stopping mechanism for a successful landing and spoilers to the wings. Facebook says that it has learned from the failure of the first flight and made several iterations to improve upon its second one. It's worth noting that Acquilla was conceptualized by Mark Zuckerberg in 2014 as a possible way to bring the internet to people and it is his goal to have it functional in a few years.
Apple's iPhone turns 10
The iPhone will always be the most important piece of technology of our generation. It not only opened us up to the era of smartphones, it also revolutionized how we communicate. The iPhone was indeed a revolution both in terms of hardware and software. When Steve Jobs took stage 10 years ago to announce the original iPhone, people were a little skeptical. After all, it was the first time someone was trying to replace the keyboard with a touchscreen. Steve described the iPhone as magical. Perhaps there was indeed a hidden pinch of showmanship to that statement but, the iPhone was nothing short of being the magical device it was. This week, the iPhone turns 10 years old and there are some bittersweet memories users have had with the iPhone. The iPhone was the first device that introduced the world to apps. And as we know it, the world is being eaten up by apps. Well, it all started because of and with the iPhone.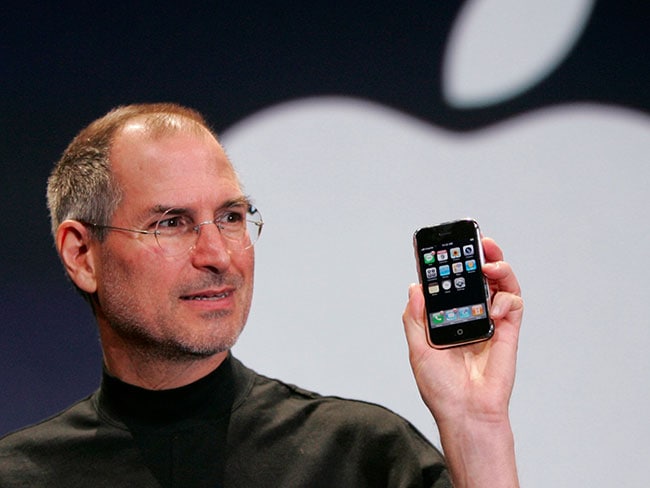 The iPhone killed the concept of a phone as we knew it. Looking back to the original iPhone, it barely lived up to its internet-connected claim. It had no third party apps and data was slow and it was limited to the slow edge connection of AT&T. Even Safari was miles away from being anything close to useful. But somewhere along the ten-year journey, Apple managed to pull together and build out a perfect product from both a hardware and software standpoint. The incredible success of Android has definitely put smartphones in the hands of billions across the globe but it's the iPhone that started the trend, the first device to truly put the internet into your pocket.
Apple Releases the First Public Beta for macOS High Sierra
A few weeks ago Apple took the stage at San Jose at WWDC 2017 to announce some exciting new iterations to its platforms and one of them happened to be the new version of macOS which was surprisingly called macOS High Sierra (really Apple?). It brought a numbering of noticeable enhancements to the operating system sans any major visual overhaul. Most of the changes are internal. To name a few changes coming to macOS High Sierra, the APFS filesystem which is supposed to be replacing the HFS+ as the new default. When installing the new macOS you'll have the option to stick to HFS+ otherwise your drive will be upgraded to APFS.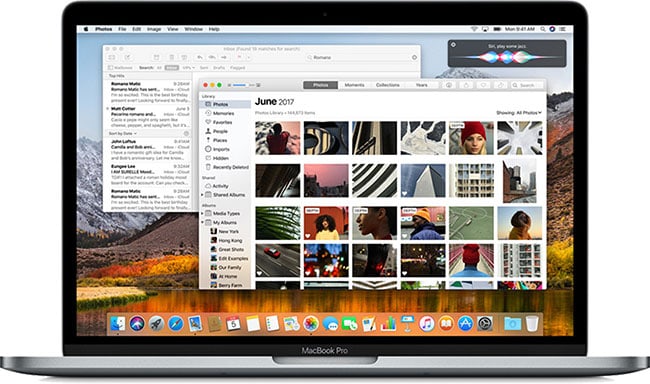 This may sound like a scary process but Apple has already upgraded millions of iOS devices to APFS with little hassle so if you are running on standard Apple hardware, it should be a breeze migrating to the new filesystem. Other important features in macOS High Sierra include the Metal 2 graphics API which supports VR and external GPUs and the new HEVC and HIEF video and image formats which will also be shipping with the new iOS. Other minor enhancements come in with Safari, Photos, and Siri. But mostly this us a foundational tech release. Best part? The beta is Joe available for you to try out.
Dubai Police has Recruited a Robo Car to Scan for Undesirables
The Dubai police are known to be one of the most high-tech in the world, with their fleet flaunting supercars like Lamborghinis and BMWs it's pretty obvious that they don't resist in keeping their tech topic notch. Well, by the end of this year, Dubai's police force will have a new recruit patrolling the streets, a self-driving car that acts as a mobile surveillance unit. The car is equipped with 360-degree cameras that scan for wanted criminals and undesirables using facial recognition technology. The bot is built by Singapore-based startup OTSAW Digital and its proper name is O-R3.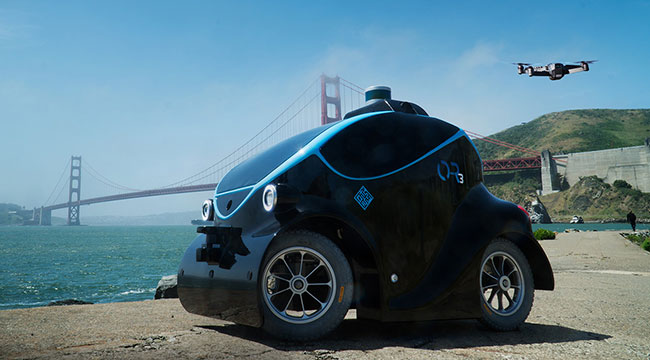 The company says that Dubai will be the first city in the world to use the O-R3 for every day patrolling. Do note that the robot isn't here to replace the human police officers but to fulfill low-level order enforcement tasks. The O-R3 can charge itself automatically and comes equipped with an onboard drone to follow individuals to places where the bot can't drive. The introduction of O-R3 is par for the course for Dubai, which says it wants 25 percent of its police force to be robots by 2030.
Instagram is now using AI to Block Offensive Comments
Online abuse is a real problem and we constantly cover issues that relate to it. These days Facebook, Instagram, Twitter, Snapchat etc are the hottest destinations on the internet and they see a lot of traction certainly. But they also see the highest number of complaints regarding harassment and online abuse. This week Instagram introduced a new AI system to block offensive comments.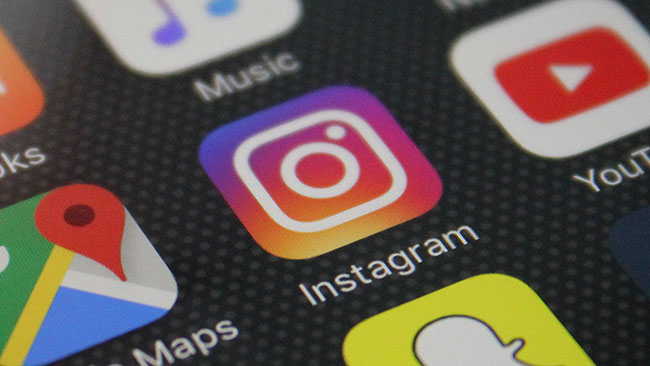 It uses machine learning to identify the comments which seem offensive giving the system some capability to take into account in reply's context, potentially catching more bad comments and cutting down on false positives at the same time. Another noticeable change is that Instagram is turning the offensive comment filter on by default, earlier you had to turn the filter on yourself. The filter only works in English at launch but Instagram says it's working to expand it to other languages over time. Instagram is also announcing an AI spam-filtering system today, too. The spam filter has secretly been in place since last October, but it's only being revealed today. Given that no one has noticed it in the past nine months, the filter probably isn't blocking too many comments that it shouldn't. That filter is active in nine languages, including English.
Uber Completed its 5 Billionth Trip Amidst Scandals
Uber has been facing a lot of heat over its work culture recently. So much so that CEO Travis Kalanick had to step down and now the company is without a leader. But amidst all these issues the company managed to complete its 5 billionth trip this week. This comes less than a year after the company had completed 2 billion rides.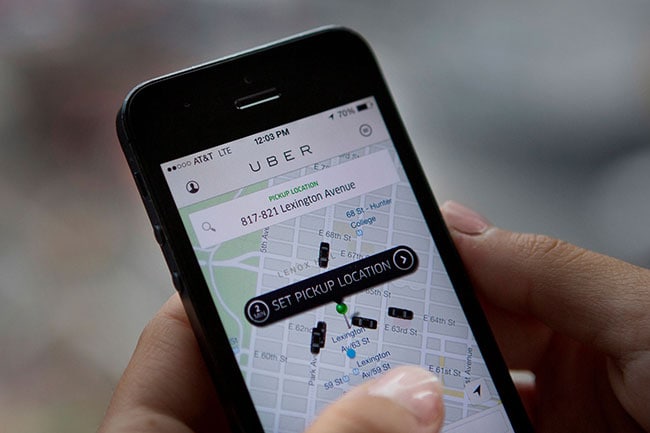 What's worth noting is that it wasn't just one single trip that put them over the 5 billion mark but 156 trips that started simultaneously. These trips happened in 24 countries in 6 continents in cities like Mumbai, Moscow, and Medellin. Each of the drivers involved in these 156 trips received $500 from Uber. Amidst all the troubles that the company has been facing, this certainly happens to be a feat. It also shows that as long as drivers and riders continue to flock to the platform, Uber should be able to weather the storm.
We will be back with more tech realted news next Friday. Till then keep reading.