Hello world! It's Friday, May the 5th and before I start, let me wish you a very happy belated Star Wars Day from all of us here at TechLila. Well, Friday on our calendar screams tech news so we're back again with the weekly tech news roundup. This week's news covers Oculus closing its VR film Studio, Microsoft releases Surface Laptop, new features incoming for Google Allo, Microsoft introduces Windows 10 S and our take on the Google Docs phishing attack. That's a lot to cover so without further ado let's get started.
Oculus is Shutting Down its VR Film Studio
Facebook pioneered VR with Oculus and they're committed to becoming the first platform that offers quality VR content to users. VR is difficult and unless a company has resources and infrastructure like Facebook does, it's quite difficult to get it right. Facebook has been on the market for almost half a decade now and notices only are they dominating the market, they're practically killing it. With the Rift finally shipping to customers, their dominance is going to get even stronger as time goes by. This week, however, saw an interesting development in the VR story (pun intended) for Oculus. The company shut down its VR film studio. And yeah it's the same studio that produced the Emmy award winning short movie Henry. The VP of content at Oculus, Jason Rubin explained that Facebook-owned company was shifting its focus to funding external creators and has set aside $50 million for the same. The company says they're still absolutely committed to growing the VR film and creative content ecosystem. "Now that a large community of filmmakers and developers are committed to the narrative VR art form, we're going to focus on funding and supporting their content," said Jason.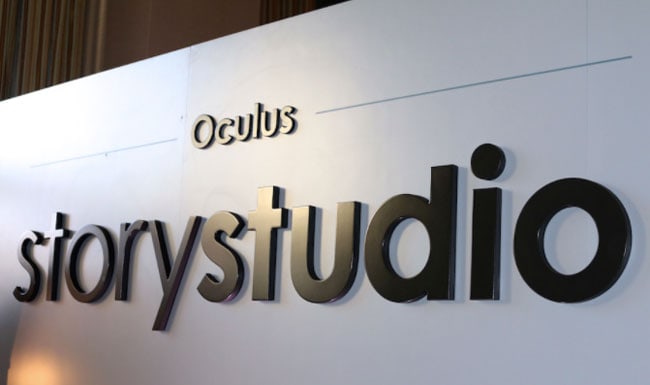 An Oculus spokesperson did confirm that some major experiences could be released through Oculus Studios which currently publishes major VR games like Rock Band VR and Robo Recall. The two-year $50 million pledge is supposedly a minimum figure, it will be drawn from an existing $250 million fund that currently supports games and films. The spokesperson says that members of Story Studio's core team may either transition to new roles in Oculus or leave for other creative pursuits. Oculus will maintain Quill, the VR illustration tool Story Studio created for its latest (and, apparently, last) film Dear Angelica. But it doesn't sound like there will be further development, and it's not clear whether Oculus will continue its work with artists who used Quill to develop virtual reality comics. Story Studio opened in early 2015, and it's produced a total of three short films: its debut Lost, the follow-up Henry, and Dear Angelica. All three were critically praised, and they remain some of the best-known pieces of virtual reality cinema – which makes it unclear whether the industry is actually mature enough to fill the gap Story Studio will leave. However, Rubin wrote that closing Story Studio was "the best way to allocate our resources to create an impact on the ecosystem." what's in store for Oculus will only be decided by time. Let's hope the future of VR looks great.
Microsoft takes on the MacBook with the Launch of the Surface Laptop
Apple has dominated the mobile market for ten years now, on the other hand, the rival from Redmond has been dominating the PC segment ever since it's inception. Apple makes great computers no doubt but it is targeted towards a very specific audience. It's for professionals and creators. The idea of having a solid experience is what drives sales for Apple even though they're way behind Microsoft. The MacBook Air has been the go-to laptop for people who like to stay on the go all the time. It's designed to facilitate portability and productivity. Microsoft saw this as a threat to their business and this week they launched their very first full-fledged laptop called the Surface Laptop. The Surface Laptop is a direct hit on the MacBook Air. It's portable, it's premium and it's targeted towards the same user base that Apple has dominated for years.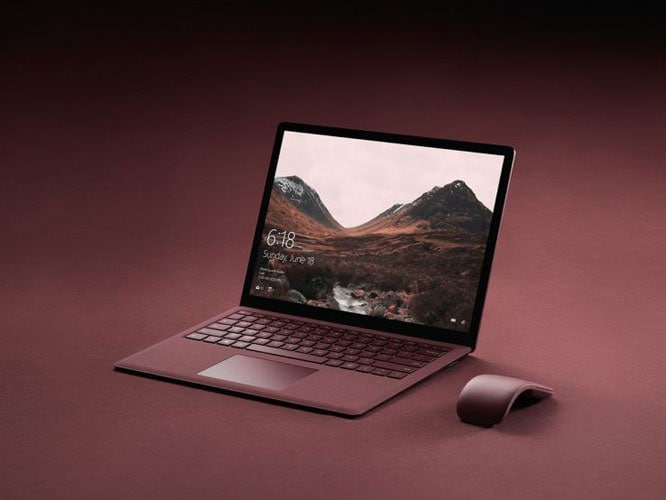 On the specs front, the Surface Laptop has a 3:2, 1080p 13.5-inch touchscreen and the keyboard is encased in the same material used on the premium Surface Pro 4 keyboard. There's a conventional USB port, SD card slot, mini DisplayPort, and a conventional Surface power connector – USB-C is not on the device. The Surface Laptop weighs 2.76 pounds runs an Intel Core i5 CPU (or i7 with a paid upgrade), 4GB of RAM and has 128GB of SSD storage. Where the laptop starts looking interesting is the on the OS front. Instead of running a full-fledged version of Windows 10, the Surface Laptop runs a stripped down version of Windows 10 called Windows 10 S. Now, this isn't a new genre for Microsoft, if you can recall, the initial Surface tablets ran Windows RT, which was essentially a similar approach to Windows 10, aka a strip down. Microsoft is adopting its Surface strategy for this important market. Instead of just partnering with hardware builders like HP or Dell, Microsoft is also releasing a hardware device designed in-house. Microsoft proved it had the chops to design and release a market-leading product with the latest device in the Surface family. The Surface Laptop will come in four colors and will cost $999. You can pre-order it now and it will ship on June 15.
Google Allo is Getting Some Sweet New Features
Google showcased Allo at their annual conference, Google I/O last year and over the past year, the service has matured significantly. The app already serves a large number of users and just in case you aren't on board yet, Google is introducing some new features to Allo to lure you into using it as your primary chat application. Let's see what the new update brings. The first feature is an incognito mode for groups.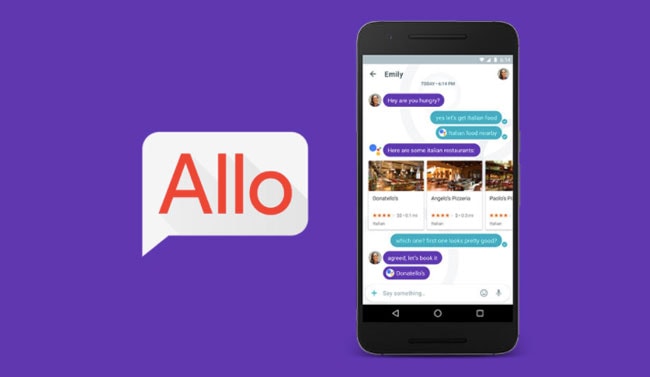 This feature will encrypt your chats and store them only as long as you set the timer. After the timer goes off the messages will disappear as usual. End to end encrypted chats were already available for one on one incognito chats. This latest feature brings the same encryption to groups. Taking a page from WhatsApp, Allo is bringing in chat backup and restore option. Now you'll be able to backup your chats and restore them later if you want to. Finally, there's link preview, which by no means is a unique feature, it's already available on most chat apps. In case you're not already familiar, it's basically a box which tells you what the link is about before you open it. With these new features, Google is surely going to get a bunch of new users but will it ever be able to go against WhatsApp? Only time will tell.
Microsoft Launches a New Version of Windows 10 Called Windows 10 S
Aside from the Surface laptop, Microsoft also managed to make some news with the launch of Windows 10 S, an operating system designed for education-oriented systems and low-cost computers. What does the S stand for? Well, nothing in particular but Microsoft says Windows 10 S is streamlined for security, simplicity, and speed. It will boot 15 seconds faster than a conventional Windows 10 machine. The biggest difference between Windows 10 S and any other version of Windows is the fact that it can only run apps downloaded from the Windows Store, thus locking down the system from harmful software installation and doubling down on security.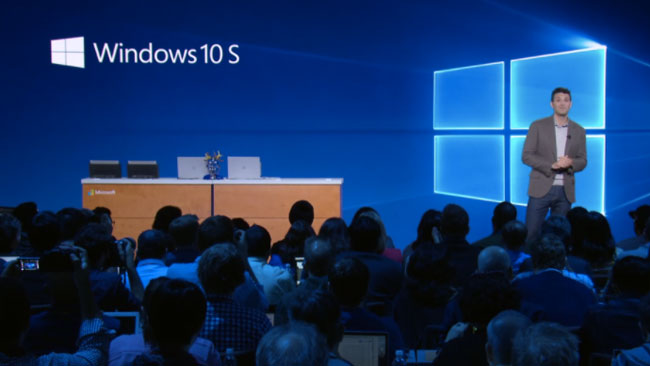 Windows 10 S will also come with Microsoft's Bitlocker encryption system for securing your files in case of theft. So the biggest caveat with this new version of Windows is going to be the lack of apps, full fledged desktop apps are not available via the Windows Store and to make such apps compatible with Windows 10 S the developers are going to have to bundle their apps in a specific way. Thus raising the age-old problem of convincing developers to build on top of Windows. What do you think? Will Windows 10 S stand for success or will it suck like Windows RT? Let us know in the comments below.
Google Suffers a Massive Phishing Attack with Google Docs
This week Google suffered a massive phishing scam through Google Docs, a lot of users got emails regarding collaborating on Google Docs which was a phishing attack instead. The key difference between this and a very simple email phishing scheme is that this doesn't just take you to a bogus Google page and collect your password – something you could detect by checking the page URL.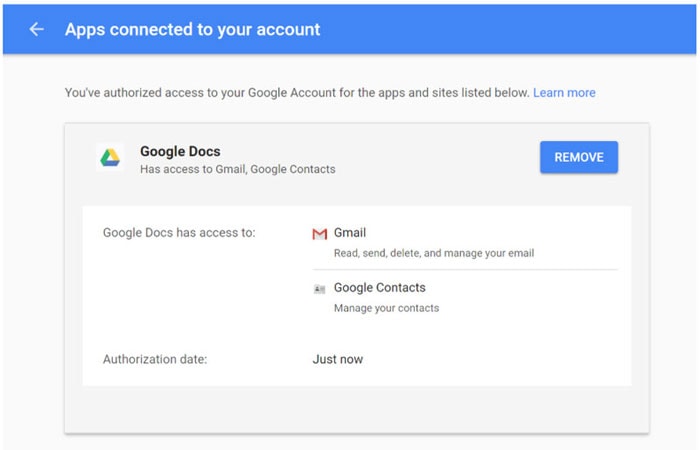 It works within Google's system but takes advantage of the fact that you can create a non-Google web app with a misleading name. In a statement issued this afternoon, Google says it's taken measures to stop the spread of the attack and resolve the problem at its core:
We have taken action to protect users against an email impersonating Google Docs, and have disabled offending accounts," the company said in a statement. "We've removed the fake pages, pushed updates through Safe Browsing, and our abuse team is working to prevent this kind of spoofing from happening again. We encourage users to report phishing emails in Gmail.
If you had received any such emails and had accidentally clicked on the link, please make sure that you change your password and that you have disconnected apps from the "Connected Apps and Sites" screen like the one shown in the above screen.
It's all about the end for now, but we will be back with more happening tech news next week, till then keep reading.