Hello, everyone, it's Friday, April 7th and the sun is already streaming the planet at full capacity. While the planet becoming a sauna is always a delightful topic to debate on, we'll follow our weekly tradition of the tech news instead. This week's news covers YouTube's new policy for serving ads on channels, Microsoft releases the specs for Xbox Project Scorpio, Apple reveals details about the successor to the Mac Pro and the upcoming iMac and new leaks surface for DJI's new drone. This list is quite exciting so without keeping you waiting any longer, let's get right into it.
YouTube Announces a Policy Change for Monetization on the YouTube Partner Program
YouTube has always had a love-hate sort of a relationship with creators and the same goes with creators on the platform. They are pretty vocal about their grievances but they stick on to the platform because of the audience. In the past, YouTube has managed to be an ass to the creators who make the platform thrive. One example would be when they decided to tweak the notification mechanism for videos from channels a user is already subscribed to. Another one would be when they started removing ads from videos which used foul language.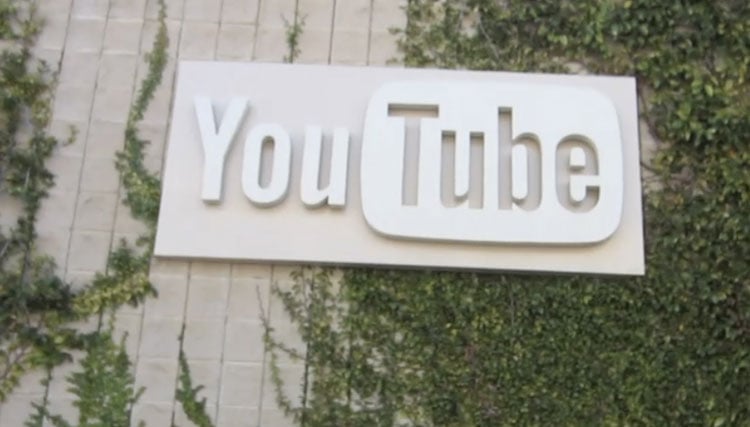 If you are familiar with PewDiePie, this is pretty much no news to you. Keeping up its old tradition of making uninformed decisions which directly affect the creators of the platform, YouTube just announced that they will no longer serve ads on channels with less than 10,000 views. The YouTube Partner Program started 5 years ago and was a major reason for YouTube's success. It essentially allowed anyone with content to share it on YouTube and instantly make money from it. But soon enough it became a problem for YouTube as people started uploading content owned by other channels just for monetization. This new threshold of 10k views is here to make it easier for YouTube to filter out those imposters. The 10,000 views limit is also decent enough as it keeps the barrier to entry pretty low for newcomers while not discouraging them from applying for the YouTube Partner Program. Only times will tell if this move was justified or not.
Microsoft Reveals the Specs for Xbox Project Scorpio and it's Going to be the Most Powerful Console Ever
Microsoft entered the console business in the year 2001 and it knocked the socks off of people's feet with the first Xbox. It was revolutionary for the time. Fast forward to sixteen years later and we have the Xbox One, one of the most innovative consoles which bundle up as a central entertainment system. In combination with the PC gaming market and their console business, Microsoft is clearly one of the big players in the gaming industry. The company which comes close to giving the Redmond giant a tough fight is Sony with their PlayStation. Xbox One has been doing pretty well in terms of sales. But last year, Microsoft showcased the future of the console to the gaming fans with the announcement of Project Scorpio and while most of the details were shrouded in mystery, it sure as hell looked like a big upgrade.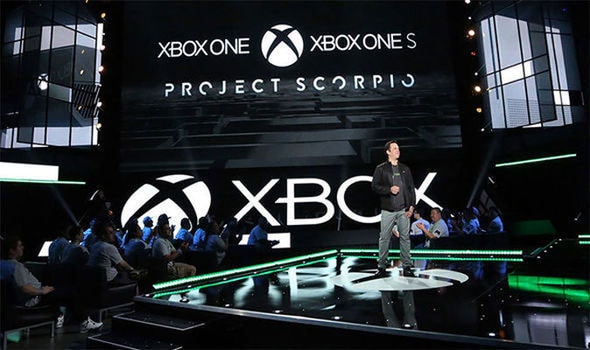 Well if you are one of those people who've been waiting eagerly to scoop up more details on this console, rejoice, as Microsoft just released the specs of this console and boy is it a beast. The console will be powered by 8 custom x86 cores clocked at a whopping 2.3 GHz compared to the Xbox One' s 1.7 GHz Jaguar cores. The GPU inside Project Scorpio would be 40 customized complete units at 1172MHz. The memories capped at 12 GB GDDR5 and on the storage front, it comes with a 1TB hard drive. The console will be 4K ready and will include an optical 4K UHD Blu-Ray. These specs will undoubtedly impress the games who obsess over CPU speeds and graphics fidelity. Where Microsoft would need work would be on titles as most of the Japan made games are still available exclusively on Sony's PlayStation For Scorpio to truly compete, Microsoft will need to ensure that it has a lineup of games as impressive as the PlayStation 4's.
Apple Reveals Details About the Successor to the Mac Pro and the Upcoming iMac
When it comes to pushing the limits of their productivity, most people prefer the Mac as their workhorse. It's a well-designed unified experience which is accounted for by the seamless integration of the software and hardware. Creators and professionals consider the mac to be the go-to choice for getting a device which doesn't get in the way of the work. All said and done. The Mac line is pretty wide. With laptops as casual as the new Macbook to absolute beasts of a machine which is the new Macbook Pro. This wide spectrum of choices allows users to get the device that fits their needs. Now, speaking of needs, they can be as minimal as web browsing and typing documents to editing high-resolution 4K Videos and the Mac line accounts for all of them. The Mac Pro, is currently the top notch device that Apple manufactures for professionals and boy is it old. It was launched at WWDC 2013 and it's lasted way longer in the market than it should have. Apple made some pretty bad choices while building the Mac Pro and that was the reason for the sluggish sales and adoption.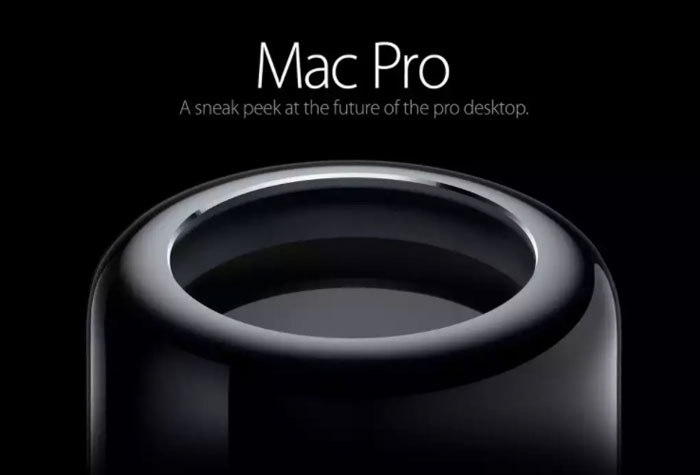 This week in a private interview with select journalists, Apple made some bold statements about the Mac Pro and the future of its desktop and workstation line-up. Apple admitted that it's well-designed trash can Mac Pro was indeed a mistake as it hasn't aged that well. The Mac Pro was designed to house 2 smaller graphics card but unfortunately, the industry never moved in that direction. Being able to put in larger GPUs required a different system architecture and more thermal capacity than Apple accounted for. Their main focus was keeping the design compact and the machine as quiet as possible. This is an explanation as to why the Mac Pro has gone 3 years without a spec bump. The thermal issue of the Mac Pro restricted Apple's ability to upgrade it. Apple understands that they made a mistake by ignoring the pro users of its products and promised that they will soon come out with something to replace the current Mac Pro ( most likely a new Mac Pro) but meanwhile they're upgrading the specs of the existing model. They also spoke about the iMac and confirmed that an upgrade is due this year, alongside a Pro display which would be designed and manufactured by Apple. If the speculations are any proof we won't get to see the new Mac Pro until 2019 but for those who are willing to shed that $3,000+, I guess it would make more sense to wait for the release.
DJI's Latest Drone Leaks Online
When it comes to drones and aerial photography the first name that comes to anyone's head is DJI. They are the company behind the Inspire, Phantom and the newly announced, uber- compact Mavic Pro. If you binge on YouTube you might have heard about Casey Niestat who does some awesome cinematography in his daily vlogs using these drones. Till date, the DJI Mavic Pro has been the most travel-friendly drone made by any company. It has a solid build and quite literally, it fits in a pocket. Well drone enthusiasts, we have some exciting news for you which may take you by surprise. DJI is working on a new drone which is supposedly even smaller than the Mavic Pro.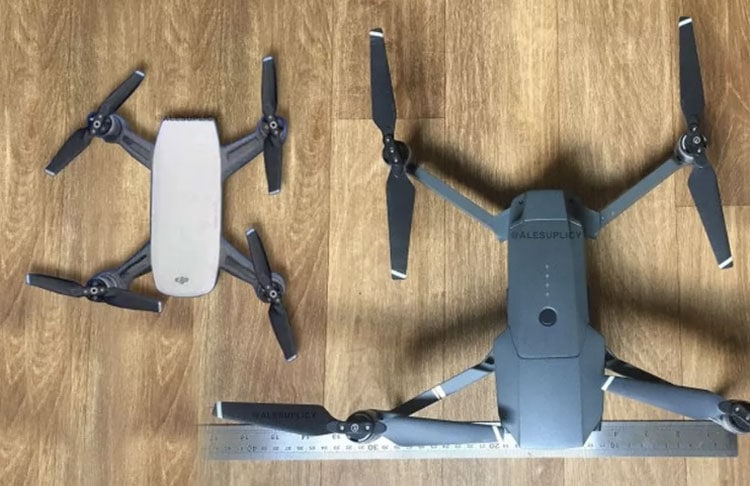 The Mavic is already the benchmark of performance and portability in the drone market, making something even smaller than that would be a true feat for DJI. Leaked images of a new drone called Spark popped up on Chinese DJI forums and it's expected to launch pretty soon. DJI has not confirmed the Spark's existence — though it did recently trademark the name. The images and videos now floating around the web — which show a tiny, almost handheld drone with a vertical tilting camera — make clear the drone could be a lower-cost "selfie" variety designed to quickly snap photos and videos. All we can do as of now is sit tight till DJI makes an official announcement. History has it that everytime DJI announces a drone, it's a global success and sets a benchmark. Let's hope that Spark brings home the same glory for DJI as all their past drones.