A company is only as good as its employees. It's crucial to keep employees satisfied to ensure your business continues to operate smoothly. After all, happiness is undeniably linked to productivity. It's in your company's best interest to retain as many employees as possible because valuable resources are spent on onboarding new hires. 2020 was a year plagued with uncertainties and unprecedented workplace changes. From telecommuting to reduced in-office staff, our way of life was forever altered. Read how you can improve employee satisfaction in the new year. 
1. Offer Health and Wellness Benefits 
The ongoing pandemic has caused many employees to worry about their health, and more importantly, their financial ability to cover bills in the event they get sick. Offering a substantial health insurance package within your means is necessary more than ever before. In an open enrollment survey conducted by MetLife, 48% of employees stated health insurance is more important this year than last. 
Additionally, you want to let employees know that they'll be taken care of while on the job. A defined workers' compensation policy will guarantee employees will have time off to recuperate if they get hurt while at work. Implementing workers compensation claims software can help you remain compliant with workplace state and federal laws. 
2. Don't Micro-Manage
Although it's tempting to check up on your remote team often to ensure they're being productive, it's important to trust them. You want to support your employees without overstepping your boundaries. Micromanagement is not as useful as you think it is. In fact, it will only demonstrate the lack of confidence you have in your employees. Additionally, if you're highly involved in their projects, it'll limit their opportunity to grow their skills. Your employees were hired for a reason, trust that they'll always do the right thing for the company. In return, employees will be able to work much more freely and confidently.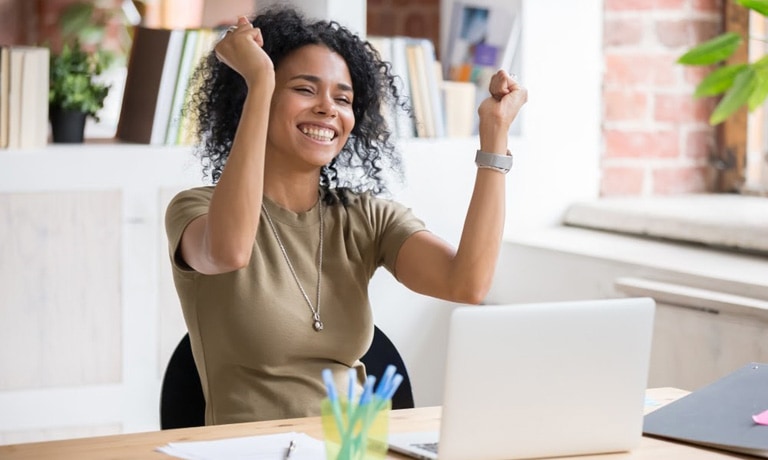 3. Communicate Openly and Transparently 
Transparency is the key to ensuring your employees continue to trust your company and management skills. You want to keep employees in the loop about company policy changes and decisions that are made by upper-management. Additionally, you want to include employees in the decision-making process. It's in your best interest that they are on board with whatever changes you're thinking of enacting. Not only will this strengthen your relationship with them, but also make them feel like they're shaping the future of the company. Lastly, share financial data about your business with employees, if you can. Sharing sensitive information like this will create a mutual understanding of how the company is able to operate. 
Employees should also feel comfortable approaching management and HR. Opening the lines of communication will allow employees to feel at ease sharing their concerns or thoughts. According to Achiever's 2020 Engagement and Retention Report, 90% of workers said they were more likely to stay at a company that took and addressed feedback. Remember that not all employees will feel comfortable coming forward with their experiences. To help shy employees, allow them to submit anonymous feedback. It's important that all your employees feel valued, heard, and seen. 
4. Offer Opportunities for Growth
Invest and support employees who want to further develop their skills and make an impact in their careers. Offering training, mentoring, and coaching will help employees grow and continue engaging with your business. You can also offer online learning courses and support them financially if they wish to continue their education. This will create strong leaders and thinkers who will be ready for more responsibility within your company. 
Moreover, it's important to meet with your employees to discuss their goals and future endeavors to find ways you can further assist them. 
5. Recognize Achievements 
Creating a culture of recognition guarantees your employees feel valued and appreciated for their hard work. Employees who are complimented also perform better than those who aren't. There are numerous ways you can acknowledge employees. For instance, a company newsletter or blog post will put the spotlight on employees and let the rest of the company know about their accomplishments. Sharing a quick social media post is also a great idea.  Remember that employees are the essence of your company. Treat them with the utmost respect and they will do the same. In 2023, make sure your team is taken care of and satisfied with the 5 tips covered above.