Studying is quite literally the only sure way to truly succeed in school and beat the competition. Let's be real – education nowadays is all about competing. Students are writing each paper with the goal to impress and get the highest grade. They study hard for exams and go through endless lists of research paper topics to achieve the highest academic performance and build a skill set that will give them an amazing chance at a successful career.
That being said, you'll probably spend hours in the library and over the books trying to nail every exam. As long as you have the right mindset and go through the required materials, you can achieve great academic performance and secure a good position in a fine institution or company.
Right now, if you go online and search for apps that could help you, you'll come up with thousands of different choices. The numbers are only growing, which makes your choice less than simple. There are apps for everything from organizing the schedule to making notes for your exams. You no longer have to spend hours making flashcards out of paper or going through your written textbooks to find a single piece of information. To be more, some apps even help you concentrate and eliminate the distractions, not to mention the apps that allow you to record audio notes instead of writing.
Best Apps for Students Today
You are now able to hire a research paper maker to do your homework, but when it comes to exams – you're pretty much on your own. This is why you need any help you can get to prepare for the exam sessions. Let me present you with the top 5 apps that every student should download on his or her phone before the exam session approaches.
1.  Evernote
Evernote is a must-have app for any student regardless of his level or field of study. Notes are crucial for the learning process. Without them, you can hardly keep everything organized or memorize what exactly you'll need for the exam.
Consider Evernote to be your writing helper when it comes to note-taking. Instead of having to write everything down only to struggle with finding the data later, you can use this life-changing application and organize everything with ease.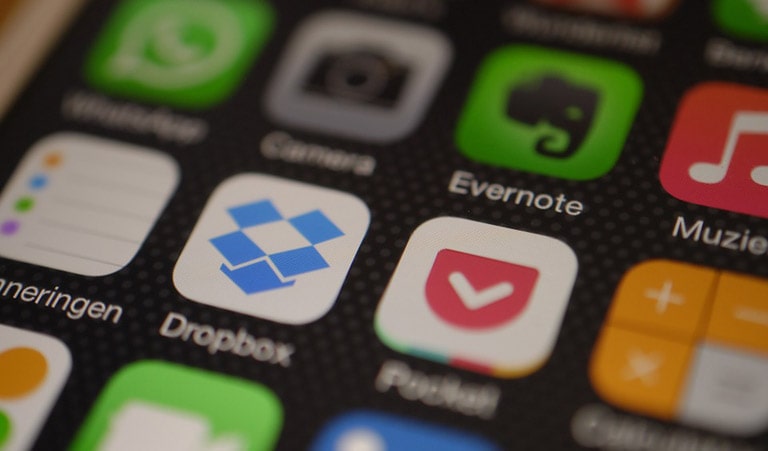 What will this app do for you?
The app will help you keep things streamlined in a single location. You can use it to create attachments, checklists, links, make audio recordings, and whatnot. By using the free version, you get access to your notes across two different devices, allowing you to use both your phone and laptop to study. The Evernote Plus option offers some extra features, as well as unlimited access from different devices.
By digitalizing your notes, you can simply use the search option to find anything you need. You no longer have to go through all the pages of carelessly written notes during classes to come up with creative capstone project ideas or find the definition or an answer to an exam question when you study. In other words, Evernote is your modern way to take notes – easily and without the mess.
2.  Quizlet Go
It's time to forget about the paper flashcards. This is a technology-led time and spending hours on making flashcards out of paper is simply a waste of time. Right now, you can use apps like Quizlet Go to create your own flashcards that you'll access on a device or print out for the study sessions.
This app has enjoyed increased popularity in the past few years, which gives you access to endless ready flashcards to purchase and download. If you don't have the time or aren't up to making flashcards for every subject, this is life-saving!
3.  My Study Life
My Study Life is free to use and is a marvelous way to organize everything. You can use it to keep track of your assignments and classes, as well as organize your time when exam sessions approach. The app allows you to synchronize all data in a cloud and access it from several devices. It also works offline as well as online.
4.  XMind
XMind is currently only available for iOS users and it comes at a cost, but what you'd be getting is definitely worth the price. This is the app that you'll use to clarify your thinking process, manage the most complex information, as well as capture all of your ideas. The app allows you to use charts to increase your efficiency and focus your energy on the studies. It can be synced with Evernote, too.
5.  Dragon Anywhere
All that writing can make anyone frustrated. But, what if I tell you that you have access to a personal stenographer right there on your phone? Dragon Anywhere is cheap to purchase and you can use it to dictate notes and papers by using your voice. You can even make edits without typing, which makes it the perfect app for a busy student.
Conclusion
To meet every deadline and get high grades on exams, you'll need some help. Modern education is highly demanding but thankfully, you have access to all kinds of technology. The use of websites and tools decreases the amount of time you spend on assignments and studying.