The book A Mind of Numbers describes the brain as an organ with amazing capabilities that did not come with an instruction manual. Consequently, we have to consistently identify, evaluate, and implement skills and techniques for cracking various challenges encountered while studying.
Despite the internet presenting a vast collection of study resources for scholars, finding relevant material you need for your study online has never been easy. An excellent online research strategy demands patience, adept detective skills, a sound search strategy, and much more.
So, how to enhance your internet research for studying?
1) Build Concept Groups from Your Research Topic
Research topics are based on reasonably independent concepts that, when combined, define them. They are a category of knowledge which forms part of the larger picture constituting a study. Let's take an example of the study theme: Estimating the size of Australia urban populations using remote sensing.
We can break down our topic into the following concept groups:
Estimating the size of urban populations using remote sensing
Size of Australia urban populations
Australia urban populations
Remote sensing
Formulating concept groups dissects a study topic into sections that will ensure the subject matter is unbiasedly covered when coming up with search terms.
2) Develop a Set of Search Terms for Each Concept Group
Search terms are keywords used when discussing the concept. They can be found in the title of the discussion or abstracts of literature covering your topic of study. For instance, we can derive keywords from our study theme above as follows:
Topic: Estimating the size of Australia urban populations using remote sensing
| | |
| --- | --- |
| Concept group | Search Terms |
| Estimating the size of urban populations using remote sensing | Estimating, size of the urban population, remote sensing, size |
| Size of Australia urban populations | Australia, urban populations |
| Australia urban populations | Australia, urban, populations |
| Remote sensing | Remote, sensing |
Search terms make it easier for search engines to mine out content relevant to your queries from millions of readily available databases. On a different note, while comping up with search phrases, always considered the synonyms to these terms as they are also critical in identifying relevant content on the web. For example, the word 'urban' in our topic is synonymized by built-up, town, city, and non-rural.
3) Always Judge the Reliability of Web Pages
Don't just take the first search results you get without questioning the legitimacy of your web source. A typical case is when exploring the web for Australian professional essay service. Out of the hundreds of pages that will pop-up for the essay writing service results, you must assess the reputation of each site you consider to avoid trusting the wrong entities with your assignment.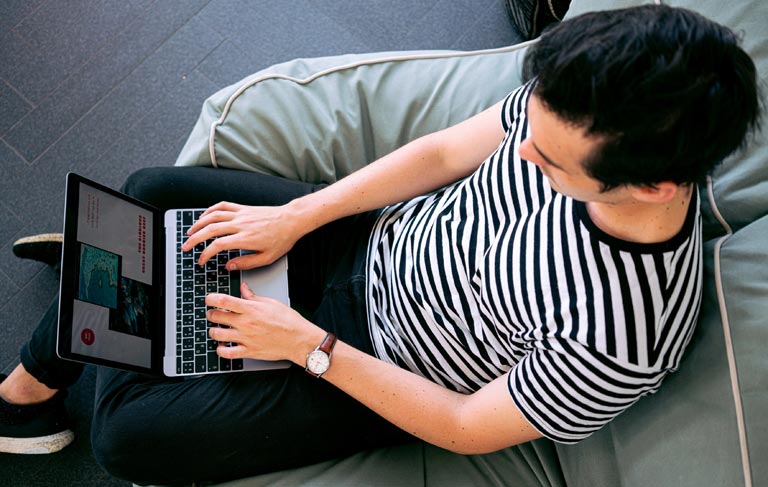 Several critical factors to consider while gauging the authenticity of web pages include:
Objectivity

– What is the nature of the organization behind the web page?
– Is the text an advertisement?
– Does the site seem to only present one side of a controversy?

Currency

– When was the page written?
– When was the information from any graphs or charts gathered?
– Is the information kept current?

Reputation

Some organizations, such as the UN and NASA, have a reputation for reliability in terms of the technical content they publish on their websites.

Control

– Be cautious of sites with many contributions and little or no editorial control as they potentially contain a blend of reliable and unreliable information.
– For example, Wikipedia has not considered a good online research source as it has no reliable editorial control.

Accuracy

– Based on your knowledge of the subject matter, is the information published on the site correct?
– Are there errors such as grammatical mistakes characterizing the information?

Authority

– Who sponsors the webpages?
– What are their qualifications?

Documentation

– Did the authors cite their sources?
– Are they cherry-picking citations to support their arguments?
4) Cultivate Good Browser and Search Engine Utilization Research Skills
The good browser and search engine utilization techniques are part of how to research effectively. Familiarize yourself, especially with Boolean Logics and Operators, which are search commands that easily retrieve records relevant to your study.
Know when to use brackets and combine concepts using the boolean operators AND, NOT, and OR. For example, we can search our previously mentioned topic as 'Estimating the size of Australia urban populations AND remote sensing NOT growth OR greenspace OR weather.' Such a search delivers more specific results.
5) Leverage on Multimedia Sources
Another significant consideration that will help you with how to do research is utilizing multimedia sources. Sometimes, concepts such as mathematical derivations can be involving to grasp when expressed in written words, symbols, and numbers. Consequently, multimedia sources such as those, including video tutorials can be a fun and easy way to learn facts.
6) Do Not Let Distractions Stand in Your Way
Finally, despite one having all the research tips at hand, the internet presents multiple hurdles detrimental to useful research. Therefore, you need to be objective in your online explorations and avoid distractors, such as watching irrelevant videos on Youtube or chatting with friends on social media platforms that are just a few clicks away.