From the moment we open our eyes to the world, our attention is always caught by movement and lights as well as sound. The combination of these three continues to grab our attention and stimulate our minds well into our old age and until the day we die. So it is no surprise that when the age of technology took hold of our societies, businesses all around the world made sure to take advantage of advertising their products and getting the word out there by using these very stimuli using digital signages.
This medium of advertising will always take the cake because it's almost like a blank canvas with endless possibilities in terms of size, interactivity, and creativity. You'll find specific Digital Signage Experts that provide the best service and will always have 'a unique team of professionals with extensive experience planning, designing, building, and managing retail shopping experiences and digital out of home networks' that can guide you through the process of getting your product out there. But while there are professionals that know how to get the job done, it's always important for you to stay well informed as well, so that you know the latest ideas and what really is up for grabs in the market.
This is why we're going to give you insight into 5 things you probably didn't know that digital signs could do!
1. Boosts Brand Awareness
Because the reach of digital signage is so wide in its scope, it can impact people on a larger scale. Having your brand displayed in an interactive and attention grabbing way in a number of locations will definitely get the popularity of your brand soar to new heights.
Being able to play around with visuals, size, and the level of interactivity gives you the freedom to reach different people with different interests in different ways and thus touching on a wider audience of people.
2. Longevity
Digital signage will certainly last much longer than any other kind of signage out there. The way the screens are made are much more robust and will withstand any kind of condition a whole lot more than non digital signs. There's also so much more to be done with these kind of signs. They're not one trick ponies, so along with being able to last long, there can be constant updates and the quality of the images alone is enough to get them on the top of the signage race.
3. Promotes sales in a big way
It's no surprise that why you see an image of something, you think about it, and when that image is enticing and appeals to you, you will immediately consider buying into it. Digital signage goes a step further in doing this by being interactive. It's not just merely an image, it can be a moving image, with words and expression through movement and colors, as well as interactivity at times, and this takes the prospects of bringing in sales to a whole new level. Digital screens that allow the buyer to delve more and more into the product on display helps solidify their need for it.
4. Preoccupation and Patience
Many businesses not only choose to have large digital advertisements on the streets of any given city, but they can also have these displays set up at their place of business and stores. This is something that holds an advantage that not many are aware of. When there are large crowds of people at your store, it's easy for them to get irritable and impatient. But with interactive and informative digital displays on site, this allows them to stay preoccupied, and creates a new sense of patience as they wait their turn to purchase your product or speak to a representative. 
5. Efficient Interaction
Digital interaction through signage is something that is effective for both the customer and the employees. It can make transactions run much smoother and it allows them to discover details about the business in question to their liking and needs. You have the freedom to implement as much information as you like with interactive signages and this way, you have the opportunity to present so much more to your employees and potential customers.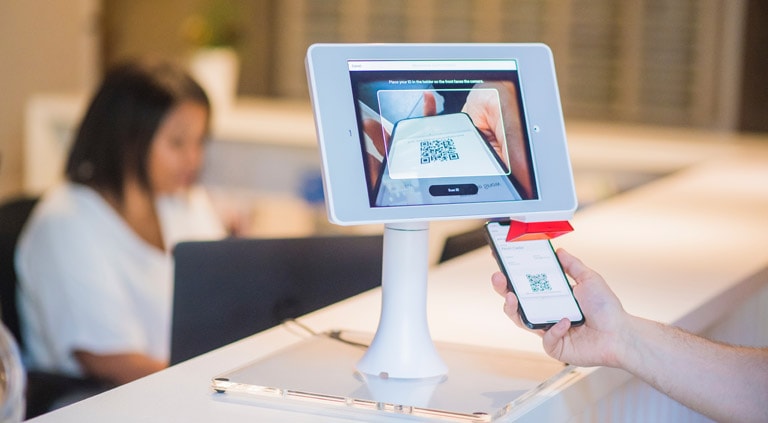 Digital Exposure
The scope of what you can do through signage that is digital is so wide and has so many possibilities to build on, and this is what makes it extremely efficient and exciting for any business looking to get their brand out to the world. The prospect of being able to use moving images as well as interactivity on both a large and a small scale is something that will not go out of style any time soon. As technology advances, so will the options for how far digital signage can go, and how much they can impact the growth of your brand and business, as well as giving a sense of convenience to your customers and employees alike.