Everyone's talking about the cloud right now, and chances are extremely good that you're using one or more cloud-based services to perform your daily tasks. It's actually so ubiquitous these days that a lot of people don't even realize that they're using it until they really think about it. Maybe it's because we've gotten so used to the Internet-based life that having net-friendly services only seemed to be a logical extension rather than an exciting innovation (although it is arguably part of the Internet's evolution), or we're not sure what the cloud is. Either way, we're recognizing its value in modern life now.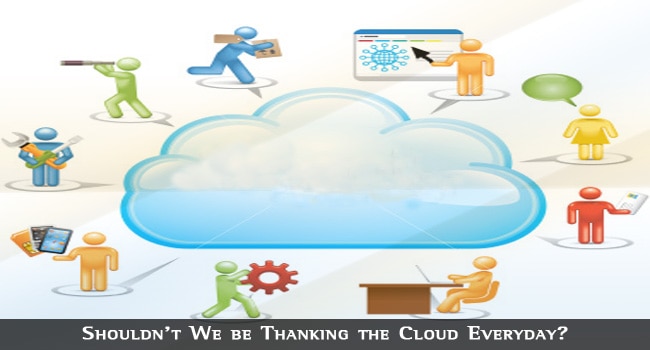 Businesses, most especially, are going nuts over the cloud
The economic recession over the last few years not only triggered the rise of small businesses (primarily due to problems in employment), but also the need to make enterprises less bloated and more efficient. Many people had to, as some say, "trim the fat" in order to truly succeed in this new world order. It doesn't matter that the economy has been steadily improving – we've gotten into the habit of avoiding redundancy in favor of good, effective organization. And the cloud makes it easy.
See Also: Investing on the Cloud? Read These Security Tips First.
As detailed in a RingCentral blog entry by RingCentral Care Representative Ben, there three main benefits to using the cloud for your company's day-to-day operations:
Increased collaboration, through cloud-based file storage and sharing services like Dropbox, SkyDrive, and SugarSync. Rather than having to physically take important documents home (because they're in hard copy form or are stored in a storage device), you can just access them through a secure online account. By sharing files with coworkers, you can actually create and modify your files collaboratively without having to be in the same room.
Remote work, through programs like Salesforce, gives people the ability to work from anywhere they want. As long as you have Internet connection and adequate computer capabilities, you not only have access to relevant information but also have ALL the tools necessary to perform and document the task. This has the added upshot of boosting employee morale.
Cost savings, through the fact that the cloud diminishes the need to rely on devices, which in turn makes maintenance a near-negligible factor in your spending. It also allows you to not have a physical office (because you can work from anywhere); even if you do, you don't need to get a very large space (because you don't need bulky hardware anymore). Your savings in this context are nothing to sneeze at.
See Also: A Cloud Migration Primer.
You don't even have to be a "modern" business to enjoy it
In another post on the RingCentral Small Business Blog, Ben shares the story of Rich Harris – a lawyer who virtualized his practice through cloud-based services. Specializing in insurance and injury law, you'd think that Harris wouldn't need to modernize his services because he's in a traditionally lucrative line of business. But the truth is that his work often requires him to travel a lot of the time, and as such mobility and flexibility contributes positively to his efficiency. The physical office, in the meantime, was optional at best and an unnecessary cost at worst. The cloud made his "traditional" business BETTER.
Given all this, we really should be thanking our lucky stars that we have the cloud – success has never been easier or more affordable.