An entrepreneur has to pass through numerous crucial kinds of stuff for starting a successful eCommerce business. Technically speaking, developing a professional website, finding the best online selling platform, and choosing the right product, hosting, and marketing are a few important things to take care of. You need to hire eCommerce developer that is capable enough to solve all aspects of web development and other related matters required for running an eCommerce website smoothly and effectively.
Let's have a look at eCommerce business and useful tips for hiring a leading eCommerce developer for creating a professional eCommerce website.
Starting an eCommerce Business for Passive Income
Ecommerce business is one of the very effective options of earning passive income if you have a good website developer who is capable of developing, maintaining, and improving your website remotely. Ecommerce business has already become a giant marketplace worldwide. You can sell numerous products by establishing a partnership with Flipkart, Amazon, eBay, Alibaba, and the likes to generate passive earning through eCommerce business.
According to Statista information, the global market of retail eCommerce is projected to cross $6.542 by 2023 from the present market volume of about $3.535 in 2019. The volume of business-to-business B2B eCommerce is about $12.2 trillion in 2019, which is 6 times bigger than B2C eCommerce worldwide.
Most Important Steps for Starting an eCommerce Business
Whether you are starting your business for passive or active income, you need to take certain technical as well as managerial steps for establishing an eCommerce business that runs successfully. A few major steps are listed below:
You should have a solid business idea that you think is workable and profitable
You should make a complete plan of your business from technical, financial, and managerial perspectives
You need to purchase a suitable domain name and a right website hosting provider
You need to hire a leading eCommerce developer. You can choose a Magento eCommerce developer if you are using the Magento eCommerce platform. If you want to use WordPress as an eCommerce software platform, choose a WordPress eCommerce developer to hire.
Choose one of the popular eCommerce platforms that work well with the website technology you choose
Hire a leading website developer to create and manage your website perfectly
Develop a website and install the eCommerce platform
Add a great payment gateway to the website
Optimize the website for search engine ranking
Start a marketing campaign to generate leads
Use social networking sites for increasing sales
Keep improving the website performance and resolving any issues continually
Importance of Choosing an eCommerce Web Developer Rightly
Any eCommerce business is fully dependent on the creation of a great website that uses the latest technologies, tools, and techniques to improve performance and create a great user experience. All this can be accomplished only with the help of a great eCommerce web developer. Let's talk about the top 6 moments when you need the services of a professional developer.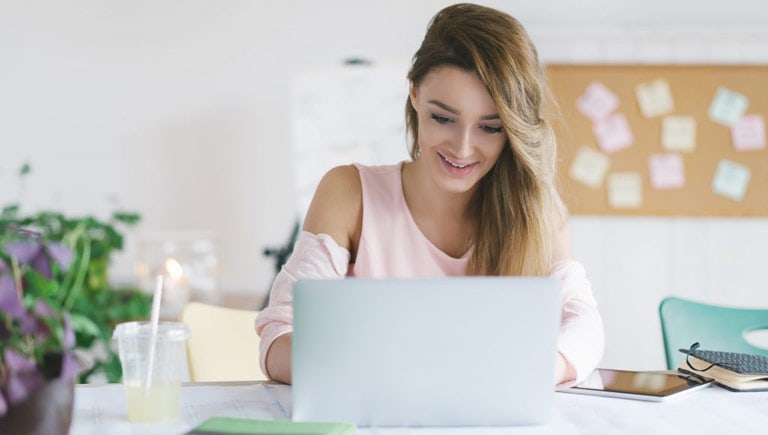 #1 While Choosing Website Technology
If you don't have the right web developer, you may choose the wrong technology for your product that you are focusing on. This may lead to disastrous outcomes. So, you should have a qualified eCommerce web developer while choosing the website technology.
#2 While Designing eCommerce Website
The website design of an eCommerce website plays a very vital role in improving sales, reducing bounce rate and shopping cart abandon rate, and improving user experience. So, you need a skilled and qualified web developer at the time of website designing.
#3 While Choosing an eCommerce Platform
Many eCommerce platforms run excellent on one platform but create problems on the other one. So, choose the right eCommerce platform that will run perfectly on the backend of the website.
#4 While Implementing Customer Requirements
This part of web development is very crucial. Your website will take a blow if your web developer does not understand the business requirements properly and a product is developed that is not perfect for the business. You need a great developer at the time of understanding and implementing the business requirements.
#5 While Choosing Plugins and Tools
A perfect developer can help you choose the right tools and plugins that will work perfectly to create a great user experience.
#6 While Measuring and Maintaining Website Performance
You need a great eCommerce developer who understands the website performance and troubleshoots the problems and performance bottleneck. So, you need a great developer who can remove all such kinds of issues.
Top 8 Useful Tips for Choosing the Right eCommerce Website Developer
You need to take care of numerous things while choosing the right eCommerce website developer. You need to check both technical as well as management-related skills of a developer. So, it is tricky to choose the right developer that your business needs. Make sure to follow the following top 8 useful tips while hiring a right eCommerce web developer.
#1 Always Choose Latest Web Technologies
Ask the developers about the major web technologies he/she is expert at. For instance, HTML, CSS, WordPress, Magento, WooCommerce, PHP, Python, JavaScript, Angular JS, React JS and the likes are a few examples of major technologies used in modern web development.
#2 Experience in Similar Field Is a Must
You should make sure that the website developer that you are scrutinizing has experience of working in a similar kind of environment that you want to create. If he/she has no such experience, just don't choose.
#3 Always Check for Portfolios
Always ask for portfolios and references. This will help you get an insight into the final product and quality of work. You should visit the previous eCommerce websites thoroughly and check out the main features of the website. Make sure the performance, quality, and design are up to the latest KPIs and standards.
#4 Inquire about Software Development Methodologies
Software methodologies play a very important role in the successful completion of an eCommerce website. So, you should inquire about the development methodologies that software developer is an expert at. Agile is the most popular methodology used for software development.
#5 Make Sure Developer Has an Opinion
Ask about the project bottlenecks and problems, and their solutions. If he/she has his opinion, assess the opinions and interests of the developer.
#6 Ensure Interpersonal Communication Skills
Communication plays a very vital role in web development projects. Evaluate the communication skills of a developer before hiring for the project. A good developer should be a good listener and a great communicator.
#7 Ensure the Knowledge of eCommerce Industry Trends
Technology and design trends are very crucial in the modern eCommerce business. Ecommerce is a fast-changing domain of business. A good developer should be very well aware of the modern trends of eCommerce web development, design, and the latest eCommerce tools.
#8 Ask for References from Previous Clients
Getting feedback from the clients who the eCommerce web developer has worked with is very important. You should also talk to previous clients about their experience with the developer. This will give you insight into the personal and technical skills and personality attributes of the developer you are considering to hire.
Final Takeaway
The global market of eCommerce is growing rapidly all over the world. Running an eCommerce business through an affiliation program with major online stores has become a popular source of passive income for many professionals. You can succeed in starting an eCommerce business by following the above-mentioned steps and hiring a leading eCommerce web developer by following the useful tips mentioned in this article.