Robotics has taken the world by storm. It has changed the way day-to-day tasks are handled. As technological advancements continue to emerge every day, you can imagine the massive changes robotics will bring a couple of years down the line when our kids become adults.
In this article, we are going to list down numerous ways in which robotics will impact our children in the near future.
Education
Currently, a number of institutions have started embracing and integrating robotics into their education system. For instance, there are online robotics courses at TekkieUni schools that teach young kids a programming language known as Blockly that allows them to code virtual 3D robots.
Tekki Uni School is not the only institution. Some governments have realized the importance of robotics and are slowly integrating them into the public education school system.
As the need for Information Technology continues to grow, more educational institutions will follow suit and robotics will be one of the major subjects in all systems of education. In no time, learning will be computer-based and personalized according to the students' capabilities and needs. It will enable each student to learn at their own pace.
Home
We are already seeing the impact of robotics in our homes. For example, some washing machines have delayed start settings. You can load the machine in the morning before work, and then schedule it to start washing a few minutes before you get home.
Additionally, there are vacuum cleaners that clean without human assistance.
With such advancements already creeping into our homes, a decade or two down the line, people will have fully automated houses with little or no need for human assistance. Cloud-connected robots will be more advanced with a likelihood of speech comprehension and better interactions with humans. Such upgrades will significantly change the look and feel of our homes.
Work
Walk into any large manufacturing company in China and you will see robots at work. These robots have become our 'co-workers' as they are programmed to perform specific tasks, which they undertake effectively and efficiently.
In the near future, we are looking at having 'co-worker robots' with voice recognition. Supervisors will be able to communicate with them through voice commands.  That is how we, or rather, I expect things to evolve.
Entertainment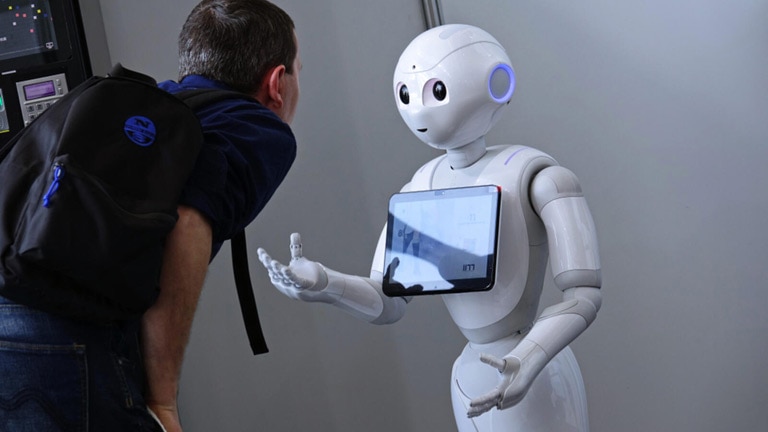 The entertainment industry today is not the same as it was a couple of years ago. For example, computer games were not as interactive as they are today.
Currently, the entertainment industry has started making use of virtual and augmented reality. This can be seen from the movies and music videos we see on television. It can also find itself into PlayStation games among other things.
As these advancements continue to emerge, we expect virtual reality to get deep-rooted into our homes, making it easier to have interactive communication with entertainment systems.
All in all, robotics is here to improve our living standards. As you can see, it has brought a massive industrial revolution, which is expected to advance as the years go by.