A recent study by DFC Intelligence showed that the number of people playing video games had grown to 3.1 billion in 2020. It turns out that about 40% of the world's population are playing games. Thanks to the development of the Internet, e-sports has gradually become more professional and involve tournaments, big cash prizes, and, most importantly, millions of viewers.
However, gaining such a level of experience and further participation in the tournaments always requires team play skills, as well as making use of Destiny 2 carry service or taking the advantage of boosting. Is it a good decision to play in teams? The answer is Yes, and below we will explain why.
"I Want to Become an e-sports Player: Where Should I Start?"
If you want to reach a good result, you can choose one of the following ways:
Make your own team and develop together;
Show yourself in the existing team at the championship and, perhaps, someone will notice you;
Get in touch with professional carry services and take individual lessons;
Get into the e-sports school — a place where leading teams and organizations will teach e-sportsmen;
Get at the top of the rating where you can easily be noticed and invited to a professional team.
However, if you consider becoming a cyber sportsman, the very first thing you need to decide on is the game that you will play. You need to understand where the competition is easier, where the prize money is higher, etc. It is better to take a closer look at Dota2, Counter-Strike, League of Legends, Destiny 2, and other popular games. Most likely, the game will require team play, which means that you need to look for team members, train with them, watch video tutorials, perhaps, even find a mentor who knows more about the game and can tell you how to play correctly.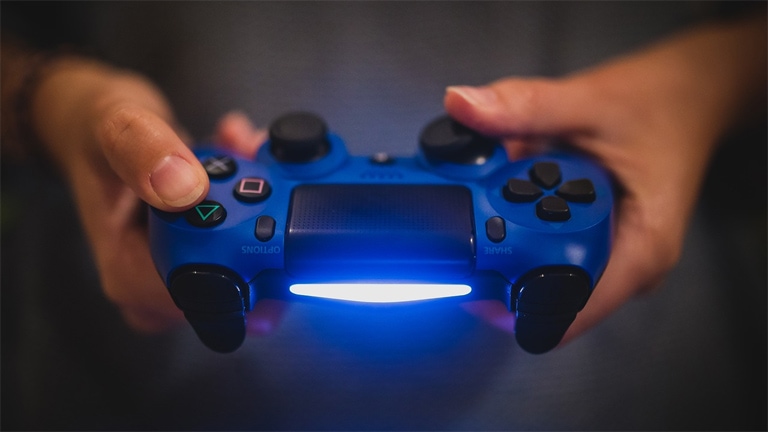 Five Reasons Why You Should Play in a Team
Playing in a team has more advantages comparing to individual gaming. Now, there is a huge number of platforms for finding teams, and the games themselves have a matchmaking option. You simply need to communicate, try to make your squad, participate in the tournaments, and slowly move forward.
1. It Is Fun
First of all, people start playing games because of fun. There is no better way to get distracted from the daily routine than playing your favorite videogame. Playing in a team gives you several important advantages: you can find like-minded people who share your interests and can play with you on the regular basis. Such communication will allow you to make new friends and enjoy your pastime.
2. There Are People Who Will Always Watch Your Back
Playing in a team also means that you develop together, share your experience with teammates, work on your strategy, and improve your overall performance. These people are always there to watch your back. Finally, they will share with you both the happiness of success and the bitterness of failure.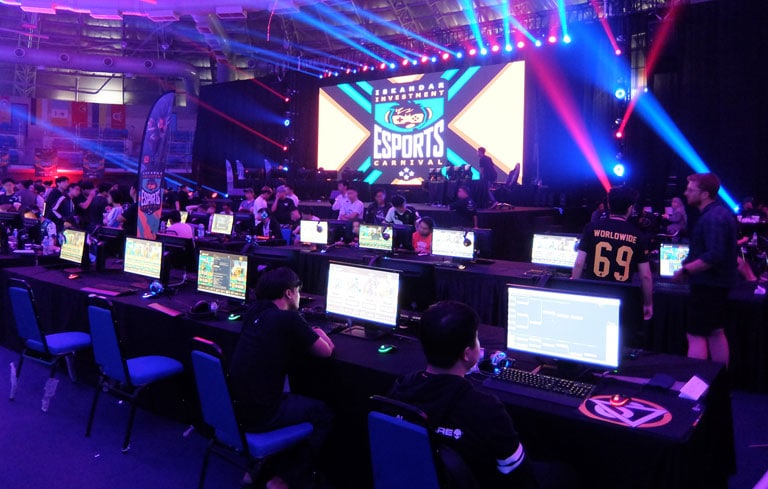 3. It Is More Effective
If you choose a team play, your partners can tell you about your mistakes, or vice versa, say how cool you are. Teamplay allows you to improve your strong sides and expect that your teammates will cover your weaknesses. Whatever you want to do, it is easier to do in a team.
4. You Can Make Your First Money in E-sports
If it was impossible to win money in e-sports, no one would be engaged in it, and there would be no such large organizations as Na'Vi and Astralis. A huge number of tournaments are currently taking place on e-sports sites. You can even find possible options on Google, having previously chosen a discipline and googling sites related to it. There are many such games in general, but the most popular ones are Dota2, LoL, CS: GO, Apex, PUBG, Fortnite, Destiny 2, etc.
5. You Can Find Your Sponsors
If your team shows good results, there is a good chance to find an organization that supports young players and will cover your expenses. Nowadays, such sponsorship is actively developing, as the teams realized that it is better to grow players themselves than to buy them from someone later.
In Conclusion
Many games are created for multiple players. Therefore, the overall result of the whole team depends on the successes and failures of every member. That is why players should learn to be part of the team and not just play for themselves. The interests of the group in this case should be higher than their own. Not to let your friends down, complete all your tasks, and play your role successfully — such skills will be useful not only in a computer game but also in the real world.