Years before, we used to talk about how the Web 2.0 revolution would change the way we play games. We'd estimates that browser games would become so popular than traditional ones. We also figured that graphics aspect would be boosted quite astonishingly. And the time is now — we now have an impressive amount of online games that suit the description. They are well-built, come with enough graphics resources and offer something unique in the long run. Among these, however, online strategy games seem to be the popular one, especially among the youth. When we dug a little bit, we found there are some reasons behind the success of such browser-based, online strategy games.
The Journey of Strategy Games — So Far
Before we look into online strategy games, we should have an idea about strategy games itself. One of those popular names to strike is Clash of Clans, which was an all-new level of multiplayer gaming. It attracted a lot of people in no time, being damn addictive and due to peer pressure. Even now, we have a notable amount of digital population that goes for Clash of Clans and other strategy games online. Then came the idea to use browser-level graphics and full-screen benefits for the same types of games. And, that's what lead to the big growth of browser-powered online games.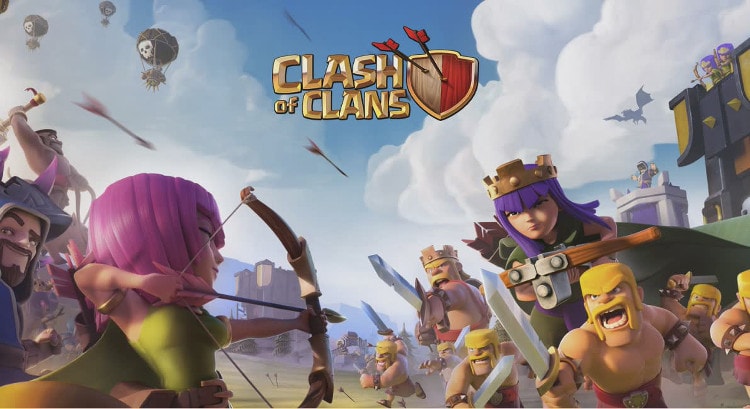 Why Online Strategy Games?
We already know why people like strategy games — probably because you do too. They bring about a real-life simulation of our several fantasies, be it a war, ship-sailing or the middle-age invasion. And, people love to win games using their own strategy and sense, instead of some random clicks and taps. These factors did work out in the case of the best online strategy games that you can play via a web browser too.
The Big Screen offered a more immersive experience for those who wanted to game. It was awesome for many reasons. Obviously, games like Throne: Kingdom at War were offering an immersive gaming scenario. When compared to the small mobile-phone screens, the big PC screens can do better, you know.
Better Graphics and Sound: While we acknowledge the awesome graphics that you now have in most smartphones and tablets, dedicated PC graphics are something different. Surely, best online strategy games you find are optimized for this kind of leverage. In the shortest time, you can have a superb level of graphical gaming. Personally speaking, I've tried the browser and Android versions of a game, and I'd surely go for the former mode.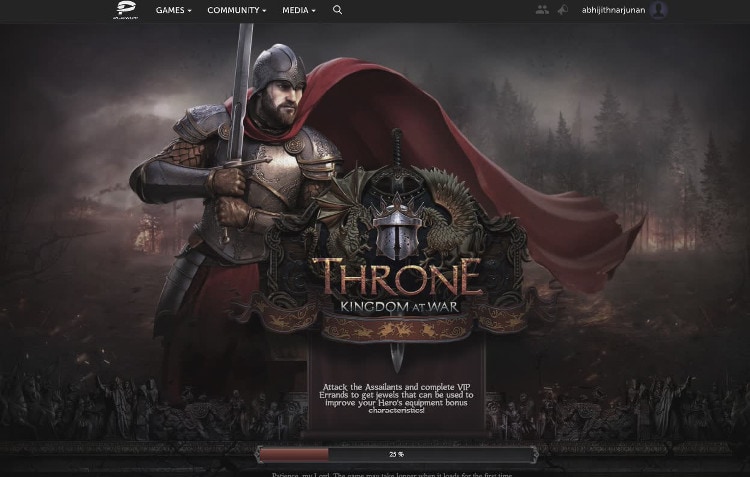 Enhanced Controls are also available in this mode of gaming. Thanks to the big screen, you have an overall view of what's happening in the gaming interface. Also, if you have a great laptop, UI controls are just superb. We believe this is a reason why even experienced strategy gamers recommend web-based online games.
The best part is that you just need a decent internet connection. All the graphics resources are downloaded and rendered in an effective manner. This makes gaming possible, even when you have an entry-level PC at your disposal.
The Aspect of Choice
Currently, there is a huge variety of online strategy games you can choose from. Even if you refocus into one single developer, there are games of almost every genre. For instance, our favorite is the War Simulators. It provides a kind of real, immersive feeling — thanks to the revolutionary graphics support and other features. Needless to say, almost all these online games have multiplayer support.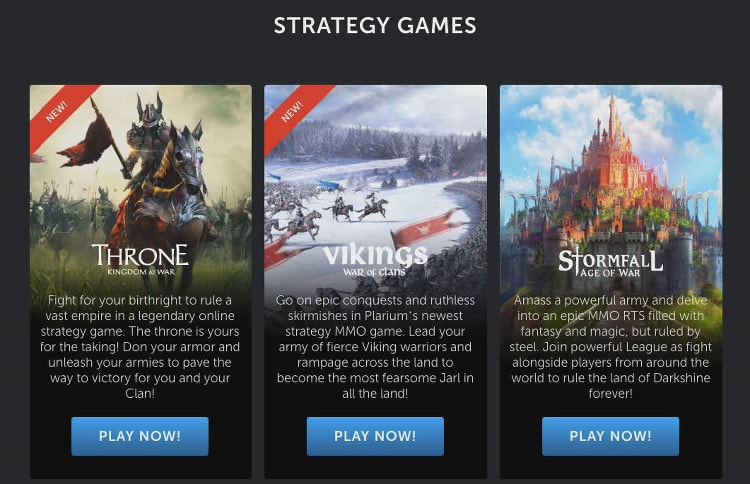 It doesn't matter where you are, these games bring players from across the globe. In fact, they are set up in a virtual world that has global participation. It's just that you need to take one of the best games of your sole choice and that's it. Immersive gaming is assured. If we take the case of Plarium, a popular developer of both online and smartphone strategy games, there is a wide variety of titles to choose from.
Wrapping Up
Being immersive is surely the byword of today's online gaming industry. People always prefer going into the game and getting an alternate reality — instead of being a mechanical gamer in the outside. And, it can be said that most of the online strategy games have made use of the technological advancements. If you look at the graphics part, most of them are excellent. We tried some of the most popular online strategy games and their overall gameplay does promise something advanced in the end. Considering all these points, we now know why this type of games are taking over the industry. What are your thoughts on online strategy games? Let us know through your comments.