We have asked many organizations why they don't use team management software. Of course, there's no scarcity for such software out there. It does not matter if you have a company of 10 or 1000, there are tools capable of managing. As it turned out, however, the real problem was the difficulty of overall handling.
Most team management software could not offer a simple way to manage their team and activities even when keeping the best performance. It is from the same perspective that we found Monday.com to be really an exception in these matters.
In this article, we have prepared a quick review of Monday.com and how it will change the way you manage your organization, team, and projects.
What is Monday.com?
Monday.com is a team management software that is different from many aspects. When compared to the typical team managers we've come across, Monday.com is extremely simple. It keeps the simplicity without actually compromising the overall performance. It means you will be able to do everything you possibly do in other team management software. It's just that Monday.com has an ultra-simple UI to help you with everything.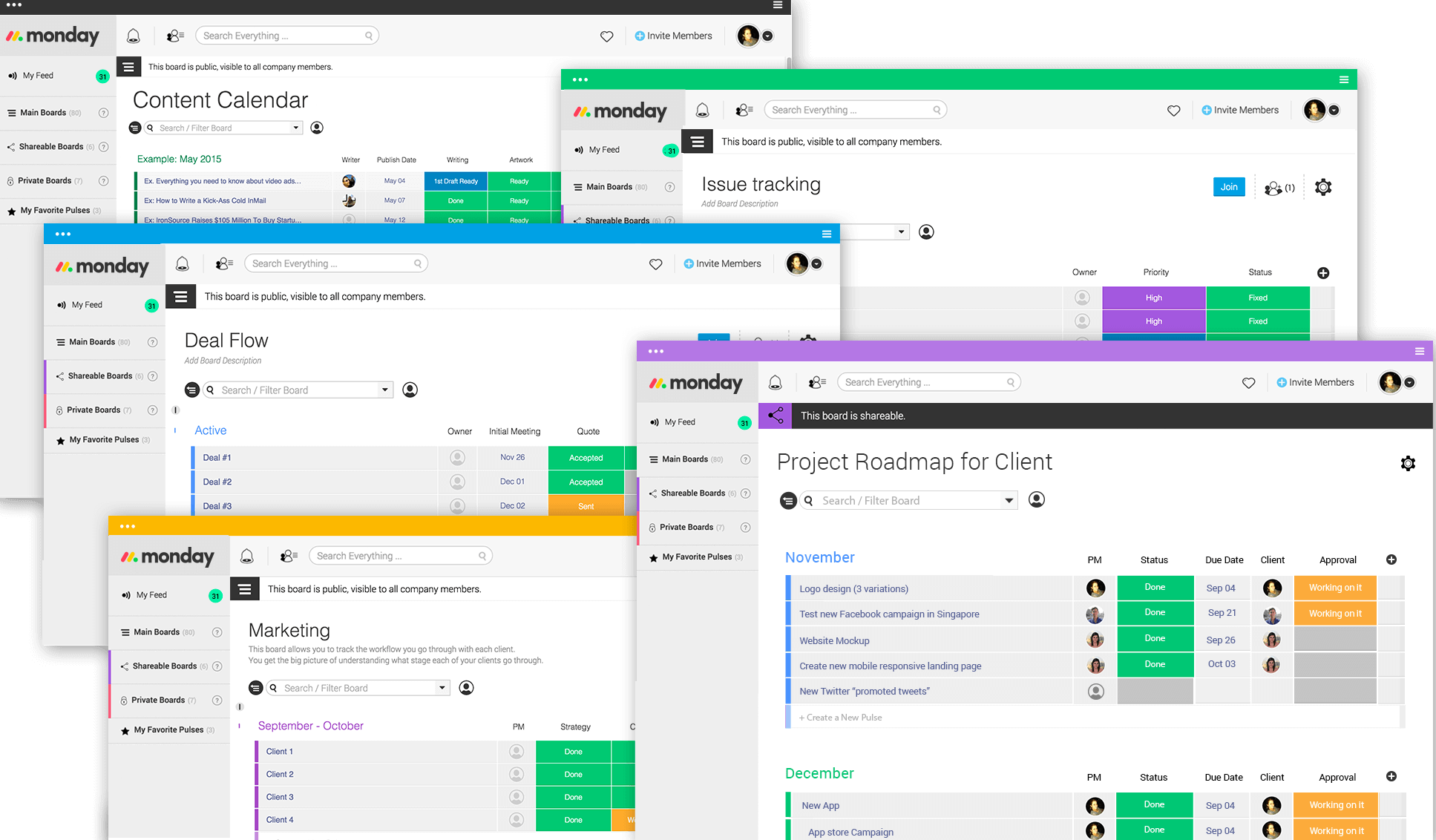 A lot of companies and teams across the world use Monday.com on a regular basis. Most of these people do love the intuitive UI, systematic approach and the amount of time they are able to save. Like almost all team management software, Monday.com is also available across platforms, but the web UI is the most powerful and convenient. Monday.com is used by popular brands like Discovery Channel, Wix.com, Philips, Fiverr and Frost & Sullivan.
Now that you have a basic idea about everything, let's see how Monday.com stays different.
Getting Started with Monday.com
This is something incredible about Monday.com: it has been designed quite minimally but everyone can find a potential use-case scenario. It does not matter if you are a Marketing firm or an HR and Recruitment agency dealing with thousands of clients. There are ways in which Monday.com can help you enable seamless team management, enhance productivity and boost the final results.
When you get started, you can choose from a wide variety of templates. These templates are well-optimized for each purpose. For instance, there is a dedicated template for Team Management. Using this, you would be able to bring about transparency into what you are doing. As far as tasks are concerned, it's easy to keep all your tasks under one umbrella.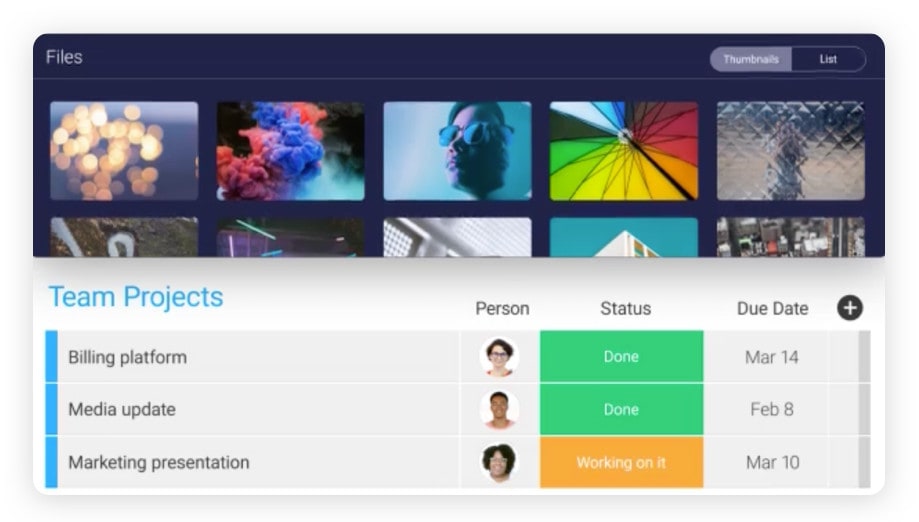 Similarly, you can find preconfigured templates for each purpose, be it agile team management or recruit-process management. For instance, if you are recruiting people, the interface will have separate sections to help you. In short, even if you have not much of an idea with team management software, getting started with Monday.com would be as easy as a piece of cake.
Customization at Its Best
While there are preconfigured templates and systems for every need, every organization is different. At one point or another, you would have to customize things to suit your convenience. From convenient tags to the colors in which things appear, you can change how Monday.com looks and works. That's something cool if you think from the productivity aspect.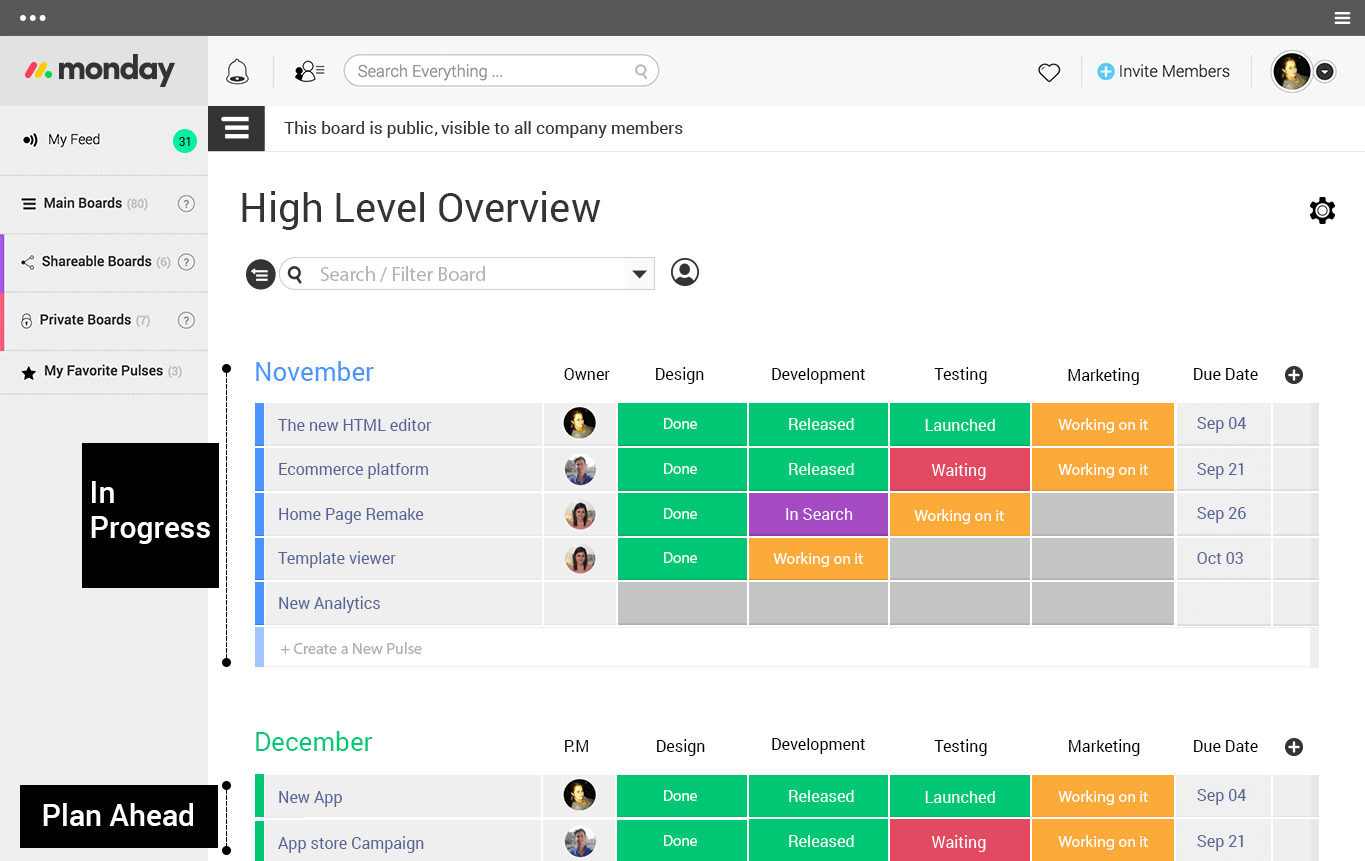 The final point here is that people would be motivated to do something when they open their dashboard of Monday.com. It's also cool that you can have a vivid overview of everything once you have set up your whole organization via Monday.com.
Ubiquitous Communication
Communication is an essential thing when it comes to the whole design of Monday.com. We found that you can stay connected with the team almost every time you do something. This happens regardless of the actual template you have seen. You will be able to send messages, tag people and invite new members to the team, but along with this, there are perks of collaboration too.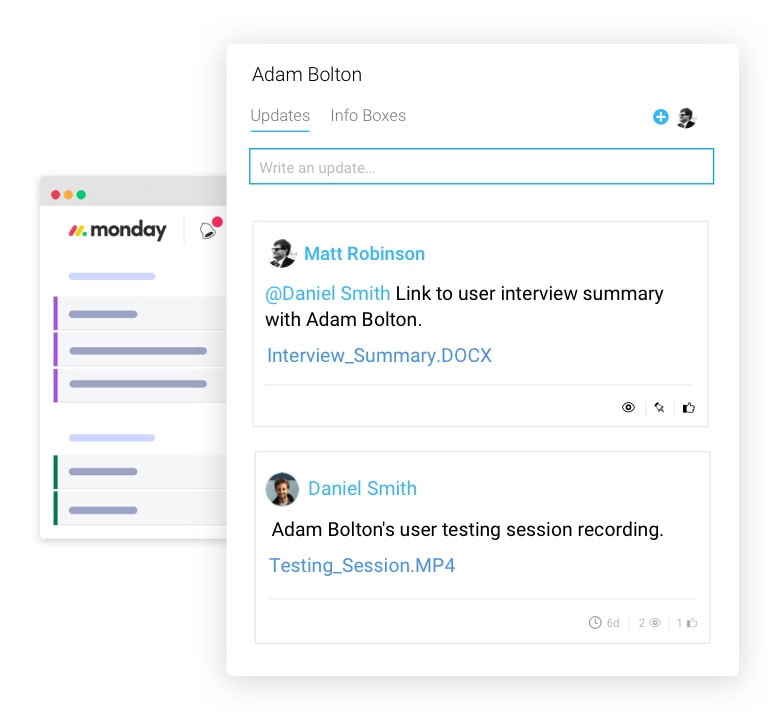 Nowadays, you cannot live without documents and the in-team collaborative editing is super important on any day. Because of this, Monday.com has a super-intuitive way to handle documents and bring members to each document. Overall, the communication aspect of Monday.com is very strong. More importantly, it's all well-connected.
The Overview Part
If you ask us what the best part is about Monday.com, it's definitely the big picture. Once set up, this team management software can offer you the best view of your organization. You will be able to move through a timeframe and see who is doing what. At the same time, there are ways to control how things look. You can, for instance, have a look at all the files you have onboard.
In the quickest possible time, Monday.com offers the most comprehensive overview of your organization.
The Bottom Line
You don't need much substantiation to prove that Monday.com is the best team management software in the market today. It's exactly what everyone wants: a lot of useful features, powered by a simplistic UI on top. And, it's pretty great that you can customize the whole looks and experience according to your own set of needs.