The iPhone 5 isn't exactly new, and I bet a lot has been written about it ever since it was released months back. There's just nothing new to talk about anymore. We've all transitioned from the slimmer, cooler, faster, shinier, and awesome-r fourth (4S) incarnation of the devil's handiwork (joking) to the much slimmer, much cooler, much faster, much shinier, and much awesome-r iPhone 5. Virtually everyone owns one now, but wouldn't it be nice if we had some of these features built-in on our new handsets?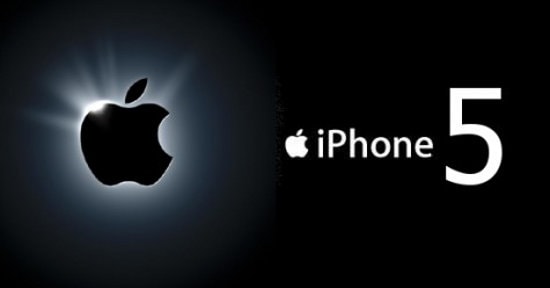 Another Siri
Clippy the Paperclip was the default Microsoft Office Assistant, but there were other assistants available for users such as The Dot (an annoying smiley-faced ball) and The Genius (a dumb-looking Einstein caricature). And I do recall that the insanely robotic Windows Narrator for the visually impaired had two options: Microsoft Sam and Microsoft Anna. Siri deserves an alter-ego, too! It'd be nice to receive assistance from a guy this time around, maybe someone voiced by Morgan Freeman or Sean Connery – or perhaps Channing Tatum if it isn't asking too much. Conversations would have been more delightful with this device if they did offer this feature!
Built-in Camera Effects
I don't want people finding out that I shoot photos of myself in the bathroom from time to time. I want a special effect that automatically removes the bathroom tiles from my background. I want an effect that removes that double chin I so hate, and I want additional cleavage. It wouldn't hurt, too, if the facial blemishes and breakouts are instantly deleted out of my portrait shots without me having to swipe or tap through any app on my iPhone. If it could turn me into Scarlett Johansson, then I'm all for it.
SEE ALSO: Best iPhone Apps for Every iPhone User.
Free Data for Life
Come on, Apple owes me an arm and a leg by now. I've been supporting its iPhone line since day one, spending thousands of dollars on phone units that get obsolete or outdated even before I get the chance to celebrate my next birthday. With this, I think it's a must for them to return to me even the littlest sum of what I paid for – through lifetime WiFi or 3G internet connectivity. I want to make VoIP calls even when I'm waiting at the bus stop – without being bugged by crassly commercialized mobile carriers. At home, I want to be able to listen to music without having to worry about postpaid subscription bills.
¬Self-Destruct Countdown
The iPhone 5 should have a self-timer that counts down to the release of the iPhone 6. Once it reaches the official release date, the phone should destroy itself and force me to buy the new one. I should also get the option to trigger it from a remote location (like another phone or online) when I want to, so that when my phone is stolen, I will be able to destroy it before anyone else gets to use it. It should also bring a few burns or bruises to the hands of the culprit the moment it explodes.
Bulletproof Screen
You know those urban legends popular in Asia about amulets having the ability to save the wearer's life in times of danger? I want that capability exported to my iPhone's screen. I've walked through neighborhoods where shootings occur more often than NBA games; and I've heard about those public killing sprees and gun-toting maniacs from the news, so I want something that would protect me from death or any form of physical harm resulting from gunfire. I want to wear my iPhone around my neck, in a cool pouch of course, and I want it to be able to dodge bullets either when I'm shot at or when shrapnel come my way. Shatterproof, scratch-proof, and bulletproof – that's how I like 'em.
What features do liked in iPhone 5, and what features you expect from iPhone 6, let us know in comments below.