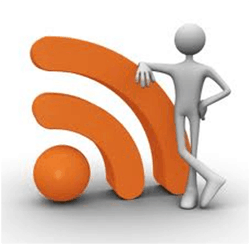 Have you ever noticed that brand imaging and customer satisfaction have become the most focused factors by majority of the business entities? Do you know why? It is just because they want to gain customer's loyalty on long-term basis. For this, they consider different approaches. One of them is email marketing.
Email marketing is best approach to reach out to your audience because that it allows you interact with them directly. If you will ask any entrepreneur, they will recommend it as the most important factor of their business. They know that the technology has become quite advance and to meet technological needs, they have to adopt modern ways.
Email marketing makes your promotion easier if you know the right ways to attract the customer. You need people to be responsive for the survival of your business in the market. Without any doubt, there is a lot of competition, which is why everyone wants to try new ways to reach out the customers so that they can be satisfied and can bring more profit to the business. Thus, in simple words, you need to have loyal subscribers for the success of your email marketing campaign.
If a new visitor comes to your blog, you would want them to subscribe by email address and that goes in the database of the company with the name so that you can easily reach them via emails easily to inform them about your business. There are some tips, which can help you to be successful in email marketing.
Make a List: First of all, you need to have a list of people whom you want to send the email. You need to be organized and for that, Facebook can be the best place to get the list from. There are millions of people on Facebook with whom you can get in contact to start emailing. Besides this, you can also consider different email marketing listing software available in the market to get your required listing without investing much time.
Send Personal Message: Make sure that you send a personal message in your email. This will allow the audience to know that you value them and you are someone real. Do not think that this time will be wasted. Keep in mind that if you are emailing every individual a personal message than it is investing your time for your business instead of a wastage.
Chatting: Chat with the people if it is possible. Inform them about the updates and the promotions on instant messaging. This will engage your customers and they will like to respond more actively. You can answer their queries right away when you are chatting, which will be very convenient for the customer and they will appreciate it.
Use Customer's Name: Use the customer's first name. Do not start an email with "Hello Friend" by neglecting his name. Make sure that you are using his first name, it makes him feel valuable and important, and he will not be reluctant to reply quicker. The reason is he will feel honored and will react quickly.
Email Length: Do not make emails too long. It is always better to write very shortly and precisely. Try to keep the content informative instead of time-consuming. You need to understand that people prefer shortcuts nowadays so they will not prefer to read something, which is very long and time taking. Thus, make the content to the point and clear. Make sure that it is not more than 300-400 words.
Add a quote: If possible add a quote. The reason is people always love to relate their situations with other successful people. Thus, if you will add a quote in your email then it will attract the customers and will make your email unique as compared to other email marketers.
Clear Statement: Make a clear statement for the customer. Make use of words such as 'click here', 'go here now', which will guide them through and they do not have to put much effort in figuring out your email.
Be Real: An online marketing is not easy thing to do because there are a lot of scams out there so make sure to portray yourself real, as it builds trust between you and the customer, which will grow your network in long run.
In nutshell, email marketing is not easy because people, who give out their emails on the website, usually forget about it and if they receive alerts, they do not prefer to look into it. Therefore, it is better to be unique while doing email marketing so that you can come into the notice of the prospects in order to be successful in your business.
Muhammad Azam
is a professional writer and guest blogger who love to write on latest technology, Social media, Email marketing and hot topics like mobile phone buying guides etc. He has previously written posts for several popular brands such as Protect Your Bubble.