Music is something which plays a very crucial part for a human life. Getting a good pair of speakers is the first thing that comes to mind when it comes to listening the best music.
If you love to hear music, you need to choose an excellent speaker with the best volume output type. While the low sound is not fair to hear, too high a volume also ruins the experience of listening to music.
Therefore, you need to know how to choose a good and right speaker for you for perfect output.
Speakers are mostly available in two types; outdoor speakers and indoor speakers.
They have many differences that you need to know before proceeding to choose the right one for yours. For instance, you need to make sure that while purchasing any outdoor speaker, they should be compatible with an outdoor receiver amplifier so that you can extract the best sound without any distortion.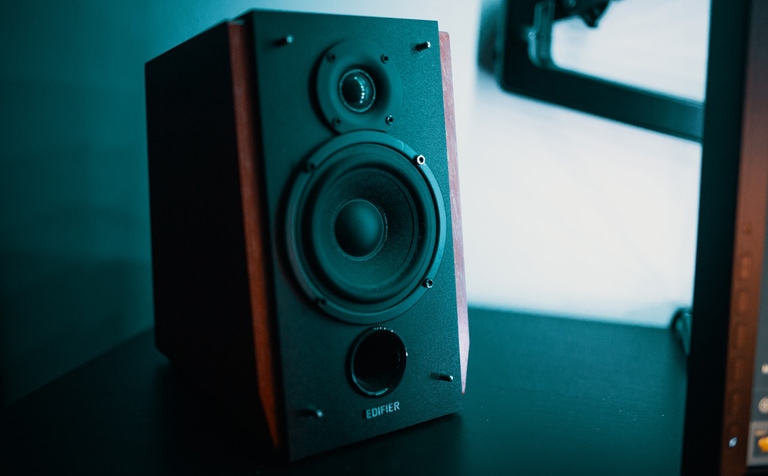 In short, both of them have different specifications and advantages. And you have to focus on these carefully to know which one is the perfect option for you.
Thus, here are some differences in detail about both of these speaker types. These would help you make a wise choice.
The Sound Quality
The first and most important thing that you need to see is the speakers' sound quality.
Sound quality is an essential component among speakers to get a good listening experience.
Now, when talking about both indoor and outdoor speakers, you need to know that they are manufactured for different purposes.
The indoor speakers are tuned and manufactured to produce sound for a limited space.
On the other hand, outdoor speakers are suitable for open places only so that everyone can hear the sound well. You will also get a higher volume limit on outdoor speakers in comparison to indoor ones. As you can use the outdoor speakers in open places, they focus more on distributing the sound throughout the area.
In contrast, you might get a lower volume limit in indoor speakers, but the quality and tuning help bounce the sound against the walls.
The bass is also different as one is made to spread as much as possible without any interfaces. Indoor speakers come with only a woofer to cover the small enclosed space.
Resistance Power
Another critical difference in both the speakers is the resistance power in different environments.
Outdoor speakers are manufactured to work in any weather without any complications, and they can withstand both water and dust easily.
You can use the outdoor speakers wherever you want, despite the weather. Thus, no matter if you are at a picnic, stage show or hosting a party near your pool area, the outdoor speakers will be your best bet.
From spills to other objects, the outdoor speaker has a tough surface. Thus, it is safe from any damages for an extended period.
Some speakers have an excellent shield; it does not break even after falling from a decent height. However, when it comes to indoor speakers, the chances are very high that it will not survive impacts or spills.
The materials that go into making the indoor speakers do not provide much protection to them. But, they do help in giving a smooth and sweet sound output.
On the other hand, outdoor speakers are made of a hard shell. Thus, these speakers can withstand most of the uncalled situations. Therefore, if you buy outdoor speakers to use in different conditions, you will save a lot of money.
Bass Difference 
Whether indoor or outdoor, the bass is prevalent and one of the most important things that a music lover looks for entertainment.
Apart from the bass that the speakers produce, it also depends on surfaces. Bass is always higher in areas where the surface can reflect and amplify the sound. As there are no blocking surfaces in the open spaces, outdoor speakers have one inside to help amplify the bass.
On the other hand, the indoor options plan was always to work from within four walls. Thus, the surfaces around help to provide the bass automatically and reflect the vibrations well very well.
Yet, no matter how small the indoor speaker is, it will still offer better bass as they are placed inside which consists of reflective surfaces such as walls and ceiling. However, outdoor speakers are engineered to produce sufficient bass in any condition.
Portability
It is needless to say that most of the indoor speakers are easy to carry and come in a very compact size. You will be able to take them anywhere you go, and some of them can even fit in your jeans pocket.
Plus, the big speakers are still portable enough, and many of them come with a battery or charge system. Consequently, charging them once will help you to carry and use anywhere.
Things are very different for outdoor speakers, as most of them are heavy and bulky.
As they can provide extensive sound output and cover many areas, they are huge. The material and double surface walls for bass also make it look a lot heavier. Unlike the indoor speakers, you will need to plug them to get sound output.
Design and Customization
Indoor speakers have a very creative design, and many different styles are available to choose from various options.
The material used in indoor speakers is not sturdy. And that helps the manufacturer to change the design as they want.
Also, compared to outdoor speakers, indoor speakers have many customization options. You can get a tracklist display, visualization, treble, bass, and other enhancement options.
To withstand any condition and damage, outdoor speakers come with sturdy material.
Most of them look unique, but the layout is quite similar except for the shape. It is very hard to design them and make them look fancy while giving them multiple surfaces to reflect the bass and impact protection.
Choosing a speaker is not that hard if you know the details about them. Overall, these basic differences between outdoor and indoor speakers will ultimately help you pick the right one.