In recent years many businesses have moved towards technology to reduce manual labor processes. Whilst this approach may well be more time efficient and cheaper in the long run, it does also have its flaws.
The main one being that technological solution – particularly cheap ones – come with an increased risk of security issues. If security is a worry for you and your business, read on to find out about the 5 simple things that you can do right away to improve your company's defenses.
Use Paper Tax Kits
Most small businesses in the US use bookkeeping software tools like QuickBooks, but you'd be surprised at how many still rely on cheap, unofficial tax slips and wage slips for their employees.
To reduce the risk of your business falling to fraud, invest in paper tax kits which typically include professional and concise federal tax forms and copies for your employees. Make sure to buy one that is compatible with your bookkeeping software to keep your processes as streamlined as possible.
Avoid Malware
If you are using a computer for business purposes and not checking against malware you are metaphorically leaving the back door open for criminals and fraudsters. Malware is the term used for malicious software designed by criminals to exploit a programmable device.
It can be spread via email attachments, rogue advertisements on popular websites, fake software installations, infected USB drives, apps, phishing emails and even text messages.
To ward off the risk of malware, use reliable antivirus software and always keep it updated – malware typically targets outdated antivirus users. Also, be careful online and be sure to avoid opening anything that looks suspicious.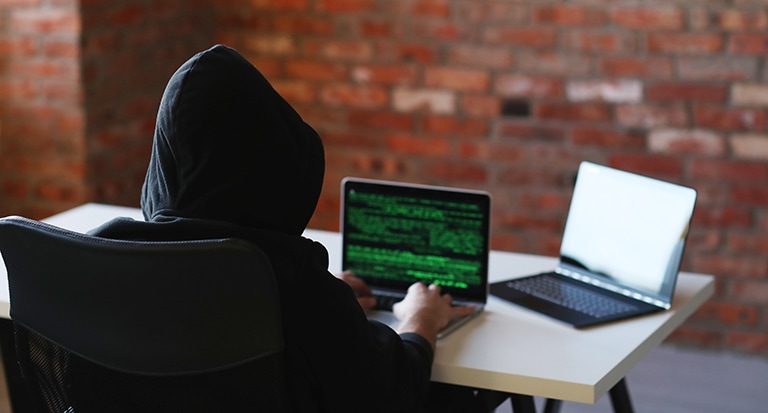 (Computer hackers are smart and persistent and they will take advantage of your weak defenses if you give them the opportunity.)
Update Passwords
There was a time when you could get away with the password 'denverbroncos' or 'fido' but those days are long gone. Even slightly more complex passwords with capitalization and numbers are no longer recommended.
The best passwords, which are the hardest ones to crack, are random collections of numbers, letters and special characters with absolutely no meaning, inferred or otherwise. Make sure all of your devices have these complex passwords and be sure to update them regularly to further strengthen your online defenses.
Train Staff
Your employees will most likely know that their job will be at stake if they lose a large sum of money through negligence. What most won't know however is that allowing a large data breach through negligence can be just as bad if not worse for a business.
Make sure that your staff is well aware of the risks posed to the business by data breaches and then begin training them on how to mitigate against them. Well informed, well trained staff are one of your best guards against security breaches.
Company Devices
Almost everybody has access to a smartphone and a tablet nowadays. With that in mind, it can be tempting for many small business owners to let their staff work on their own devices rather than investing in company owned devices.
This is a risky business as it allows your staff access to your servers from an unsecured device that does not have the same security protection as company property. Whilst it might be costly initially, make sure you invest in company devices, that way you can take responsibility for their security and save a lot of time and money in the long run.
Have any tips of your own? Let us know how you keep your business secure in the comments section below.