If you're like many people these days, your home probably contains a variety of different smart, internet-connected tech devices, such as lights, doors, speakers, and the like. You may also own one or more smart security cameras to protect your property and give you more peace of mind.
While these products are more affordable yet feature-rich than ever, unfortunately, they do also come with one downside: hackers often try to use them to break into homes and networks. These devices can thus keep you safer in some ways while also opening you more up to risk in others. Take steps to protect yourself, then, to minimize potential issues. Here are some of the key ways to keep cybercriminals out of your smart security cameras today.
Buy Cameras from Brands with a Focus on Security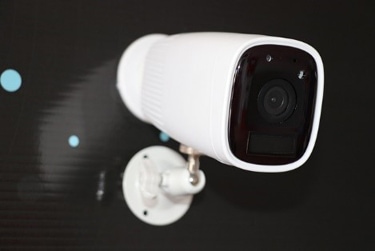 Improving protection can begin when you first buy devices if you select products from the brands that take security seriously. Learn which manufacturers keep this element top of mind when designing, making, and even testing and updating their creations. You'll find information about this on manufacturer communications plus relevant blogs, forums, magazines, etc.
Much of the time, you'll find that the largest companies that have been around for a while, have a good reputation and are well trusted, are top of the security list. This often comes about because they have more to lose if they don't take care of this production side. Many top brands release newer versions of software more regularly to plug security gaps that hackers could exploit.
Change the Username and Password on Devices ASAP
Once you've purchased your new security cameras, don't start using them right away without first taking the time to change the user ID settings pre-installed on them. Check out the instructions that come with the goods for pointers on how to do this.
Create a new username and an eight-character-or-more password that no one would guess. Doing this will stop hackers from using the default settings (info quickly found in the public domain) to break into the devices.
Use Quality Security Software to Keep Hackers Out
Another excellent way to keep cybercriminals at bay is to use quality security software that stops them from breaking into any of your computers, tablets, or smart-home devices. Since your security cameras are controlled by other gadgets most of the time, they're vulnerable to attack if any of your other tech gear is compromised.
As such, establish a secure network in your home by installing comprehensive software that protects against as many threats as possible. For example, a quality product covers you for spyware, spam, viruses, ransomware, and other malware types. It will protect your privacy when you're browsing and buying online, let you know of any threats in real-time, and block incoming emails or attachments that feature infections or other malicious content and links.
Keep Software and Firmware Updated
Do you get alerts popping up on your computer or via apps throughout the year but ignore them as they seem a nuisance? If so, you're doing yourself a disservice and putting your digital security at risk. Developers release new versions of software and firmware when they not only add new features or fix bugs but also after plugging security gaps.
These gaps can give hackers a way "in," so any time you're not running the newest editions, you're more vulnerable to attack. Avoid putting yourself in this position by paying attention to the alerts you get about updates. It helps to set up all programs to automatically update, too, so you don't have to remember to do this each time.
Secure Your Wi-Fi Router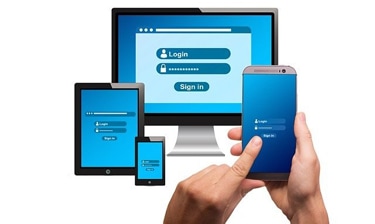 It's crucial to use strong, hard-to-crack passwords on all your devices, including computers, tablets, smartphones, smart-home gear, the accounts you log into online, and more. However, don't forget to do the same for your modem. Many people leave their Wi-Fi routers unsecured so family and friends can easily use the internet when they visit or because they couldn't be bothered to set up the security. However, keep in mind that many hackers use internet connections to break into networks and then other devices from there. You must, therefore, secure your modem to stay safer.
Choose a password containing a mixture of numbers, letters, and symbols; the longer, the better. This code shouldn't relate to any information you've shared publicly, such as on your blog, website, or social media pages.
Follow the steps above to help your smart security cameras do the job you bought them for and ensure they don't get compromised by hackers. It takes a little bit of time and effort but can save a heap of hassle later.