Machine Learning is a phenomenon that has seeped into a plethora of industries over the last few years, already producing an impressive list of advantages for every sector it's touched. But what is machine learning, exactly? The textbook definition is this: machine learning is an application of artificial intelligence (AI) that provides systems the ability to automatically learn and improve from experience without being explicitly programmed. The ELI5 version? Consider this example: you want to design a program that will differentiate between a banana and an orange. You have data that suggests a banana is usually on a spectrum of yellow, and an orange is on a spectrum of orange—you represent this with a 0 and a 1. You record the weights of say, a hundred bananas, and record the weights of the same amount of oranges. From this, you conclude that a banana weighs 180-185 grams (unpeeled) on average, and an orange weighs 140-150 grams (unpeeled) on average. Any mysterious object outside of either classification will be tossed. Now, present the program with an unnamed example that does fit the classifications defined. There will be some examples that are easy to label—you get a fruit that's on the spectrum of orange, and, let's say, 181 grams. You know this is an orange. Things get a little sticky when you receive an unnamed example that's a bit of an outlier, but could still plausibly be classified. What if you receive a fruit that's 170 grams, but yellow? It's maybe a banana, but your program won't realize that at first. Cases such as these can be mitigated by 'training' your program with a large amount of data, thus increasing accuracy and ability to make harder decisions.
Because of machine learning's nifty trick of 'teaching' a computer how to do things faster than its human counterpart, it has garnered popularity in recent years and has many different applications. Namely, in the real estate industry. Machine learning has aided in the creation of semi-intelligent chatbots in image recognition (finding similar-looking homes in a house search, based on pictures), and in the focus of this article today: predictive marketing.
What is predictive marketing?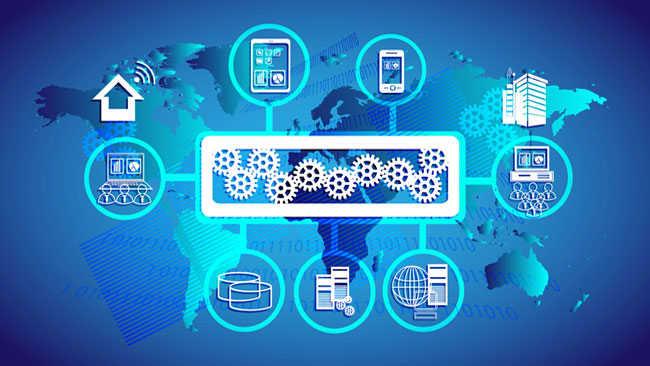 Somewhat spelled out in its name, predictive marketing means using data science to make smarter marketing decisions by predicting which marketing actions are most likely to succeed, and which are likely to fail. Based on Forrester's report on emerging data technologies, predictive marketing data services can be divvied up into three categories:
Data Aggregators. Collect and append general business data. i.e. — Contact Information.
Data enrichers. Collect and enrich marketing and sales activity data with insights relevant to the marketing process.
Predictive modelers. Apply mathematical algorithms to the data to match patterns to best-fit criteria.
These stages correspond to the level of sophistication of your organization. As the marketing advances, you will naturally progress from data aggregation to data enrichment, to actual predictive modeling.
The simplified process of predictive marketing is this: collect data from a growing list of sources, consolidate it, and then combine it with your marketing and customer data to make a personalized, predictive model for your business.
How does machine learning tie into this?
The first thing that needs clarification is that predictive modeling is an approach, not a process. In the predictive modeling approach, statistical models are used to make decisions, and such models are driven by machine learning algorithms. Together, these two concepts provide organizations with a tool to turn overflowing and seemingly meaningless data into something useful.
There are two types of predictive models:
Classification models. These models predict class membership. Remember the banana and oranges example?
Regression models. These models predict a number.
Within these models are algorithms. The algorithms are responsible for the data mining and statistical analyzing, and in finding trends/patterns in data. These algorithms are defined as "classifiers", and determines which set of categories data belongs to (bananas, oranges).
The most widely used predictive models:
Decision trees. Decision trees are very simple in nature but are still a powerful classification tool. They partition data into subsets based on categories of input variables. Going back to the example in the introduction: the first division would be by weight. If between 140-150 grams, go down the orange side. If between 180-185 grams, go down the banana side. On the orange side, divide the data further. Is it on a spectrum of orange? Then it's an orange! If otherwise, it could be an underweight banana, or another fruit entirely. This type of decision tree is way too simple for practical use, but it gives you a rough idea of the logical flow of one.
Regression (linear and logistics). One of the most popular methods in statistics, estimating relationships among variables, finding key patterns in large and diverse data sets, and seeing how they relate to one another.
Neural networks. Neural networks are associated with another buzzword, deep learning (though that's a topic that could have its own article!). This model is typically used to solve complex pattern recognition problems, and are incredibly useful for analyzing large data sets.
Some other classifiers include Time Series Algorithms, Clustering Algorithms. Outlier Detection Algorithms, and more.
Application of Predictive Analytics Driven by Machine Learning in Real Estate
Imagine giving real estate agents using predictive analytics and machine learning to understand consumer behavior: who buys what and where? When? These questions can be readily answered by the right predictive model, helping real estate agents give insight to their potential home seller on when to put their house on the market, and what audience cater to.